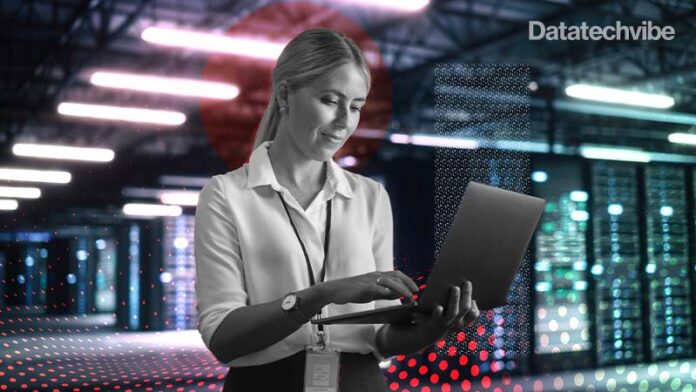 While organisations across industries battle to combat a growing population of hackers and threat actors, cybersecurity professionals and influencers are in great demand to deliver data and cloud security insights to businesses.
Here are our top cybersecurity specialists.
Abeer Khedr  – Head of Cyber Security at National Bank of Egypt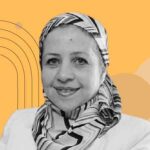 With over 20 years of information security and IT consulting experience, Abeer Khedr has led numerous projects in information security management systems, information security strategy design, policy design and implementation, security risk management, and standards compliance. Khedr is the Information Security Director at the National Bank of Egypt with more than 20 years of experience in technology and information security fields. Before NBE, she was leading the ITR service at Deloitte, Egypt.
Aimei Wei – Founder and Chief Technology Officer, Stellar Cyber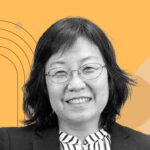 Aimei Wei has over 20 years of expertise in data networking and telecommunications, where she has built successful products and led teams. She has worked with both early-stage firms such as Nuera, SS8 Networks, and Kineto Wireless and established organisations like Nortel, Ciena, and Cisco. Before starting Stellar Cyber, she worked at Cisco, where she was involved in developing software-defined network products. Wei holds a Master of Science in Computer Science from Queen's University in Kingston, Canada, and a Bachelor of Science in Computer Science from Tsinghua University in China.
Brenda Ferraro – Senior Director of Networks, Prevalent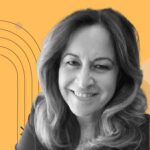 With over 25 years of experience in the computer and data communications business in various sectors. Brenda Ferraro, Senior Director of Networks, Prevalent, supports executive and senior-level management by providing innovative and effective leadership. Ferraro formerly worked at Aetna, Coventry, Arrowhead Healthcare Centres, PayPal/eBay, Charles Schwab, and Edwards Air Force Base, where she led organisations via control standardisation, incident response, process improvements, data-based reporting, and governance. She graduated from Northern Arizona University with a bachelor's degree in Psychology and Ethics.
Cheryl VanVoorhees – Executive Vice President, Operations at Optiv Inc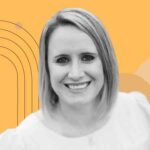 With over 20 years of expertise in the IT and cybersecurity sectors, including sales, operations, and leadership, Cheryl VanCoorhees came to Optiv from Avnet Technology Solutions, where she managed inside sales teams, led strategic growth initiatives, ran a high-potential personnel development programme, and oversaw acquisition integration activities. VanVoorhees is in charge of her company's scalability, applying her business acumen to help firms become more data and process-focused through change management, operations and systems improvement, and operational excellence. She graduated from the University of Colorado, Boulder, with a Bachelor of Arts in Psychology.
Jadee Hanson – Chief Information Security Officer and Chief Information Officer at Code 42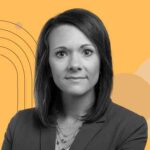 Jadee Hanson handles worldwide risk and compliance, security operations, incident response, and insider threat monitoring and investigations at Code42 as CISO and CIO. She has 15 years of expertise in information security and a track record of implementing building security systems. Before joining Code42, Hanson worked as a security consultant for Deloitte and Target, where she worked with clients in healthcare, manufacturing, energy, retail, and more. Hanson is the founder and CEO of the non-profit organisation Building Without Borders, which provides housing services to people in impoverished locations worldwide. Hanson graduated from the University of North Dakota with a bachelor's degree in information systems.
Jamie Smith – Chief Computer Analyst and Cybersecurity Officer at RSA Security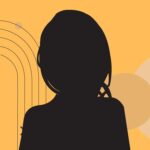 Jamie Smith is the Chief Computer Analyst and Cybersecurity Officer of RSA Security, which provides integrated risk management, threat detection and response, identity and access management, and fraud prevention. After three years as the Information Technology Manager at ABC Technologies, Smith joined RSA. New York University awarded her a Bachelor of Technology in Computer Science.
Jaya Baloo – Chief Information Security Officer at Avast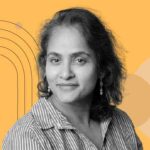 Jaya Baloo is a specialist in various areas, including lawful interception, mass surveillance, and cryptography, with over 20 years of expertise. She worked at Verizon as a practice lead for the legal interception, KPN Telecom as the chief information security officer, and France Telecom as a technology security specialist handling fraud and revenue assurance. The security chief balances her work at Avast with her roles as a Singularity University faculty member and a member of different boards. Baloo is also a recognised specialist in quantum computing, which has led to her appointment as a quantum ambassador for KPN Telecom and vice-chair of the EU Commission's Quantum Flagship Strategic Advisory Board.
Katie Hanahan – Vice President of Cybersecurity Strategy at ITsavvy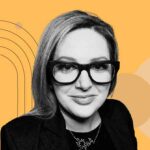 Katie Hanahan is the cybersecurity strategy lead at ITsavvy, where she is responsible for building dependable and trustworthy solutions. She values strong solution partnerships, operational agility, and a creative mindset, particularly addressing emerging security threats. She formerly worked with Cybereason as Territory Director, HYPR Corp. as Regional Director-Central US, and Agari as Regional Director-Central Region. Hanahan started her work with CDW as an Account Manager and then became a Field Account Executive-US Army Strategic Programs. North Park University awarded her a Bachelor of Arts in History.
Lisa O'Connor – Managing Director of Global Security Research and Development at Accenture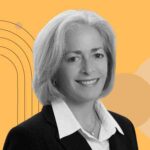 Lisa O'Connor is the Managing Director of Global Security Research and Development at Accenture Labs. O'Connor curates and oversees a cyber research portfolio that includes threat intelligence, advanced cyber hunting, orchestration for robust cyber architectures, edge analytics, analytics and machine learning, active defence, and security of the Industrial Internet of Things, among other things. She has over 29 years of experience in information security. She has held various key positions during her career, including directing the national security consulting practises at Predictive Systems (INS), Guardent (Verisign), PriceWaterhouseCoopers, and the National Security Agency at Fannie Mae.
Katie Moussouris – Founder and CEO at Luta Security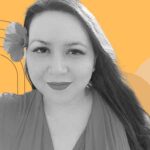 Katie Moussouris is the founder and CEO of the security startup Luta Security, where she specialises in helping businesses and governments work with hackers to defend themselves from digital attacks. She is a noted authority on vulnerability disclosure and bug bounties. She helped the US Department of Defence start the government's first bug bounty program, called Hack the Pentagon. A subject matter expert for the US National Body of the International Standards Organisation, she has advised them on vulnerability disclosure, handling processes, and security development. 
Nicole Eagan – Co-Chief Executive Officer at Darktrace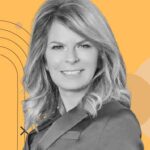 Nicole Eagan has worked with HP, Quest Software, Peregrine Systems, and Oracle and has over 25 years of expertise. Eagan has brought innovative machine learning to businesses of all sizes, garnering her a reputation as an AI thought leader in the field. Since 2014, Eagan has directed the company, allowing it to build a passionate client base and reach a $2 billion value. Eagan's work does not end with strengthening cybersecurity; she also leads internal and external initiatives to address gender disparities in the tech sector. This begins with Darktrace, which employs almost equal numbers of men and women in a field where women make up just around 20 per cent of the workforce.
Ola Sergatchov – Seasoned cybersecurity executive and President of Corporate Strategy at Guardicore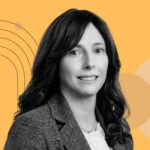 Ola Sergatchov has a track record of successfully implementing business and product strategies for major corporations and growing technology startups. Before Guardicore, Sergatchov was at IBM as the global portfolio strategy director. She successfully led the brand and go-to-market strategies for the Threat-Aware Identity and Access Management offerings. She worked at Oracle, Secerno, Ness Technologies, Matrix, and Item field before joining Guardicore. Working with Gartner, Forrester, IDC, and KuppingerCole analyst organisations, Sergatchov has also provided industry analyst briefings and research articles.
Saryu Nayyar – Cybersecurity expert and CEO at Gurucul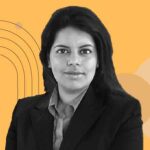 Saryu Nayyar has held positions in some of the most famous corporations in the information security, identity and access management, and security risk management sectors, with over 15 years of expertise. She's also a public speaker and author and a Forbes Technology Council member. By fighting against gender barriers as a judge in the Supreme Court of India, Nayyar was inspired to follow suit and launch her journey into a successful career in cybersecurity. 
Sigalit Shavit – Global Chief Information Technology Officer at CyberArk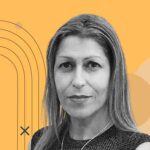 Sigalit Shavit brings over 26 years of executive and IT interdisciplinary experience to CyberArk, displaying an intuitive ability to link IT organisations' technological roadmaps with business objectives. Shavit is in charge of developing and managing the information technology and security infrastructure that allows CyberArk to achieve its business goals. Shavit formerly worked at ECI Telecom Ltd as Global CIO and Head of DevOps. She was also Vice President and Chief Information Officer of FedEx Israel before joining ECI. She graduated from the Technion – Israel Institute of Technology with a bachelor's degree in Industrial Engineering and Information Systems.
Yuval Lazar – Cybersecurity Researcher at Pentera (formerly Pcysys)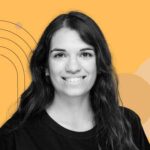 Yuval Lazar, a prominent security researcher at Pcysys, is in charge of research and development in the Israeli startup's fight against hackers. Lazar's experience comes from her four years in the Israeli Defense Forces. She was recruited to the elite intelligence unit, 8200, where she worked as an intelligence analyst before becoming a network security researcher and driving critical cyber operations for Israeli security. Lazar devotes her leisure time to teaching young girls about cybersecurity and computer science, determined to help close the gender gap in technology.