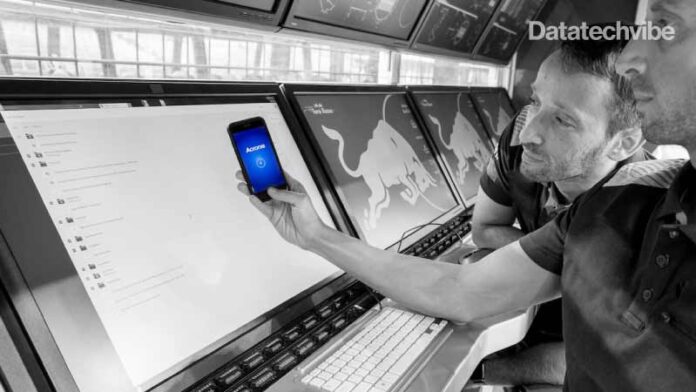 Acronis, the global leader in cyber protection, announced a new advanced protection pack for its service provider solution, Acronis Cyber Protect Cloud. The new Advanced File Sync and Share pack builds on the essential file-sharing capabilities included in Acronis Cyber Protect Cloud, layering additional data security capabilities such as blockchain-based data notarisation and electronic signatures so service providers can strengthen their workplace collaboration services.
Demand for secure file sync and share services has skyrocketed during the past 18 months as 88 per cent of organisations worldwide required employees to work from home and the same percentage of employees expect to keep working remotely to some degree. As a result, 67 per cent of businesses spent more on remote tools and web conferencing.
While those trends create opportunities for managed service providers (MSPs) that deliver IT to small- to medium-sized businesses, the challenge is that traditional file sharing solutions do not address the data protection concerns of modern organisations – including control over storage locations, access to data, and what people can do with that data.
"Every survey and trend indicates remote work is here to stay, so MSPs need a way to keep client employees productive and safe when accessing and sharing valuable company data", said Jan-Jaap "JJ" Jager, Board Advisor and Chief Revenue Officer at Acronis. "Unlike traditional file sharing solutions that are not built for service providers, Acronis Cyber Protect Cloud with Advanced File Sync and Share delivers a secure work collaboration service that empowers MSPs with multi-tiering and multi-tenancy. And since it's integrated with our full range of backup, cybersecurity, and endpoint protection management, partners can deliver it all through a single management console".
Acronis Cyber Protect Cloud gives essential cyber protection capabilities to managed service providers (MSPs) that they can build their services on – including file sync and share on a pay-as-you-go basis. The new Advanced Files Sync and Share pack empowers them with enhanced data security that traditional work collaboration solutions do not offer:
File notarisation

, powered by the Ethereum blockchain, enables clients to notarise files of any format and type, providing irrefutable proof that a file is original and unaltered. In a world where criminal use of digital editing and deepfake technology for fraud and forgery is rapidly accelerating, such notarisation eliminates the risk of logs, records, videos, or images being altered.

Electronic signatures,

which enable multiple people to sign a document remotely. The simple drag-and-drop feature helps clients along every step of their document flow – from creation to distribution to signature. The eSigning service also creates a blockchain-based certificate to ensure the authenticity of the signature and document.
In both cases, the blockchain-based certificate creates an immutable audit trail, ensuring data authenticity. Combine that with the ability to select where client data is stored, and MSPs have all they need to deliver the compliance, data sovereignty, and performance required by clients in even the most regulated industries.
"At Mindfire Technologies, we are very excited for the new advanced protection pack of Acronis Cyber Product Cloud", said Rejeesh Kumar, VP – Technology & Strategies at Mindfire Technologies. As a business partner, it does not only help us, but also helps provide our clients with the services they need. Cyber protection has become a priority and the advanced file sync and share pack will give them the peace of mind they need when it comes to securely sharing and accessing key data".
Also Read: Is It Time To Ring The Cyber Alarm Bell?
Additional enhancements announced
The launch of Advanced File Sync and Share is part of the regular monthly enhancements made to Acronis Cyber Protect Cloud, which ensure service providers can offer the most complete and up-to-date cyber protection possible. Other improvements announced include:
Full support and integration with VMware vCloud Director. Cloud providers hosting with vCloud Director can now offer Acronis Cyber Protect Cloud's full range of cyber protection capabilities, with no client-side deployment and per-tenant reports for flexible billing.

Proactive notifications after Microsoft 365 data recovery. Clients can react quickly with proactive notifications following the recovery or downloading of backed-up data on Microsoft 365.

"Restore Operator" role for Microsoft 365/Google Workspace. MSPs can protect client data and prevent accessibility when assigning the "Restore Operator" role, which allows the assignee to recover data on behalf of the client/user without providing access to the content.

Advanced audit trail in eSignature certificate. Service providers can know the exact status of a document by viewing a detailed audit trail and tracing the flow of actions within the signature certificate.

Easily and selectively restore backed-up pictures and videos for Android 2.3.0. Saves time by restoring only the pictures or videos needed by quickly and easily selecting multiple files at once; by days, sequentially.

Backup slice management for Android 2.3.0. MSPs can view, select, delete, or restore any mobile backup slices of their choice through this intuitive slice management capability.