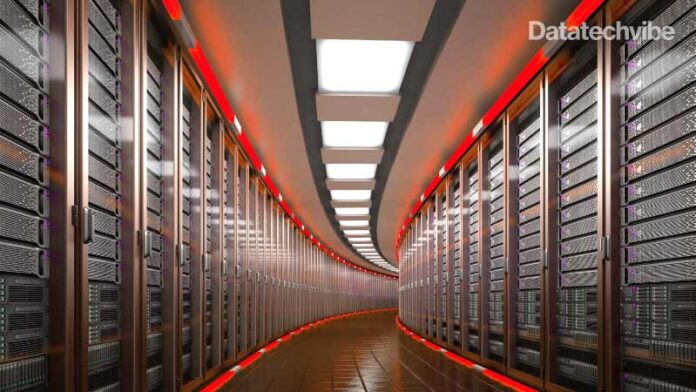 Cloud services are taking the business world by storm, but the mainframe, despite it being past its prime, still has the power to handle most business needs. There's a good chance that transactions in banks, healthcare and insurance are processed through the mainframe since many organisations, including most Fortune 500 companies, still rely on mainframes in data centres due to the robust nature of the platform. 
The notion that digital transformation means simply adopting cloud computing can't be farther from the truth. In fact, IBM, the leader in the mainframe space, saw growth in this business in 2020. The IBM Z platform continues to see innovations, such as with cloud-native development capabilities, as well as big improvements in processing power. 
Since announcing IBM z15 in 2019, 75 per cent of the top 20 global banks are using the platform. There's also growth being driven by Linux, and Red Hat OpenShift on IBM Z, COVID-19 has unearthed a renewed focus on IBM Z, to help keep the world's financial trading, retail transactions, insurance claims processing, healthcare IT, and more afloat. IBM Z clients activated a total of nearly four times more general-purpose capacity on demand in the second quarter of 2020 compared to the second quarter of 2019.
Also Read: Hybrid Cloud Offers Better Data Opportunities for Marketers
Bringing the best of both worlds
The choice between a mainframe, which holds an accumulation of 30 to 40 years of business process and regulatory compliance evolution that is near impossible to replace, or the cloud ultimately boils down to your business needs and your computing platform. Although the cloud environment may be ideal for some, the cost involved in migrating from a traditional IT infrastructure into the cloud should be considered. 
Interestingly, now there's a new approach, one where a business can partition, refactor, and then move mainframe apps. Parts of the application run on the mainframe, and parts run as cloud-native applications. This enables a model where work can be advanced fluidly across platforms, bringing the best of both mainframe and cloud worlds together – creating a better cloud. 
Using this technique, an organisation can run a distributed application that is a hybrid-cloud mainframe. On the cloud side it can leverage containers/Kubernetes, serverless, CI/CD tools, or even use cloud-native databases as augmented storage or as a complete replacement.  
To harness the strengths of both platforms, it is critical to evolve from a siloed model that perpetuates constraints to a hybrid IT operating model that helps bring technology and teams together. Ensuring that your IT teams are proficient in both mainframe- applications and cloud-based applications is important.
Also Read: Is Artificial Intelligence Creating a New Mobile Marketing Wave in the Middle East?
Modernising Mainframe
Mainframe applications are partitioned, and the pieces are moved to the cloud, while the leftover pieces that can't be moved easily, such as applications written in older mainframe assembler or use languages and tools that are no longer available remain on the mainframe.
It's going to be too difficult to work with COBOL on the cloud, so organisations need to modernise the applications that will reside on the cloud partition.
Here, in this part of the process, the organisation has to select the best approach for allowing the mainframe application parts to run on the cloud partition. The choices here are wrapping, containerisation, serverless, and other development tools to allow the mainframe application parts to run in the cloud.  
Organisations can mix and match technologies based on the requirements of the application parts and the partition as a whole. The idea is to migrate and modernise parts of mainframe applications in the cloud that are purpose-built to work with any remaining on-premises mainframe components.
Modernisation of the mainframe involves gradually adding capabilities to existing core systems. Updating applications or enhancing functionality is less risky and can be done more quickly, with mainframe applications being updated along newer web service-based interfaces.
Modernising the mainframe also means allowing it to work with cloud-based systems through either a virtualised or hybrid IT environment. A private cloud environment can also run using mainframes since they have all that's required to do so: massive storage, huge amounts of memory, and workload virtualisation capabilities.
For organisations, unifying teams start with an open framework and a common toolset that brings cloud-like experiences to working with the mainframe. This is possible with a technology foundation that makes it easy to access and automate mainframe software lifecycle tasks using popular third-party and open source tools such as Git, Visual Studio Code, Ansible and Service Now. These tools allow programmatically writing scripts that automate mainframe services. Using common toolsets fosters coordination and collaboration.
Zowe, one of the most exciting open source projects for IBM Z which is part of the Linux Foundation's Open Mainframe Project, is fast becoming the standard for mainframe access.  Zowe also has the backing of  Broadcom and Rocket Software and continues to gain traction. It provides an interface to all the common mainframe services teams need to do development, pipeline, and operations automation.
Zowe provides both command line interfaces and RESTful services for the mainframe, which are the building blocks for integration. The mainframe can be integrated into the same automation that is common within distributed application development. Zowe also makes it easy for Security and Ops teams to work with the mainframe using their favourite tools, giving them a more holistic view of their environment.
Meanwhile, Model9 develops technology that migrates mainframe data directly to any object storage — on-prem or in the cloud — and allows it to be used with cloud applications.
With massive innovation happening around hybrid cloud models, there's a good chance of a mashup of monolithic and distributed architectures rather than a dramatic change. We are all aware that the public cloud footprint is no longer limited to a handful of data centre regions. The new cloud frontier is expanding to cover the network's edge with solutions like AWS Outposts and Azure Stack that bring the cloud closer to the mainframe. Undoubtedly, organisations will favour solutions that facilitate the adoption of hybrid models.
If anything, the mainframe will probably grow as hybrid approaches show results. The right blend of both on-premise mainframes and cloud platforms means greater collaboration and transparency, and increased focus on delivering business requirements. It may just be the key to powering an organisation that can adjust as fast as the computing world evolves.