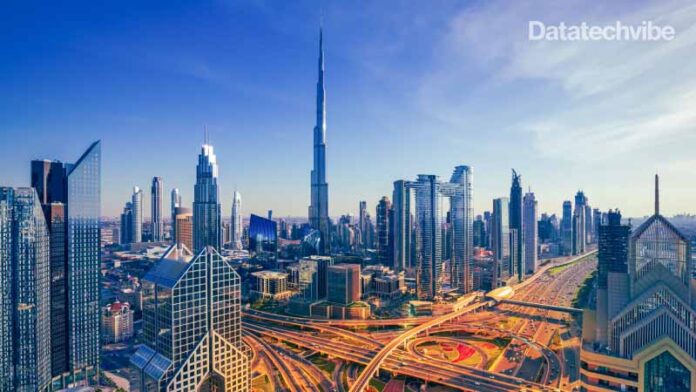 If you're looking for a hub of digital innovation in the MENA region today, you'll find it in the UAE. For over a decade now, it has been prioritising digital transformation — it introduced the eDirham in 2001, launched the eGovernment in 2011, and the smart Government in 2013. Many of its services are already digital – from applying for residency visas across its various stages to even parking fines. Pretty much everything can be done from one's smartphone.
At the same time, Artificial intelligence (AI), and the Internet of Things (IoT) are now unlocking new answers to key challenges and new possibilities. Such advanced technologies have transformed the way people interact, learn, move, live, work and earn in the country.
With globalisation, countries are increasingly competing against each other for talent, foreign investment and technology. Ensuring that their digital infrastructure is in place has become a major competitive differentiator. This, in turn, has pushed countries to put in place national strategies to enhance smart government performance. And, UAE has successfully been able to achieve great progress in its digital initiatives. 
On Saturday, the UAE signed a deal with a host of technology giants, including Google and Amazon, Microsoft and Facebook, Nvidia and IBM, among many others, to train 100,000 young people in computer programming.
Within five years, His Highness Sheikh Mohammed bin Rashid Al Maktoum, Vice-President and Prime Minister of the UAE and Ruler of Dubai wants to train 100,000 programmers and coders, create 1,000 digital companies to boost the Emirati economy and increase government support for start-ups from $0.41billion to $1billion.
"The new programme represents a new step towards establishing our digital economy. The world is rapidly changing, and the fast-growing digital economy will create new types of jobs. To thrive in the ever-evolving world, we must be ready to quickly cope with the emerging trends," Sheikh Mohammed wrote on Twitter.
The programme will also grant golden visas to 100,000 of the world's best coders and host hackathon competitions to bring together the best programmers for events in the emirates.
Needless to say, the ability to write code, develop computer software and build mobile applications are among the most sought-after skills in the future global job market.
Recently, Sheikh Mohammed, who wants to position Dubai as a major hub for designing the future of the digital economy, approved the formation of the Board of Directors and the Advisory Board of the Dubai Chamber of Digital Economy.
Dubai Chamber of Digital Economy was formed to lead a comprehensive economic development in Dubai and boost its position as a global business hub to help transform Dubai into an international technology hub and attract major investment in eCommerce and emerging technologies. Already, there are 90 investment funds in the digital sector and 12 business incubators in the UAE. 
Dubai Chamber of Commerce, Dubai International Chamber and Dubai Chamber of Digital Economy will work in coordination to lead comprehensive economic growth in Dubai within the 50-year development plan. They will advance Dubai's foreign trade, support Dubai-based regional and international companies across different sectors and create new investment opportunities in the digital sector. 
"Our efforts in the coming phase will be dedicated to developing new high-tech tools and leading successful experiences in the digital sector," Sheikh Mohammed said, showcasing the blueprint of Dubai's futuristic goal of transforming itself into an international technology hub and building a world-class digital infrastructure recently.
In a statement, Dubai's Executive Office said the Dubai Chamber of Digital Economy is tasked with transforming Dubai into an international technology hub and building an advanced digital infrastructure; attracting global investment in e-commerce and digital technologies; providing incentives and facilities to attract talents and entrepreneurs in advanced technologies from all over the world. It also aims to accelerate digital technology adoption in social and economic activities to meet global trends.
Meanwhile, the UAE Digital Transformation Report 2020 highlights the competitive position of the UAE as per several global competitiveness reports. The country was ranked first globally in 23 indicators in vital sectors, which include: telecommunications, health, residency and labour. It was ranked among the best five countries in 59 indicators and one of the best 10 in 106.
Digitalisation is enabling the growth of a new Digital Economy, the economic activity that results from everyday online connections among people, businesses, devices, data and processes. The UAE has launched several digital initiatives. 
Basher, a digital platform that helps to establish a business in the UAE within 15 minutes

National open data portal to provide data using artificial intelligence and to engage with users via chatbot named Bayan that uses linguistic analysis.

UAE makes, the first global digital platform that contains information about the UAE's industrial sector and an interactive map of 8,000 factories in the country

Data Science Lab, the first lab of its kind at the regional level, which made 637 datasets available for Smart Dubai via the Dubai Pulse platform.

UAE Strategy for Artificial Intelligence 2017-2031 to plan for development in the services sector and future infrastructure

Emirates Blockchain Strategy 2021 to transform 50 per cent of federal government transactions into the blockchain platform by 2021 and save billions spent on paper documents.
 The Emirates ID and health insurance services are also integrating, enabling residents to use their Emirates ID as a national health insurance card across the country whilst also expanding data on the national citizen database. The Mabrouk Ma Yak service by the UAE
Ministry of Health and Prevention (MOHAP) is another good example. It enables rapid completion of all certifications for new-born Emiratis (e.g. birth certificate, ID card, passport) by reducing required interactions and visits from seven different government entities to just one. 
Smart government programs implemented in the UAE delivered significant and tangible benefits to its economy. Platforms such as Dubai Now allow citizens in Dubai to access various government services in one single location. The app integrates more than 50 services such as payment for traffic violations, utility bills, top-up options, charity donation and visa application tracking. Delivering on its customer-centric approach and happiness metric, Dubai's smart e-service centre is driven by IBM Watson artificial intelligence and a robot that provides more than 100 service, ensuring only one time visits. Some services include ID renewal, marriage certificates and birth certificates. 
The UAE Vision 2021 is built around digitalisation and transformation. It focuses on transitioning the UAE into a knowledge economy to promote innovation, investing in research and development and embracing ground-breaking technologies. 
The UAE — particularly the emirate of Dubai — identified AI as a central component of the country's tech-driven economic strategy as early as October 2017, when the government launched its Strategy for Artificial Intelligence and appointed a dedicated minister of artificial intelligence. In addition, the Emirati government aims to position the country as a global incubator for commercial projects and ventures that implement AI-focused applications and services.
Blockchain is a part of the UAE's digital transformation strategy. According to Smart Dubai, transacting all applications, bill payments and license renewals digitally using blockchain, which accounts for over 100 million documents each year, could save 25.1 million man-hours, or $1.5 billion in savings per year for the emirate. Much of this enhanced productivity will stem from moving to a paperless government.
Also Read: Going Digital, Faster With Data
Given the untamperable data record provided by the technology, real estate hasn't escaped blockchain disruption either. Aiming to radically transform how people buy, sell and lease real estate, Dubai Land Department (DLD), the government agency tasked with overseeing land purchases and approving real estate trades, launched a blockchain-powered system to help secure financial transactions, electronically record all real estate contracts, and connect homeowners and tenants to property-related billers, such as electrical, water and telecommunications utilities.
According to BCG's new study driven by a comprehensive digital transformation roadmap and COVID-19 response strategy, UAE was ranked third globally to provide digital services and subsequent adoption.
BCG's study shows that the level of satisfaction of digital government services in UAE is high, with a net satisfaction score of 73 per cent, in comparison to the averages of developed countries (64 per cent) and developing countries (58 per cent). Additionally, the digital service offering in the UAE has been met with a positive response, with the country's citizens placed highly in terms of frequency of access. In total, 61 per cent of UAE respondents revealed they use digital government once per week minimum, 14 per cent above the global average.
To encourage and attract tech businesses to the country, the UAE government in 2019 announced the creation of a new technology space, Hub 71. Located in Abu Dhabi, Hub71 is a community of founders, investors, and business enablers that form a unique technology ecosystem in the region. 
Not to be left behind, already ranked the Smartest City in the Middle East according to IMD's Smart City Index 2020, Abu Dhabi continues to strengthen its digital infrastructure and capacity to support capabilities across the emirate's rapidly expanding innovation ecosystem.
Also Read: AI and Digital Transformation in 2021
In 2020, Abu Dhabi performed more than 1,000 government services via digital platforms and conducted more than 8 million completed transactions last year. Meanwhile, an Amazon Web Services region is being created in the UAE as part of its efforts to attract investments that build technology capabilities.
Abu Dhabi Investment Office (ADIO) said Abu Dhabi's digital economy would be boosted through the launch of the AWS Middle East (UAE) Region in the first half of 2022, which aims to accelerate cloud adoption and empower organisations to innovate faster.
It will further enhance the access organisations have to advanced technologies from the world's leading cloud services provider, helping them to innovate and digitally transform across Abu Dhabi and the wider UAE, a statement said.
UAE cloud services forecast to deliver a $27 billion boost, creating 69,000 jobs. ADIO Director General HE Dr Tariq Bin Hendi said: "Abu Dhabi is leading the region's digital transformation, with the emirate's robust infrastructure and connectivity powering its thriving business ecosystem and cementing its status as the smartest city in the Middle East."
The UAE's outstanding infrastructure, safe-haven status, business-friendly economy, and regulation have ranked the country top of Arab countries and 21st globally in the World Bank's Ease of Doing Business 2018 report. As a result, businesses and entrepreneurs can make the most of the government-led initiatives and resources and thrive in the digital age where data is the new currency and automation is key to unlocking new efficiencies and productivity.