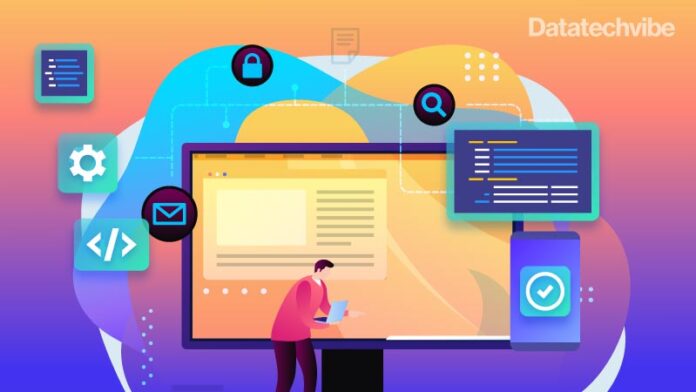 New Generative AI Use Case Collection, Responsibility Framework and Platform Capabilities Build on Enterprise AI Leadership to Accelerate Real Applications With Real Safety.
Dataiku, the platform for Everyday AI, announced breakthroughs in Generative AI enterprise applications, safety, and tooling. Developed from the invaluable experience gained from working with over 500 customers, these innovations push beyond the boundaries of traditional chatbot functions and unlock the potential for meaningful, real-world enterprise applications. Given that Gartner indicates "70% of organisations (are) currently in exploration mode with Generative AI" and with 90% of enterprise executives harbouring concerns (according to KPMG), Dataiku's announcement arrives at a pivotal moment.
"We've seen hundreds of our customers exploring how to better leverage Generative AI. Most have started to compile a list of potential use cases and evaluate them through the prism of feasibility, business impact, and risks. We've distilled the top use cases which are real, actionable, and repeatable today on our platform. The companies that succeed at this today are going to be out of reach of their competitors a year from now. This is the moment when the future winners are decided. It's exciting for Dataiku to be part of it," said Florian Douetteau, co-founder and CEO of Dataiku.
Fueling Real Applications at Scale With the Generative AI Use Case Collection
Dataiku's newly released Generative AI Use Case Collection is a leap forward in applying Generative AI in the enterprise. Having identified common design patterns for the application of Generative AI, Dataiku has built an initial batch of 16 Generative AI Use Cases that apply this revolutionary technology to real business needs. This new approach will allow enterprises to move out of an artisanal approach of building custom Generative AI projects and into the industrial-scale development and deployment of these use cases, moving out of the research lab and into the corporate office.
Examples in the Generative AI Use Case Collection include:
Predictive Maintenance Data Explorer:

Privacy-preserving, automated generation of insights into the performance of factory machines

LLM-Enhanced Next Best Offer:

Legal-approved, automated generation of promotional emails, including highly accurate product recommendations

IT Support Advisor

: Always-accurate assistants that query complex policy documents and contracts, accelerating the work of support agents
Readying Enterprise for Coming AI Regulation With an Actionable Framework
With the arrival of a wave of policy proposals seeking to protect both workers and consumers from the potential harms of AI, such as the U.S. Blueprint for an AI Bill of Rights and the EU AI Act, Dataiku is announcing its RAFT Framework for Generative AI use cases (Reliable, Accountable, Fair, and Transparent). Based on years of pioneering work on Responsible AI with the compliance, risk, and ethics teams at some of the world's largest companies, the framework provides actionable steps that enterprises can take now to be ready for future regulation. Considering enterprise realities and the input of experts in public policy, digital ethics, and AI bias, the framework balances the need to move quickly on AI while doing so safely and responsibly.
Turning Prompt Engineering Into Enterprise Activity
"Popular imagination is hung up on a naive and limited vision of Generative AI's potential. Simply put, you are not going to transform the way that an enterprise performs through one-off questions and answers to a chatbot. Real applications will see Generative AI being woven into a company's data and machine learning workflows," said Clément Stenac, co-founder and CTO of Dataiku.
Dataiku is building on top of its latest product update, Dataiku 12, adding capabilities that will make that vision a reality. Dataiku's Prompt Studios allows many more people to become highly-proficient prompt engineers, building reusable, enterprise-grade prompts that can be part of production data workflows. Prompt Studios is now available in limited preview.
Dataiku Uses Generative AI to Enable More Interesting, Data-Driven Jobs
Today, business person needs to translate their business ideas into the data vocabulary of tables and columns. With Generative AI, we can automate this translation in Dataiku, enabling an even wider population of users to play with data by talking to it.
Dataiku's AI Prepare allows people with the widest possible range of skills to build production-ready data transformations simply by typing what they want done to their data. This breaks down the last barriers between knowing what needs to be done and making it happen in enterprise databases and cloud environments. AI Prepare is now available in limited preview.