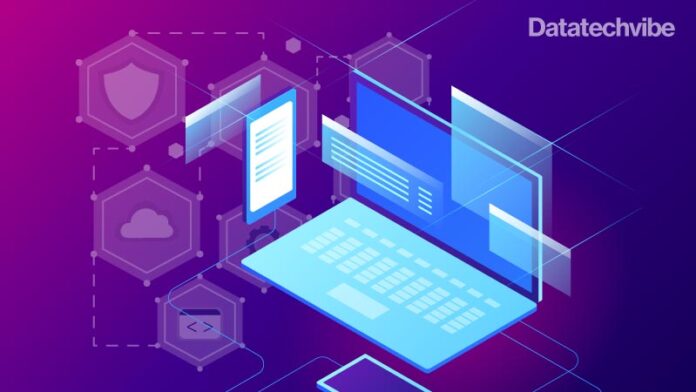 The expanded partnership between MongoDB and Google Cloud enables developers to use state-of-the-art AI foundation models from Google to build new classes of generative AI applications with expert assistance and professional services.
MongoDB, at its developer conference MongoDB.local NYC announced a new initiative in partnership with Google Cloud to help developers accelerate the use of generative AI and build new classes of applications. MongoDB Atlas is the multi-cloud developer data platform used by tens of thousands of customers and millions of developers globally to quickly build and scale applications using a single platform. With an integrated operational data store at its core, MongoDB Atlas is uniquely positioned to help organisations of all shapes and sizes build applications powered by generative AI faster and with less complexity. Developers can now use MongoDB Atlas and industry-leading partner integrations with Google Cloud's Vertex AI large language models (LLMs) and new quick-start architecture reviews with MongoDB and Google Cloud professional services to accelerate software development. 
Recent advancements in generative AI technology like LLMs present opportunities to reimagine how end users interact with applications. Developers want to utilise generative AI to unlock their creativity and build new applications, but many current solutions require piecing together several different technologies and components or bolting on solutions to existing technology stacks, making software development cumbersome, complex, and expensive. MongoDB and Google Cloud are helping address these challenges by providing a growing set of solutions and integrations to meet developers where they are and enable them to quickly get started building applications that take advantage of new AI technologies:
Seamlessly use Google Cloud's Vertex AI foundation models with MongoDB Atlas Vector Search:

MongoDB and Google Cloud have partnered since 2018 and have helped thousands of joint customers—including Keller Williams, Rent the Runway, and Ulta—adopt cloud-native data strategies. Earlier this year, that partnership was expanded to include deeper product integrations. Now, developers can use MongoDB Atlas Vector Search with Vertex AI to seamlessly build applications with AI-powered capabilities for highly personalised and engaging end-user experiences. Vertex AI provides the text embedding API to generate embeddings from customer data stored in MongoDB Atlas, combined with the PaLM text models to create advanced functionality like semantic search, classification, outlier detection, AI-powered chatbots, and text summarisation.

Build AI applications faster with hands-on assistance from experts:

From ideation to execution, the MongoDB and Google Cloud professional services teams can help prototype applications rapidly by providing expertise on data schema and indexing design, query structuring, and fine-tuning AI models to build a strong foundation for applications. The Vertex AI platform caters to the full range of AI use cases, from advanced AI and data science practitioners with end-to-end AI/ML pipelines to business users who can create out-of-the-box experiences leveraging the foundational models to generate content for language, image, speech, and code. Developers can also tune models further to improve the model's performance for specific tasks. Google Cloud and MongoDB are working closely under the Built with Google Cloud AI program to make these experiences even more seamless with Google's Generative AI capabilities built right into MongoDB Atlas. When applications are ready for production, the MongoDB and Google Cloud professional services teams can optimise performance applications and help solve future problems through quick iteration to get new features into production more quickly.



"With the shift in technology powered by generative AI taking place today, the future of software and data is now, and we're making it more evenly distributed for developers with MongoDB Atlas," said Alan Chhabra, Executive Vice President of Worldwide Partnerships at MongoDB. "This shift begins with developers, and we want to democratise access to game-changing technology so all developers can build the next big thing. With MongoDB Atlas and our strategic partnership with Google Cloud, it's now easier for organisations of all shapes and sizes to incorporate AI into their applications and embrace the future."
"Generative AI represents a significant opportunity for developers to create new applications and experiences and to add real business value for customers," said Kevin Ichhpurani, Corporate Vice President, Global Ecosystem and Channels at Google Cloud. "This new initiative from Google Cloud and MongoDB will bring more capabilities, support, and resources to developers building the next generation of generative AI applications."
One AI enables businesses to deploy the world's best language AI capabilities, tuned to their unique needs, in days. "We needed a platform that allowed us to build agile, data-driven, and scalable software, and MongoDB Atlas on Google Cloud was the obvious choice," said Amit Ben, Founder & CEO at One AI. "The flexibility and scalable document data model MongoDB Atlas provides enabled us to do hundreds of small incremental changes and additions to our platform in the last year alone, allowing rapid development and quick adaptation to shifting and growing needs with zero effort and no need for any migration or compatibility issues. We are looking forward to the additional support MongoDB and Google Cloud will provide as we grow and scale our company."