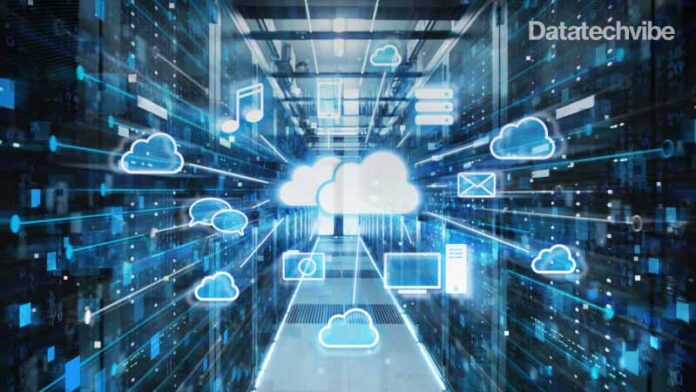 Dell Technologies revealed various new multi-cloud capabilities as part of its Apex portfolio, including DevOps-support systems that help organisations manage, store, and safeguard data across multiple cloud environments.
According to a recent Forrester report commissioned by Dell, 83% of companies have adopted or plan to implement a multi-cloud strategy in the next 12 months.
According to Caitlin Gordan, VP of product management at Dell Technologies, the problem with using numerous clouds is that "none of them works together." She went on to say that this leads to more data and operational silos, as well as less visibility and unpredictability in costs.
The new services "enable our customers to move into a world of what we call multi-cloud by design, to move out of this by default and into a position where you've planned your multi-cloud strategy to operate together," Gordan added. "At its most basic level, that's what our Apex portfolio is all about."
In 2019, Dell founder and CEO Michael Dell said that the company's on-demand portfolio would include all of the company's new products and some old ones. Apex Data Storage Services, Apex Cloud Services, Apex Custom Solutions, and Apex Console are among the vendor's as-a-service solutions, unboxed in May.
Apex Multi-Cloud Data Services Simplify Data Access
The Apex Console from Dell is a single dashboard that lets clients install workloads, track expenses and system health, and buy cloud services via an online marketplace.
Dell also announced Apex multi-cloud data services, a fully-managed solution for its storage portfolio, integrated with this dashboard. It offers data storage and protection for files, blocks, and objects and access to all major public clouds at the same time.
Gordan stated, "What this allows us to do is let clients maintain their data in one location." "And they're effectively paying for storage and connectivity to public clouds."
Dell argues that this helps break down specific data silos and avoids vendor lock-in, egress fees, and the expense and danger of migrating data from one cloud to another.
According to Gordan, because it operates in the great majority of all infrastructure markets, Dell is "in a unique position" to solve client concerns across a broad collection of public clouds. "We have the advantage of having a large client base as well as all of our technical and supply chain capabilities to support that infrastructure globally."
These advantages allow Dell to create a large ecosystem of software and services that can "serve probably a bigger set of use cases than anyone else," she noted.
Apex multi-cloud services will be offered later this quarter in the United States, the United Kingdom, Germany, and Australia.
Apex Backup Services Secure Data in Cloud
Dell also released Apex Backup Services, a software-as-a-service (SaaS)-based data protection tool. SaaS apps, endpoints, and hybrid workloads provide centralised data monitoring and administration.
"There's no infrastructure to maintain," Gordan explained, adding that clients can set up backup services in minutes and scale them up and down as needed.
Dell also integrated ransomware protection into the offerings, resulting in "a software-as-a-service simpler approach to cloud ransomware security," she said.
Dell has recently partnered with Amazon Web Services (AWS) to offer an air-gapped cyber vault as part of its PowerProtect Cyber Recovery portfolio, which is meant to safeguard, isolate, and recover data from a ransomware assault. ​​
According to Gordan, this service is a "full-fledged, enterprise-class, sheltered-harbour, verified, certified solution" built for the most demanding situations.
Also Read: Why Is Microsoft Paying $70M To A Candy Crush Maker?
Dell Expands Data Storage Portfolio
In addition to data access and protection, Dell has expanded its storage offering with Project Alpine, seeking to provide consistency and flexibility in data management across on-premises and public cloud settings.
Project Alpine is a software-based or fully-managed solution that extends Dell's block and file storage software to major public clouds.
Last year, Dell expanded its managed corporate storage offering to 13 other nations. Equinix colocation facilities in the United States, United Kingdom, France, Germany, and Australia also provide Apex data storage services.
Dell Increases Kubernetes Support
Dell said it pays attention to the people component of clients' multi-cloud journeys, including developers, in addition to the technical enhancements. "Developer velocity is critical," Gordan explained.
Dell cooperated with cloud suppliers such as Amazon, Microsoft, Google, IBM's Red Hat, and VMware to deliver DevOps-ready systems and support a variety of Kubernetes deployments and cloud environments on its infrastructure.
Support for Amazon EKS Anywhere on Dell's PowerFlex and PowerStore systems, as well as SUSE Rancher container management platform on Dell's VxRail, is the most recent addition.
The vendor has enhanced its developer site to become a one-stop-shop for application developers and DevOps teams interested in providing infrastructure as code.
Gordan added that the new site "gives consumers immediate access to all of our automation, all of our APIs, tutorials, documentation, and everything." "As a result, our clients will be able to consume this and install Dell infrastructure as code as a self-service experience."