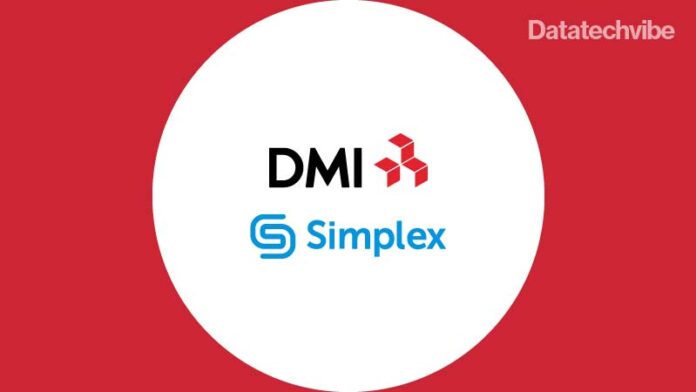 Addition of an Asset and Expense Management Platform Solidifies DMI's Leadership Position in the Managed Mobility Services Market
DMI, a global leader in digital transformation and managed services, announced that it has acquired Simplex Mobility ("Simplex" or the "Company"), a leading provider of asset and expense management software. Simplex provides a centralised platform that manages all aspects of a customer's mobile ecosystem, including inventory management, help desk support, and cost optimisation.
For over 20 years, DMI has been a leader in managed mobility services, offering a best-in-class user experience, global 24×7 support, lifecycle management, and a track record of continuous innovation. With the acquisition of Simplex, DMI combines industry-leading software and services, making its managed services offering one of the market's most complete all-in-one solutions. The combined platform provides customers with enhanced visibility, security, tracking, and cost savings across their mobile ecosystem.
"DMI will disrupt the market with a first-ever, fully-packaged managed service offering that goes beyond mobile and allows customers to manage, monitor, and transform their assets, inventory, and expenses through one seamless experience," said Rocky Thurston, Chief Operating Officer at DMI. "Enterprises that are looking to save money, reduce waste, and transform must have an end-to-end solution to ensure fiscal prudence and a modern customer experience."
"Enterprises today are seeking solutions and partners to help accelerate their digital strategy while maintaining technology and operational cost control," said DJ Oreb, President of Managed Services at DMI. "It has always been our vision to give our customers an experience that meets them where they are in their digital journey. This combination helps us do that – and creates a powerful end-to-end solution for both commercial and government customers."
With a footprint in over 78 countries and more than four million devices under management, DMI has delivered hundreds of successful implementations with unmatched uptime, performance, service, and security. DMI has been positioned as a Leader in the Gartner® Magic Quadrant™ for Managed Mobility Services, Global, for seven years running. "Our platform was built with a customer focus in mind, which has helped us keep a competitive edge," said Taylor Phillips, Founder & CEO of Simplex, who will continue with the DMI following the transaction. "This technology, combined with DMI's global market leadership, scale, and customer-centric focus, will be a game changer for the market."