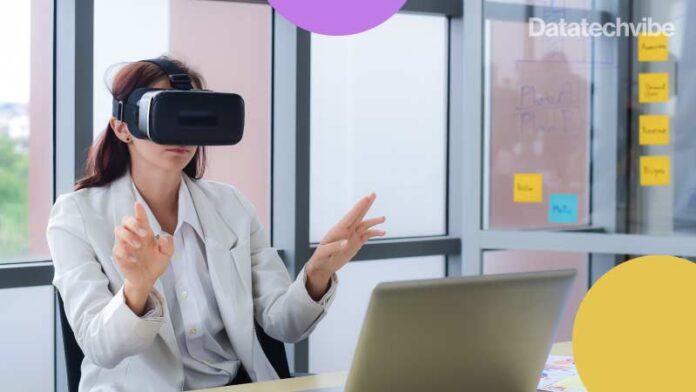 Marc Ellis will introduce the Metaverse Training Academy – where users can join training sessions conducted within the metaverse – from anywhere in the world
Marc Ellis will become the first organisation of its kind to transition into the metaverse in the UAE, the company announced.
In direct connection with the proposed Metaverse Strategy introduced by Dubai Crown Prince Sheikh Hamdan Bin Mohammed Al Maktoum to support the generation of 40,000 jobs, Marc Ellis will assist in finding the best talent in the metaverse using the platform's resources.
The company will also introduce the region's first Metaverse Training Academy, where users can join training sessions conducted within the metaverse from anywhere in the world.
Marc Ellis aims to establish the go-to metaverse supported platform that will enable companies, including MNCs, SMEs, and Private and government-based firms to hire the best talent available in the Metaverse.
Aws Ismail, Director, Marc Ellis, said, "As an organisation, Marc Ellis understands the business benefits that the Metaverse provides in the recruitment space, and we are interested in ensuring we explore all the tools available to us to help our clients and candidates find the best employees and jobs. There are currently more than 400 million active metaverse global users, giving us a huge potential of a candidate pool that isn't easily accessible using traditional methods."
Marc Ellis will adopt the strategic business potential and complete talent pool access that the metaverse presents and support the hiring needs of the Metaverse strategy to create jobs in the UAE.
The company has also already developed a complete and independent office space with the latest metaverse technologies utilised to begin the shift of recruitment-based practices in the UAE towards the digital space. It is now also in the research and development phase, with the aim to implement the best approaches and procedures in the recruitment space to propel job creation and to hire across the UAE and GCC within the metaverse.