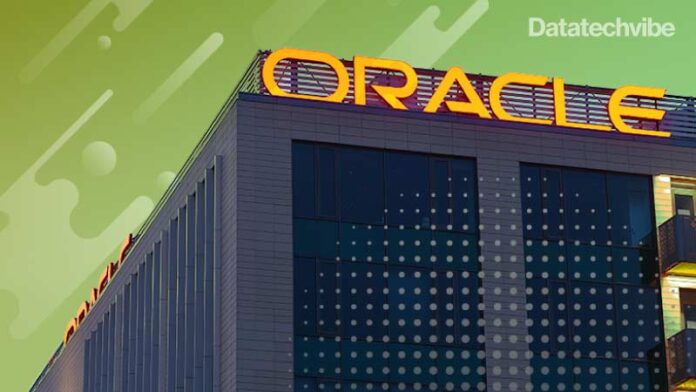 The driving element behind Oracle's success is innovation. In 1977, co-founder and CEO Larry Ellison found a research paper describing a functional prototype for a relational database management system (RDBMS).
He later learned that no company had yet commercialised the technology, opening up a golden opportunity. Oracle has continued to introduce new products and functionality that advance database technology as well as applications that aid users in accessing the data they need to react swiftly and effectively to changing market conditions.
Software Development Labs (Oracle) was formed in 1977 by Ellison and partners Bob Miner and Ed Oates. The trio delivered the first commercial SQL RDBMS two years later, defying the conventional notion that technology could never scale to serve massive volumes of data or a huge number of users. A revolution in business computers resulted from the enormous popularity of relational database software.
Over the years, Oracle has changed. Oracle only had one business model when it was launched. Its corporate objective was to establish market leadership by releasing the first RDBMS system to be sold commercially. Oracle's first client was the CIA.
The plan adopted by Oracle to develop a portable RDBMS system proved successful. Oracles decided to create their RDBMS system in C language. This made it simpler for Oracle to distribute its goods across all operating systems. Oracle created a C compiler for IBM's mainframe system in order to preserve its market dominance. Oracle was able to distribute its products on any IBM Mainframe system as a result, strengthening its position as the RDBMS market leader.
The first client-server database, the first UNIX-based accounting programme, the first media server to offer video on demand, the first Web database, the first database with XML support, and the first Internet development suite are among the many firsts for Oracle. The company developed the tools and capabilities that information-driven organisations require using the knowledge of top software engineers and input from its Fortune 500 clients.
The first integrated corporate application suite on the market, Oracle E-Business Suite 11i, was released around the turn of the millennium. The Oracle9i Database later included Oracle Real Application Clusters, allowing users the choice of operating their IT on linked, affordable servers. The first enterprise-ready grid computing solution, Oracle Database 10g, emerged in 2003.
In 2006, the business unveiled – the Oracle Applications Unlimited initiative, which works to guarantee ongoing improvements to the Oracle E-Business Suite and Oracle's JD Edwards, PeopleSoft, and Siebel product lines.
With the introduction of Oracle Database 11g, Oracle Fusion Applications, a new architecture that will use a Service-Oriented Architecture and the services in Oracle Fusion Middleware, a family of comprehensive, hot-pluggable middleware products, Oracle is in a strong position to continue supporting and gaining from its customers.
Oracle has been growing for 45 years by utilising its in-depth understanding of client difficulties and its capacity to combine its immense size, strength, and agility. It has developed into a market-dominating behemoth that is the second-largest independent software firm and the world's top supplier of information management software. Nearly all industries and 98 of the Fortune 100 businesses' data centres use Oracle technology. The business wants to dominate middleware and apps while helping clients with their information-management issues.
Oracle has always been good at maintaining its equilibrium considerably better than many high-tech companies, including its rivals, despite the ups and downs of the economy. The company, however, thrives on change. Indeed, many people credit Ellison's exceptional ability to anticipate market demands before his rivals and occasionally even before the market itself for Oracle's success. Also, the investment managers refer to him as the "Oracle of Oracle."
The term oracle originated in ancient Greece. It describes a wise person to whom others turn for guidance. Ellison is more well-known as the software company's chief executive than for his predictions of commercial trends and corporate prospects.
Many people believe that the CEO of Oracle's capacity to make wise strategic judgments is the main reason behind the company's success. But human resources and organisational structure are due equal credit.  The management process is made easier by the organisation's entrepreneurial structure, which places one clear leader in charge, and the corporate ideals that employees learn to uphold– destroy the competition, think strategically, and lock in clients, lock out rivals. The staff have a clear sense of priorities and can work effectively and efficiently to realise Ellison's vision of establishing the firm's future path based on high-payoff prospects.
Enterprise strategy and business model of Oracle
Oracle changed its focus to assist its clients once it became the industry leader. In order to offer new versions of its RDBMS system with lots of new features, it kept working on the system. Every new edition aims to increase the functionality that will enable users to expand their operations and build on the current infrastructure. Oracle also put a lot of effort into ensuring that existing customers could update safely and securely.
The company recognised the enormous potential of the internet. Oracle also changed its approach to creating computational tools that would make it easier for its clients to access databases online. A significant amount of money was invested in research and development to implement this concept.
With time, Oracle changed its focus from merely enhancing its current capabilities to providing database users with intelligent information by integrating business intelligence capabilities. "A single unified process automation database with integrated daily business intelligence brings the corporation out of the dark and into the information age," Larry Ellison, CEO of Oracle, is credited with saying in a well-known quotation.
According to Oracle's stated approach, "We think that information matters. Information, in our opinion, is power. We firmly believe in doing all our power to assist our clients in reducing costs, learning more about demand, and coming to the best judgments possible so they can compete and succeed."
Oracle has altered the definition of the database with this tactic. A database nowadays serves as more than simply a location to store data; it also allows for intelligent data retrieval to aid consumer comprehension.
Oracle customers currently use its technology, applications, and services to develop applications that assist them in maintaining the value of their current investments, remaining competitive in the current economic environment, reducing costs and improving security, facilitating compliance, and managing complex upgrades with fewer risks. Oracle is currently the biggest commercial software provider in the world, serving more than 3 20,000 clients through more than 145 different organisations. The current business strategy concentrates on lowering the total cost of ownership (TCO) and raising the return on investment (ROI).
If you liked reading this, you might like our other stories
Company Closeup: ByteDance – Revolution Through Innovation
Company Closeup: The Story Of McAfee