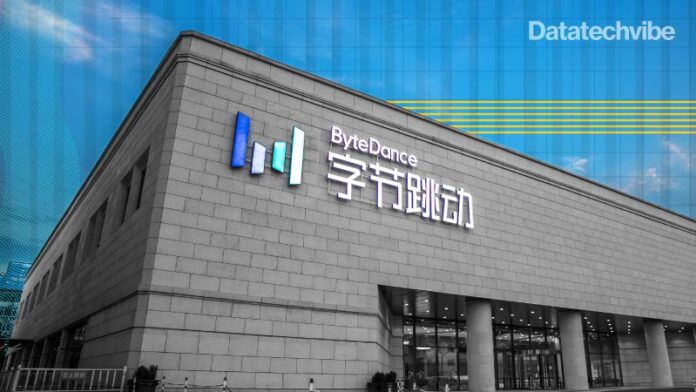 TikTok made the Chinese tech giant famous. Now, focusing on transforming into an AI firm, Bytedance's algorithms are among the best
Known for its several popular online platforms, including viral social media app TikTok,  Bytedance is now specialising in artificial intelligence (AI) to link people with large amounts of information. The company now majorly focuses on transforming into an AI  firm, and its algorithms are certainly among the best, all thanks to its AI Research Lab. The Chinese giant is one of the most valuable private technology firms globally, reportedly worth more than $90 billion, and owns a variety of apps – from news aggregators to social media services.
ByteDance was founded in March 2012 by Zhang Yiming. Early in 2009, software engineer and entrepreneur Yiming collaborated with Liang Rubo to co-found 99fang.com, a real estate search engine. Later, the pair rented an apartment and, along with several 99fang employees began developing an app that would use big data algorithms to classify news according to users' preferences, which would later become Toutiao. That March, Yiming and Liang founded ByteDance.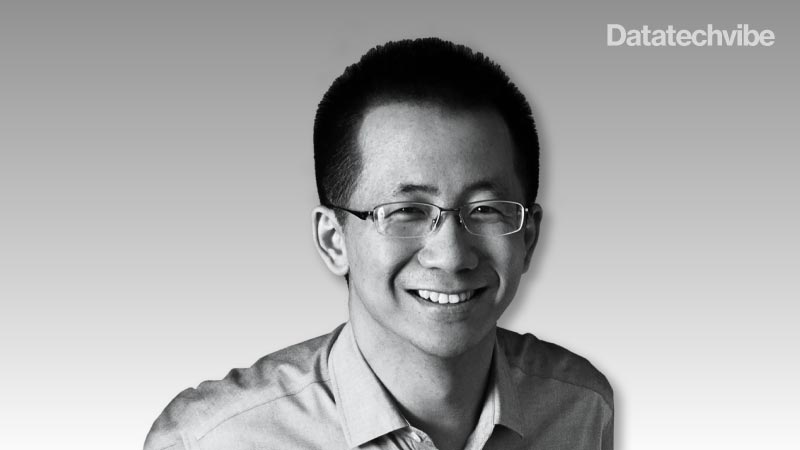 One of its first products, the AI-powered Toutiao or Jinri Toutiao, is one of China's most popular news aggregators. According to iResearch, it was installed in more than 240 million unique devices, hitting 1 million daily active users only four months after its launch. Its other app Neihan Dianzi, a platform where users could share jokes via videos, memes and text, was eventually shut down by Chinese censors in 2018.
But perhaps the company's most famous app is Douyin, with the international version of the app being named TikTok. Both the short video apps took off significantly; ByteDance reported that Douyin and TikTok had 500 million monthly average users (MAUs), with Douyin alone having 500 million MAUs in China.
Currently, TikTok's AI is said to be much more advanced than 99 per cent of the present recommendation engines as per experts, evolving into an advantageous product for companies. ByteDance has begun selling the video app's AI to other clients.
Innovative Growth
The Chinese tech company and its peers, Alibaba, Baidu and Tencent, operate in the world's second-largest economy without much competition from global players such as Google, Facebook and Amazon.
Companies like ByteDance, as evidenced by the popularity of TikTok, however, are now leading the way in consumer apps, particularly in China, where social commerce on mobile reigns supreme, but that reach now extends beyond China and other companies are taking note. At one point, Google was considering purchasing another short-form video app called Firework, demonstrating deep interest in the short-form video format TikTok has popularised on a global scale.
In March 2016, ByteDance established its research arm, called the ByteDance AI Lab, headed by Wei-Ying Ma, the former assistant managing director of Microsoft Research Asia. The lab's research has focused on AI for the in-depth understanding of information (text, images, videos) and developing of machine learning algorithms for personalised information recommendations. The same year, the ByteDance AI Lab and Peking University co-developed Xiaomingbot, an AI bot that wrote news articles.
ByteDance is part of a growing number of Chinese companies setting their sights on overseas markets, including the US. From early on, ByteDance has attempted to grow outside China. The company has established a new division called BytePlus, and according to its website, its client list already includes US fashion app Goat, Singapore travel site WeGo, Indonesian shopping app Chilibeli, and India-based social gaming platform GamesApp. In March 2019, its subsidiary Lark Technologies launched a product called Lark, a productivity and workplace collaboration tool.
Such innovations position ByteDance as a current AIaaS leader (AI as-a-service). It has the potential to be more popular amongst the present consumer-facing companies since its algorithm is certainly among the best. In 2020, ByteDance hired over 40,000 employees in a bid to match Alibaba's headcount. Besides, ByteDance is also looking forward to strengthening its position in areas such as eCommerce and gaming.
Tech Innovations
ByteDance's BytePlus features are a must-have for many consumer brands with apps where their customers view their products. BytePlus offers customers the chance to access the recommendation algorithm and personalise it for their apps and customers. BytePlus also offers automated speech and text translation and real-time video effects as well as data analysis tools, according to its website.
A few of the company's notable strengths in technology are recommendation algorithms, personalisation and white-label, automated speech and text and real-time video effects (AR). One of the company's major innovations is the body motion SDK. Essentially, ByteDance is now selling computer vision expertise and industry-leading algorithms.
Today, many western brands need their apps powered by the best; the new unit helps other companies personalise their websites and apps. BytePlus is expected to be a lucrative AI company, even as they find more ways to diversify revenue streams. ByteDance AI Lab regularly releases development libraries, and currently has more experience than any other firm in refining its recommendation engine with Toutiao, Douyin and other apps.
One of ByteDance AI Lab's recent open-source creations, the SemanticStyleGAN, provides AI-controllable synthesis to model local semantic parts separately and synthesises images in a compositional way.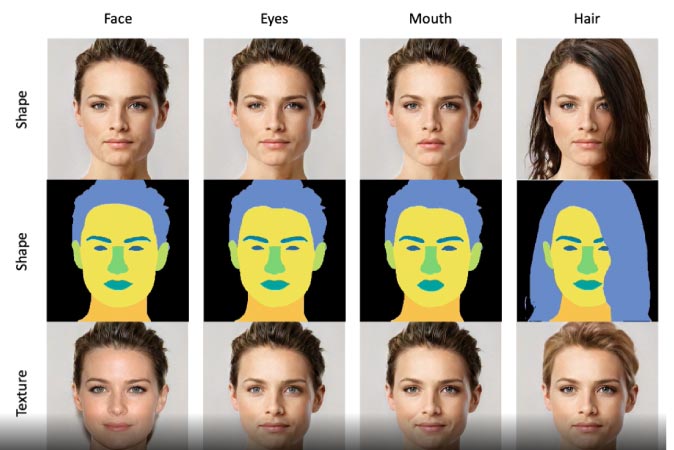 Leadership
Founder, chairman, and CEO of ByteDance, Yiming is a 37-year-old entrepreneur and philanthropist. He completed his graduation (software engineering) from Nankai University in Tianjin. Yiming's wealth is estimated at $13 billion, which makes him the 9th richest man in China.
Others include Jerome Le Feuvre, Head of Development and Operations for Europe, Kevin Mayer as COO and Wei-Ying Ma serving as the VP of ByteDance. Currently, ByteDance has over 60,000 employees in 126 cities.
By any estimation, ByteDance's global success is remarkable, but it is made even more so because it is the first and only Chinese consumer internet software company to do so. With the increasing ubiquity of AI-powered recommendations, it can be said that ByteDance will further continue to be one of the most interesting companies in tech in the world.
Notable Acquisitions
ByteDance has made a number of acquisitions and launches overall: 
In 2017, ByteDance acquired Flipgram a company that makes cropping and editing of videos simple, along with making a video, adding music to that, and making it a film.

In November 2017, the global news app News Republic was acquired by ByteDance.

Musical.ly, (a lip-sync video making and sharing platform) is another significant acquisition made by ByteDance in 2017. In 2018, ByteDance merged Musical.ly with TikTok.

In 2019, ByteDance acquired big data firm Terark.

Baike.com, China's local online encyclopaedia, was also acquired by ByteDance in 2019.

In 2019,  ByteDance acquired Shanghai-based mobile game developer Mokun Technology.

In January 2020, ByteDance acquired LevelupAI, an AI startup that provides AI solutions for the video game industry.

Baikemy.com is the latest acquisition by ByteDance. Acquired in May 2020, Baikemy.com is one of China's most prominent medical information portals.
If you liked reading this, you might like our other stories
Get Ready For Metaverse
March Round-Up: All The Tech News You Need To Know