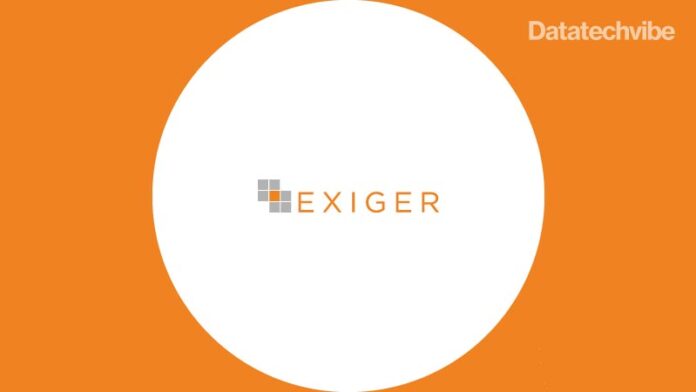 Exiger, an AI-powered supply chain and third-party risk management solutions provider, announced the launch of Supply Chain Explorer, Exiger's proprietary real-time supply chain risk detection SaaS platform that empowers companies and government agencies to rapidly surface, understand and mitigate critical threats to their immediate and extended supplier networks.
Purpose-built in response to market and client demand, Supply Chain Explorer was developed closely with some of the largest corporations and critical government agencies. Supply Chain Explorer allows users to visualise, prioritise and escalate high-risk relationships. A modular three-in-one solution, Supply Chain Explorer, discovers supplier networks across digital footprints, global shipping data and contract awards data in a centralised application, delivering unparalleled transparency into supplier risk for government agencies and critical infrastructure sectors, including the Defence Industrial Base.
Exiger's customers have already battle-tested the software throughout some of the most volatile geopolitical, industrial and supply chain issues. Over the last six months, Exiger has been working with customers to ensure the relevance and accuracy of the product to their mission. 
The product has been used to detect, quantify and mitigate risk in under 24 hours across several different supply chain crises and cyberattacks. Corporations and federal government agencies currently use supply Chain Explorer to analyse Russia-Ukraine war supply disruptions, prioritise and understand Log4j impacts on their enterprise, and, most recently, assess their vulnerability to the Okta breach.
In a recent global market study of over 300 risk management professionals, Exiger, in partnership with Stax, found that 77 per cent of large companies indicated the need to monitor suppliers' risks down to Tier 3 or deeper.
"The market turbulence has given us unique insight into the challenges our clients face in trying to understand their supplier networks in both their day-to-day work and in a crisis," said Brendan Galla, Exiger's Chief Product Officer.
Reflecting on the last two years of product development and supply chain analytics work, Brendan added, "For instance, ideating how you could use our cyber Supply Chain Explorer to identify the impact of a compromise in your software environment went from theoretical to mission-critical overnight as the Log4j news broke last year. The creation of this product was a unique opportunity to understand our clients' needs and help them resolve real-world issues. This effort embodied Exiger's mission to make the world a safer place through technology."
Supply Chain Explorer draws on an aggregated blend of internal and external open data sets, including over 31 million direct unstructured and structured data sources, 1.3 billion contract records, 7 billion source records of supply chain installations, and 16.8 million unique supply chains. This solution also provides a comprehensive view of supply chain risk across 50 categories and subcategories, including sanctions, trade embargoes,  enforcement, state-owned flags, cyber, modern slavery, and adverse media. The platform will ultimately include other macro risks, such as disruption of raw materials, natural disasters, etc.
Data from Supply Chain Explorer is available in a streamlined, user-friendly interface, removing the noise and complexities of traditional manual due diligence and risk identification methods. The most sophisticated technology of its kind, Supply Chain Explorer, leverages cutting-edge artificial intelligence and natural language processing backed by a hyper scaling database infrastructure.
The launch of Supply Chain Explorer follows a period of accelerated growth and investment in Exiger's technology and people. The company continues to recruit nationally recognised risk management experts to its executive leadership team, most recently appointing Bob Kolasky, Founding Head of Cybersecurity and Infrastructure Security Agency's National Risk Management Centre, as Senior Vice President of Critical Infrastructure. Kolasky joins Exiger Government Solutions President Carrie Wibben, former Principal Deputy for Counterintelligence, Law Enforcement, and Security for the Department of Defence.
Supply Chain Explorer will be available as a standalone product and marks the latest in Exiger's ongoing development of solutions to address the growing need for end-to-end third-party and supply chain risk management, including its foundational AI-powered technologies, DDIQ and ScreenIQ, used by the world's largest banks for years to transform the fight against financial crime.