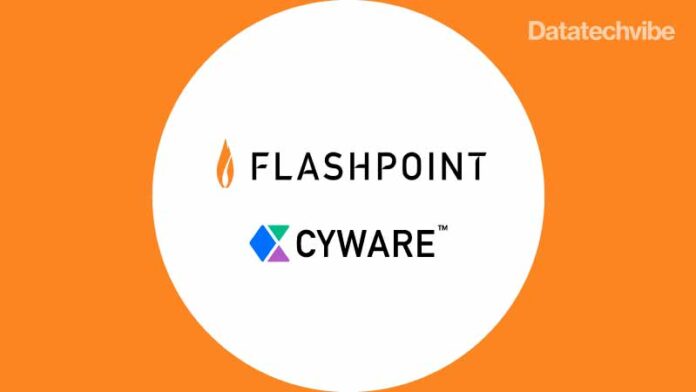 Flashpoint, the globally trusted leader in actionable threat intelligence, announced a partnership with Cyware, the industry's only Virtual Cyber Fusion platform provider. The partnership features a joint solution enabling customers to leverage Flashpoint's advanced threat intelligence within the Cyware Virtual Cyber Fusion platform. equipping security analysts with the enriched and actionable threat intelligence they need to make and act on critical security decisions.
With this integration, Flashpoint's threat intelligence becomes a core feature in Cyware's CTIX Lite solution, a uniquely designed threat intelligence platform for smaller cybersecurity teams and mid-sized organizations with pre-bundled intelligence and enrichment sources for end-to-end automation of the entire intelligence lifecycle.
Also Read: Who's Buying Who: Big Deals In Cybersecurity
CTIX Lite ingests threat data from multiple sources in different formats, providing analysts with a centralised view of the threats relevant to their organisation. Flashpoint Intelligence adds valuable external threat context to CTIX Lite with unparalleled visibility into illicit cybercriminal communities and marketplaces online for analysts to rapidly identify, triage, and respond to a range of cyber and physical threats from data leaks and compromised credentials to targeted attacks and fraud.
Flashpoint's threat collections include robust context covering threat actor techniques, tactics, and procedures (TTP), as well as technical indicators of compromise (IOC), contextualised CVEs, and in-depth, curated threat intelligence reports developed by Flashpoint's team of experienced intelligence analysts.
The combination of Cyware and Flashpoint delivers customers a single source of truth for threat intelligence to combat threats. Flashpoint provides enriched threat intelligence feeds, which Cyware ingests and organizes into a single console for security professionals. This allows security teams to perform contextual analysis with the help of indicator and vulnerability feeds to identify, prioritize, and mitigate risks that target the organization.