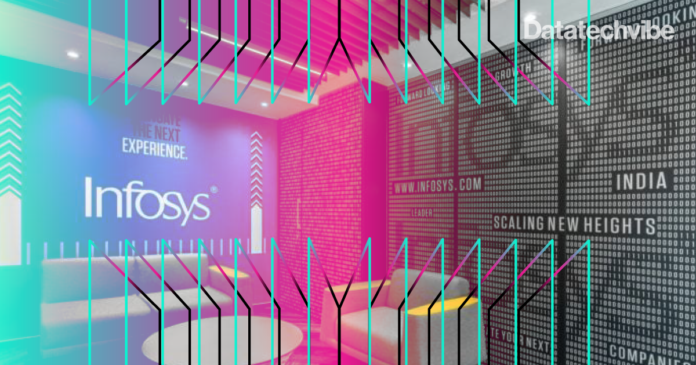 Homegrown IT major Infosys on Wednesday announced an expansion of its strategic partnership with US chipmaker Nvidia. As part of the partnership, Nvidia will offer its artificial intelligence (AI) models, tools, applications, and compute infrastructure to Infosys, which in turn will train 50,000 of its over 3.36 lakh employees on Nvidia's AI stack through a dedicated centre of excellence (CoE).
In a stock exchange filing, Nandan Nilekani, co-founder and chairman of Infosys, India's second-largest information technology (IT) services firm by market capitalisation, said that the company was "transforming into an AI-first company to provide AI-based services to our clients worldwide better."
"Our clients are also looking at complex AI use cases that can drive significant business value across their entire value chain," Nilekani said, adding that the company is developing "end-to-end AI solutions."
Applications of the strategic partnership will be made available to Infosys' clients as demand and capability ramp up. Some key applications include a computer vision offering through Infosys' Video Analytics platform, which will be based on Nvidia's Metropolis computer vision infrastructure platform.
Infosys will also offer custom enterprise large language models (LLM) through its Generative AI Labs using Nvidia's 'NeMo' LLM framework. Translational use cases based on Nvidia's Riva generative AI platform will also be made available to Infosys' clients through the latter's 'Cortex' platform.
Infosys' generative AI applications are presently being offered through the latter's 'Topaz' AI platform for clients, which chief executive Salil Parekh expressed bullishness on during the company's Q1FY24 quarterly earnings call on 20 July. During a post-earnings press conference, Parekh said that the company had 80 active client projects in generative AI as of the first quarter and was in the process of training 40,000 employees in generative AI skills.
"We are working with clients on open-source and proprietary generative AI platforms. Our training is on many of these different platforms. We have built some tools on open-source platforms that we are using internally in areas where we do software development. We are becoming an AI-first company, where we use these tools internally and externally," Parekh said at the time.
The move comes at a time when all of India's IT service providers focus on generative AI to augment a weak tech spending environment due to global macroeconomic headwinds. Infosys, which had reported 15.4% annual revenue growth in FY23, slashed its FY24 revenue guidance to 1-3.5%—one of its lowest in recent years—during its first-quarter earnings call. More details are expected on 12 October, when Infosys will announce its second-quarter earnings for FY24.