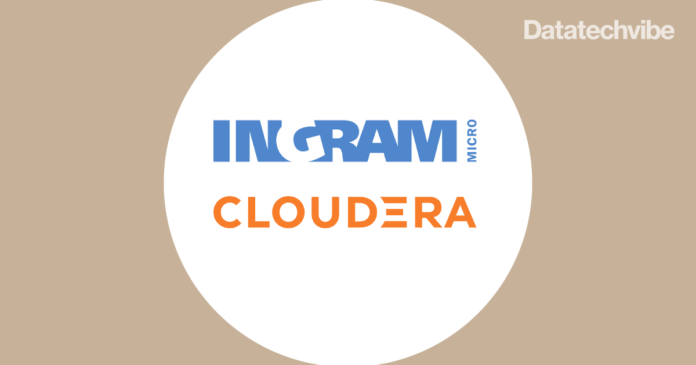 Ingram Micro Inc., a global leader in technology and supply chain services, announced a distribution agreement in the Middle East and Africa with Cloudera, a data company for trusted enterprise artificial intelligence (AI).
This strategic collaboration will enable Ingram Micro's extensive network of resellers, system integrators, and service providers to access Cloudera's powerful hybrid data platform, empowering businesses to efficiently manage, analyse, and leverage data to gain valuable insights, make informed decisions and use AI solutions based on trusted data.
The collaboration comes at a time when organisations across industries are increasingly recognising the importance of data-driven innovations such as AI in gaining a competitive edge. Cloudera's comprehensive data management and analytics solutions provide enterprises with the agility, scalability, and security required to navigate the complexities of the modern data landscape.
"We are thrilled to collaborate with Cloudera and expand our portfolio of transformative technologies," said Dr. Ali Baghdadi, SVP & Chief Country Executive – MEA, Ingram Micro. "Cloudera's data management and analytics solutions perfectly align with our commitment to delivering innovation and empowering our partners to meet the evolving needs of their customers. Together, we can help organisations unlock the true potential of their data assets and drive growth in the digital age."
Cloudera's enterprise data cloud platform leverages open-source technologies such as Apache Hadoop, Apache Spark, and Apache Kafka to provide organisations with a unified and scalable solution for data engineering, data warehousing, data science, and machine learning. By combining data management, analytics, and artificial intelligence capabilities, Cloudera enables businesses to extract actionable insights, streamline operations, and fuel innovation. At a time when most enterprises are looking for benefits from AI, they need to stay ahead of the curve by using modern data architectures.
"We are excited to work with Ingram Micro and extend the reach of our enterprise data cloud platform," said Ahmed Tayeh, Partner Manager Emerging Markets at Cloudera. "Ingram Micro's vast distribution network and deep understanding of the technology landscape will play a pivotal role in accelerating the adoption of our solutions. Together, we aim to help businesses harness the power of their data and drive digital transformation."
The distribution agreement between Ingram Micro and Cloudera represents a significant milestone in their shared commitment to enabling organisations to leverage data as a strategic asset.