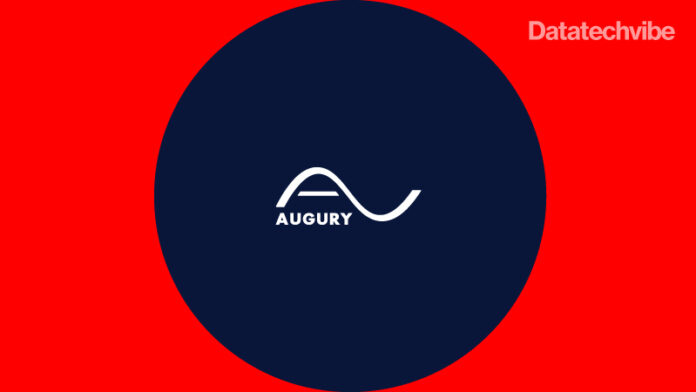 Augury, the leading IoT and AI-driven machine health solution provider, announced that it has secured $180 million in new funding bringing the company's post-funding valuation to over $1 billion. With this round, Augury has raised a total of $286 million.
Augury's mission is to build a world where people can always rely on the machines that matter by providing its customers with superior insights into the health and performance of the machines they use to make products, deliver services and improve lives.
The proceeds of this round, combined with unused funds from its Series-D round, will give Augury over $200 million to expand globally, create offerings for new industries such as energy, and continue to innovate in Augury's core manufacturing market to help its customers to improve the reliability, resiliency and efficiency of their machines and operations.
This Series E round was led by Baker Hughes, a global leader in energy technology which will take a seat on Augury's board of directors and incorporate Augury's solutions into its System 1 software and asset performance management (APM) solutions. The round includes participation from new investor SE Ventures, the corporate venture arm of Schneider Electric, and existing investors Insight Partners, Eclipse Ventures, Qumra Capital, Qualcomm Ventures LLC, the HSB Fund of Munich Re Ventures and Lerer Hippeau.
The new investment and valuation validate the emerging Machine Health category, of which Augury is the pioneer and leader. Machine Health uses the Internet of Things and Artificial Intelligence to predict and prevent industrial machine failures and improve machine performance. Machine Health allows manufacturers to reduce downtime, increase production capacity and productivity, optimise the cost of industrial asset care and accelerate their digital transformation.
Augury's customers include some of the world's top manufacturers, including Colgate-Palmolive, PepsiCo, Hershey's, ICL and Roseburg. Machine Health solutions deliver an ROI of 3x-10x for customers, with programs paying for themselves within months.
Also Read: Are You Keeping A Tab On The Cloud? 
Colgate-Palmolive saved 2.8 million tubes of toothpaste by avoiding a single machine failure. ICL saved a million dollars in downtime and production loss costs in less than 10 months at a single facility.
Augury's new investors, Baker Hughes and SE Ventures put the company in a unique position to help transform the management of the machines that generate, store and move the world's energy. They join industry leaders such as Grundfos (the world's largest pump manufacturer), HSB, a Munich Re company (a global leader in industrial insurance), and Carrier (a world leader in high-technology heating, air-conditioning and refrigeration solutions) as key Augury partners, thereby validating the importance of Machine Health to their digital strategies.
"We've spent the last decade building towards a future where we can always rely on the machines that matter, in the sectors that matter," said Saar Yoskovitz, co-founder and CEO of Augury. "Today marks a significant step into that future since our industry's leading organisations have recognised the importance of Machine Health to them and their customers, and trust Augury to be their Machine Health partner. I'm thrilled by the opportunity this funding, coupled with the market access our new investors provide, gives us to further fuel Augury's exponential growth and bring the impact of Machine Health to new markets."