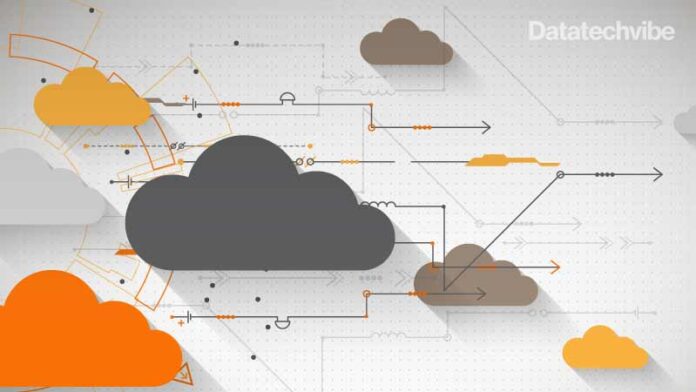 Although it is difficult to pin down just one factor that makes cloud computing such a game-changer for businesses, perhaps key benefits rest in its agility and scalability. These benefits are real and powerful, providing unabridged business improvements. Now, because of the uncertain times, more organisations are charting the course towards cloud computing. The cloud has become a mainstay, with businesses using cloud technology in some form or another.
This year, worldwide end-user spending on public cloud services is forecast to grow by 23.1 per cent to a total of $332.3 billion, up from $270 billion in 2020, according to Gartner.
Clearly, the pandemic served as a multiplier for CIOs' interest in the cloud.
But with growth in cloud usage comes an accelerated need to monitor its performance. Increasingly, technologists are working longer hours and operating under intense pressure, and much of the anxiety stems from the fact that they don't have the 360-degree visibility of the sprawling IT cloud architecture.
Although organisations have scaled up cloud migration to support their digital transformation, IT operation teams haven't yet got the right tools, data and insights to optimise health and performance across their cloud environment.
Like human health, evaluating the health of cloud environments — keeping a close eye on the availability, performance, and security of cloud infrastructure, to find and fix problems before they impact the end-user — is crucial. Data breaches, downtime, or delayed response leads to heavy consequences, including revenue loss, that an organisation can't bear to have, and that's where cloud monitoring comes in. 
Essentially, cloud monitoring is reviewing and managing the operational workflow and processes within a cloud infrastructure, and it's generally implemented through automated monitoring software that gives central access and control over the cloud infrastructure. 
With every business using the cloud, the cloud monitoring market, valued at $1.52 billion in 2020, is projected to reach $6.47 billion by 2028, growing at a CAGR of 19.74 per cent from 2021 to 2028.
Also Read: When Big Data Isn't Enough
Get full-stack visibility
For organisations, having visibility into the underlying cloud infrastructures can be challenging without the right tools. While traditional monitoring allows IT teams to identify certain issues in the IT stack, this approach has scant use in environments where organisations are continually scaling their use of the cloud.
To keep up with the rising demands, it's essential to implement a platform that delivers full-stack visibility across all cloud infrastructures, from customer-facing applications to core infrastructure (compute, storage and network) with the business critical application services they run on.
Access to observability platforms can lessen the burden of individually monitoring the performance of each item supporting the digital service. Also, organisations can get a holistic view into alerting, root cause and analysis of correlated metrics, events, logging and tracing data from the cloud to enable troubleshooting.
But it's not enough to get full-stack visibility into cloud environments, it's crucial to link that performance data with real-time business metrics and identify the issues that matter the most to your business.
Connecting real-time IT performance insights in cloud environments with business outcomes, such as customer experience KPIs, Business KPIs, will help you to immediately know which issues to focus on and make better decisions in real-time. 
Also Read: Top Dark Web Monitoring Platforms
Upskilling IT teams
Managing the performance of the cloud is cumbersome as there is a limited pool of talent available to businesses. Therefore, CIOs should provide appropriate resources to ensure teams are equipped. To support a seamless implementation of cloud infrastructure, organisations must invest in upskilling their teams about cloud monitoring. 
Smart cloud monitoring tools include predicting potential issues and help them keep track of the response times, resource consumption levels, performance and availability of cloud resources, unifying large volumes of data across distributed locations and identifying anomalies and their root causes. 
Enterprises these days use different cloud services, including AWS, Azure, and GCP, along with their private cloud. It is also common to use on-premises solutions and cloud services, ending up in a hybrid IT environment. Hence, monitoring all these using a single solution is wiser and easy to maintain. Monitoring is an important part of performance and security, no matter what kind of cloud structure a company uses. Cloud monitoring primarily includes the following:
VM Monitoring: Monitoring the virtual machines created on the cloud.

Web Pages Monitoring: Monitoring the traffic, processes, resource utilisation and availability of cloud-hosted websites.

Database Monitoring: Monitoring different components of cloud database resources such as processes, queries, availability and consumption.

Storage Monitoring: Monitoring storage resources on the cloud and tracking resource utilisation.

Virtual Network Monitoring: Tracking virtual network resources, connections, devices and performance.

Application Monitoring: Proactively monitoring the availability and performance of critical applications deployed on the cloud, whether on AWS or Microsoft Azure.
Although cloud monitoring can be a formidable task involving a conscious plan of action, there are several benefits, including minimising downtime and optimising performance.
It optimises application performance down to transaction and code-level metrics. Azure tracks the performance of IaaS services, such as virtual machines and Kubernetes, and PaaS services like App Service, Event Hubs, and SQL database.

Cloud-monitoring tools should grow with your infrastructure. The on-demand provisioning of licences enables users to add new workstations or servers on a self-serve basis.

Subscription-based solutions can keep costs low, which means you pay only for the systems you want to monitor. Maintenance costs are spread among multiple users.

Identify trends, prevent issues: Metrics, events, and metadata are displayed with a rich query language that helps identify issues and uncover patterns in cloud health to predict vulnerabilities before they arise. Faster and more data-driven reporting leads to faster resolution. And by discovering the root cause of these issues, you can better plan for the future.

Cloud monitoring takes a comprehensive snapshot of your environment. IT teams can use it to detect breaches and vulnerabilities early and secure the network before the damage gets out of hand. AWS helps uncover malicious activities with AI-powered reporting, optimise cloud ecosystems with built-in best practice recommendations, guidance reports, and automate incident remediation for individual AWS resources. 

Speed metrics can be monitored and generate data that helps organisations optimise websites and applications. Most solutions also offer web-based dashboards that can be viewed from any device. Google Cloud offers automatic out-of-the-box metric collection dashboards for Google Cloud services. It also supports monitoring of hybrid and multi-cloud environments.

Many tools can be used on multiple types of devices — desktop computers, tablets, and phones. This allows organisations to monitor apps and services from any location with Internet access.
It's important for CIOs to pre-empt issues, plan to minimise the impact of a data deluge by reducing reliance on manual interventions to monitor the health and performance of cloud infrastructure. 
An ideal cloud monitoring solution optimises organisations cloud infrastructure through various parameters and metrics to ensure the desired level of outcome is achieved. If an organisation monitors early and often, they can use the data to troubleshoot problems and implement timely repair and here two things will play a vital role — automation and Artificial Intelligence (AI), especially in large-scale public cloud environments. With AI and Machine Learning deployment to identify and fix issues in real-time, organisations can spend less time firefighting.