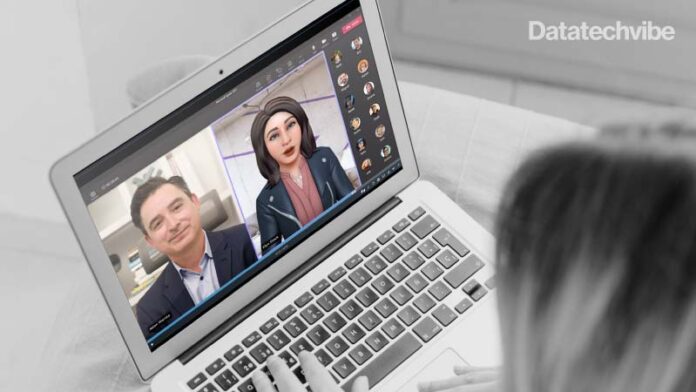 With the cutting-edge capabilities of the Cloud, Microsoft presented more than 90 new services and updates at Ignite 2021, exploring the breakthrough ways of connecting people, organisations and ideas.
This year's annual conference showcased opportunities in optimising for the new world of hybrid work, assisting customers in building hyper connected businesses, transforming into digital businesses, and protecting their digital journeys with end-to-end security.
"Every industry in the region has felt the full force of the digital transformation, as enterprises have had to adopt drastically different strategies to keep their organisations secure and stable, requiring them to be technologically flexible", said Naim Yazbeck, Regional Director, Enterprise and Partner Group (EPG), Microsoft UAE. "The impactful advantages of the Microsoft Cloud will enable people to safely navigate through today's digital environment, equipping them with future-proof innovations that empower teams to optimise their productivity and strengthen connections in today's hybrid workplace".
This year's Ignite highlighted three major areas of focus:
Powering the metaverse
The Microsoft Cloud provides a comprehensive set of resources designed to power metaverses through IoT capabilities that enable customers to create "digital twins" of physical objects in the cloud and use AI-powered resources to create natural interactions through speech and vision machine learning models.
Additionally, utilising the newly announced Microsoft Mesh to build a shared sense of presence on devices, bridges communication methods that allow people to be present without being physically present through personalised avatars and immersive spaces that can be accessed from any device.
Further discovering the opportunities in the evolution of the metaverse, the company also announced Dynamics 365 Connected Spaces, which provides a new perspective on the way people move and interact with nearly any space, from the retail store to the factory floor, and how they manage health and safety in a hybrid work environment.
Translating AI
Possessing the most powerful AI supercomputer in the world, Microsoft continues to expand the possibilities of what AI technology can do. New at Ignite, the Azure OpenAI Service will give customers access to Microsoft's partner OpenAI's robust models in addition to the security, reliability, compliance, data privacy and other enterprise-grade capabilities built into Microsoft Azure.
Microsoft is also offering Azure OpenAI Service customers tools to ensure outputs the models provide are business-appropriate and will be closely monitoring how people are employing the technology to assure it is being used correctly.
Also Read: Get Ready For Metaverse
Building trust in digital ecosystems
Microsoft is building the identity system of the future, one that connects and enables people, organisations, apps and smart devices to make real-time access decisions safely and securely. The Azure Active Directory (AD) extends beyond securing and managing access to now assisting customer processes across external collaboration methods.
Introduced at Ignite, Microsoft Teams Connect has received significant upgrades to help remove even more barriers and create a boundaryless ecosystem. The Teams Shared Channels allows users to invite an external team to join a channel, schedule a shared channel meeting and collaborate on files.
Furthermore, Chat with Teams allows users to chat seamlessly with people outside of a work network. Teams users at work can chat with any Teams user with a Microsoft personal email address or phone number and remain within the security and compliance protocols of their organisation.
Among many other enhancements across Azure and businesses security solutions, some key products and updates at Ignite also included: Microsoft Loop, a new app that moves freely across applications, enabling teams to think, plan, and create together. This enables users to organise everything they need for project files, links and data from other apps into a single workspace.