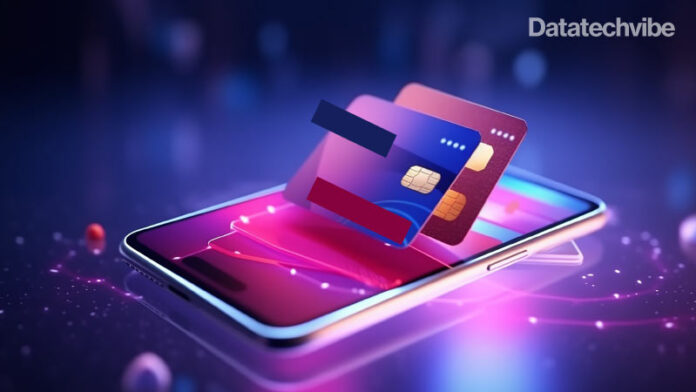 Employees across the world today are facing an unseen challenge at work in that the pace of their work has accelerated far faster than they can keep up with, and this is costing their organisations valuable time that could be better spent innovating. Organisations that move first to embrace AI will break the cycle — increasing creativity and productivity for everyone. These were the key findings of Microsoft's 2023 Work Trend Index (WTI) Report: Will AI Fix Work
"This year's report highlights a growing concern among employees and employers about how maximising their productivity often leaves them with little time for more creative and innovative work," said Naim Yazbeck, General Manager of Microsoft UAE. "The report also revealed that many professionals today are looking forward to next-generation AI helping to lift the weight of work. However, for this to happen, business leaders have to ensure that they are empowering their employees with the skills necessary to properly and responsibly leverage AI."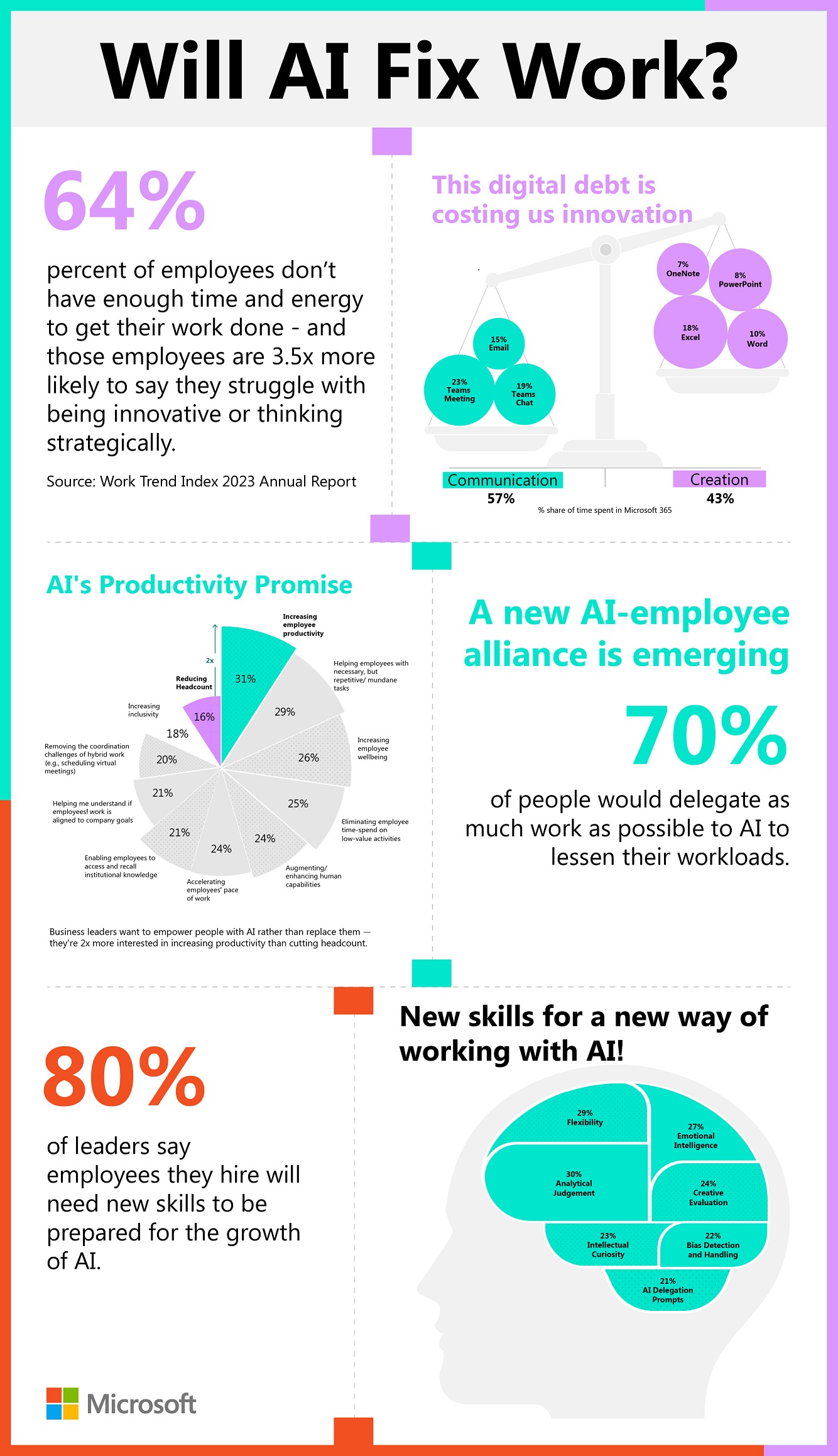 The report shares three key insights for business leaders as they look to understand and responsibly adopt AI for their organisation: 
Digital debt is costing us innovation 
We are all carrying digital debt: the volume of data, emails and chats that employees have to deal with daily has outpaced our ability to process it all. There are only so many minutes in the day, and every minute we spend managing this digital debt is not spent on the creative work that leads to innovation. 
And the pace of work is only intensifying. Microsoft's research found that 64% of employees don't have enough time and energy to get their work done – and those employees are 3.5x more likely to say they struggle with being innovative or thinking strategically. On the other hand, nearly 2 in 3 leaders (60%) already feel the effects of this digital debt, saying that a lack of innovation or breakthrough ideas on their teams is a concern.
There's a new AI employee alliance
Amid concerns about AI replacing jobs, the data revealed an unexpected insight: employees are more eager for AI to lift the weight of work than they are afraid of job loss to AI. While 49% of employees said that they are worried that AI will replace their jobs, even more – 70% – said that they would delegate as much work as possible to AI to lessen their workloads. The data also found that leaders are more focused on the potential of integrating AI into their workplace. Leaders are 2x more likely to say that AI would be most valuable in their workplace by boosting productivity rather than cutting headcount.
People are also looking at every aspect of their work. Not only did 3 in almost 4 people (76%) say that they would be comfortable using AI for administrative tasks, but most people also said they would be comfortable using it for analytical (79%) and even creative work (73%). People are also looking for AI to assist with finding the right information and answers they need, summarising their meetings and action items, and even planning their day.
Every employee needs AI aptitude
Around 82% of leaders anticipate their employees will need new skills, such as prompt engineering, in the AI era. This new, in-demand and AI-centric skillset will have ripple effects across everything from resumes to job postings.
Yazbeck further noted that employee learning isn't keeping up with the pace of work and that the ability to work iteratively with AI will be a key skill for every employee. "Already, 60% of people say they don't have the right capabilities to complete their work. AI will open new paths for learning, and success depends on business leaders across organisations and industries equipping employees for an AI-powered future."
The release of the Work Trend Index follows Microsoft's introduction of new features in Microsoft 365 Copilot, which brings powerful generative AI capabilities to apps that millions of people use daily, including Microsoft Word, Excel, Powerpoint, Outlook, Microsoft Teams and more.