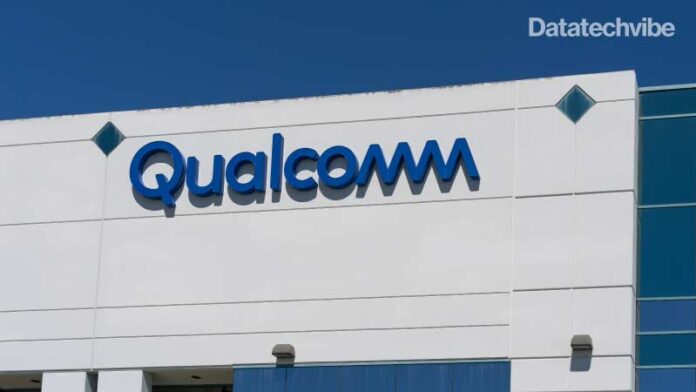 Qualcomm and Hewlett Packard Enterprise (HPE) are working on a next-gen, 5G distributed unit for mobile networks.
The virtualised distributed unit (vDU) combines Qualcomm's X100 5G RAN Accelerator Card with HPE's ProLiant DL110 Gen10 Plus telco server.
The system is designed to support up to four high-performance accelerator cards in a small footprint 1-unit server, which lowers power consumption, even while supporting dense 5G mid-band and massive MIMO use cases.
The Qualcomm accelerator card is a power-efficient solution to enable cloud-native and virtualised 5G network deployments by offloading server CPUs from compute-intensive 5G baseband processing.
"HPE is looking forward to collaborating with Qualcomm Technologies to help address the rigorous and ever-changing demands of 5G," said Tom Craig, general manager of HPE's communications technology group, in a statement.
The companies say their combination of Qualcomm's 5G leadership in semiconductors and HPE's telecommunication infrastructure expertise will help to ensure virtualised and open RAN platforms are ready to support the high-capacity and low-latency demands of future networks.
In late 2021 Qualcomm announced a strategic partnership with Japan's NEC to build a 5G vDU, which will also use the chipset maker's X100 5G RAN Accelerator Card.
Some industry heavyweights have expressed concern with the DU. In 2021, Rakuten Mobile's CTO Tareq Amin said, "The part that I think the industry needs desperately to address and fix is the DU for radio access… I think the DU of the current open RAN platform is un-optimal. And it's missing a lot of things to make it competitive."
Mobile Experts analyst Joe Madden said, "What he's trying to say is that the virtual distributed unit (vDU) that's available on the market, in most cases, can't handle some of the high-capacity features of 4G/5G, such as Carrier Aggregation, CoMP and interference coordination. These features are instrumental in LTE networks deployed in single-vendor networks, where proprietary interfaces allow for coordination between radios and multiple DUs."
Madden said the challenge is to virtualise without sacrificing the already-optimised legacy performance.