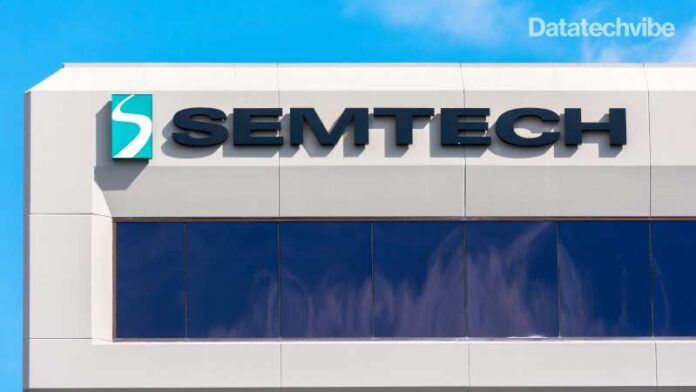 Just hours after confirming that it was in talks with Sierra Wireless, Semtech announced that it was purchasing the cellular IoT company for $31 per share in an all-cash transaction valued at around $1.2 billion.
Semtech said it will fund the transaction with cash on hand and $1.15 billion in debt financing from JP Morgan.
The deal is expected to close later this year pending approval of Sierra Wireless and Semtech shareholders and certain regulatory bodies including the Supreme Court of British Columbia.
Semtech said that the deal will double the company's annual revenue and add more than $100 million of high-margin cloud services recurring revenues. It will also expand Semtech's IoT serviceable available market (SAM) by approximately 10x to $10 billion by 2027.
Semtech anticipates realising operational efficiencies within 12-18 months of closing.
During a call to announce the deal, Semtech President and CEO Mohan Maheswaran said that the first priority of the merged company will be to integrate LoRa wireless modulation technology into Sierra Wireless' cellular modules that use technologies such as NB-IoT and LTE-M and also combine the two companies' cloud services platforms. LoRaWAN networks use the LoRa modulation technology.
Maheswaran said that customers have been telling Semtech that they wanted a solution that combines cellular IoT technology with LoRa and many LoRaWAN customers already use cellular networks to backhaul the data traffic that is being transmitted over their LoRa sensors. "Cellular is not going away and it is complementary to LoRaWAN networks so it makes sense to bring them together," Maheswaran said.
He added that by combining the two companies' products, customers will have access to an IoT cloud platform that will handle multiple tasks including device management, network management and security. He envisions scenarios where customers will use LoRaWAN networks for low power, long-range communications and then use a cellular IoT network when they need low latency, high-bandwidth communications. "We have done a good job with LoRaWAN networks but having the advantage of a cellular network to connect too is important for IoT simplification and for the acceleration of IoT," he said.
Maheswaran said that there are use cases where customers need the type of network coverage that cellular networks can provide and where LoRa sensors aren't able to provide the bandwidth needed for these applications. "As IoT evolves there are many use cases that will use a multi-radio approach and that means we will see a plethora of different use cases emerge," he said.
On the cloud side, Maheswaran said that by combining Semtech's LoRa cloud platform with Sierra's cloud platform, customers will more easily be able to move data from the LoRaWAN network to the cellular network, making it possible for them to take advantage of both technologies.  "We believe we can combine the two platforms and it will become a nice platform for cloud services that can offer everything from provisioning to security to device management."
Maheswaran praised Sierra's strong engineering team and noted that the company has more than 400 wireless patents. However, when asked whether Semtech will retain any members of the Sierra Wireless team, Maheswaran said it was too soon for him to comment on staffing. He said Semtech will evaluate Sierra strategically over the next few months and make those decisions.