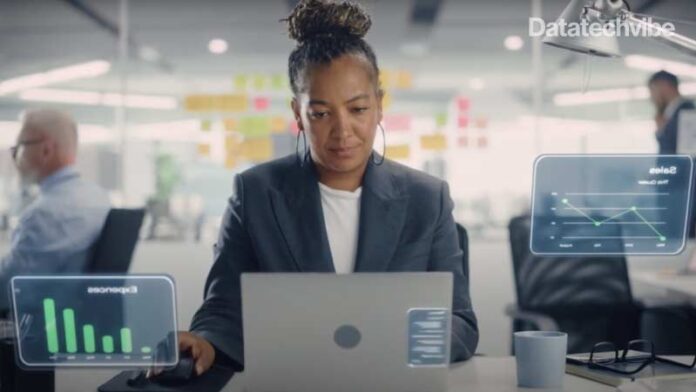 The end-to-end AI accelerator platform is equipped to accelerate data migrations and leverages AI/ML analytics to unlock the power of customer data
Tredence, the Data Science and AI Solutions company, announced the launch of ATOM.AI, an intelligently engineered platform that leverages AI to accelerate data and analytics modernisation. Tredence announced the launch of ATOM.AI for retailers and consumer goods companies at NRF, the leading retail industry show hosted by the National Retail Federation.
ATOM.AI helps industries transform data into winning outcomes by reducing the time to value by 50%. The platform achieves this through its advanced AI/ML capabilities, pre-built feature store, technical notebooks, deep data sets and third-party integrations.
"Retailers are sitting on mountains of data, but most are struggling with data stuck in legacy siloes and insights that can't keep up with double-digit inflation. Tredence drives data strategies and AI-based decisions for 6 of the top 10 world's largest retailers, powering $1 trillion in revenue," said Morgan Seybert, Chief Business Officer of Retail, Tredence. "We are thrilled to announce the launch of ATOM.AI, an end-to-end ecosystem of AI accelerators designed to solve the hairiest data engineering and data science challenges for retailers and help them unlock the power of their data."
"CPG business leaders are yearning to achieve precision at scale through AI, but creating fit-for-purpose solutions in the face of insufficient granular data and skyrocketing cloud costs is a challenge," said Sagar Balan, Chief Business Officer, CPG, Tredence. "Tredence's deep expertise in tackling those problems for 6 of the top 10 CPGs is baked into ATOM.AI, driving precision innovation at speed and scale. Enriched harmonised data coupled with pre-built AI solutions in Revenue Growth Management (RGM), Route-to-Market (RTM), supply chain, shopper analytics and sustainability is what our customers are signing up for, expediting their time to value by 50%."
"Enterprises across all industries are examining ways to embed AI into their core business processes. However, only 53% of AI projects make it from prototype to production," said Soumendra Mohanty, Chief Strategy Officer, Tredence. "In contrast to the previous technology transformations, AI is vastly different. We are dealing with a nonlinear condition here. ATOM.AI equips companies to put AI at the centre of their transformation strategy while also delivering on our last-mile AI mission. With ATOM.AI, Tredence places a heavy emphasis on ROI."
At NRF, Tredence will introduce ATOM.AI, which powers the development and deployment of retail and CPG-centric AI applications 50% faster and is built on the Databricks Lakehouse platform.
"The pairing of Tredence's industry and deep data science expertise with Databricks' Lakehouse data platform provides a compelling proposition for Retail and CPG companies looking to invest in data and artificial intelligence," said Rob Saker, VP of Retail & Manufacturing at Databricks. "Our partnership has already created industry-specific data and AI accelerators that deliver results in weeks rather than years. With ATOM.AI, I'm very excited as Tredence is taking this to the next level. It simplifies the deployment of solutions for retailers and takes full advantage of the power of Databricks in an end-to-end retail data platform. This is going to decrease risk and rapidly accelerate time to value for customers."
Powered by leading hyperscalers and data and AI platforms, ATOM.AI has five modules designed to drive efficiency during each AI solution development and deployment phase.
Data Works – to harmonise internal and external data and build a comprehensive feature store
Algo Works – to develop ML models faster and improve algorithm performance
UI/UX Works – to fast-track application design with pre-built UI/UX templates
Solution Works – to develop pre-built AI/ML solutions for industries at scale
Automation Works – to integrate, orchestrate, provision, deploy and scale AI.
Last month, Tredence announced its Series B funding round of $175 million from Advent International. The fresh capital will help Tredence strengthen its vertical and domain expertise, IP and accelerator repository, channel partner development and operational excellence.