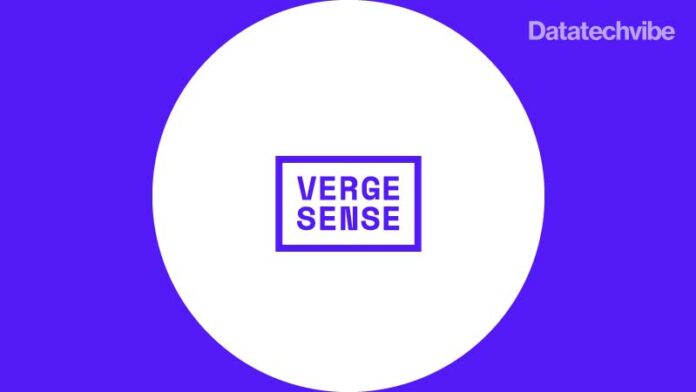 VergeSense has built upon its foundation of industry-leading occupancy sensors to introduce the world's first and only Occupancy Intelligence Platform. Customers now benefit from two complementary solutions: Occupancy Intelligence for Portfolio Optimisation and Occupancy Intelligence for Space Optimisation, each allowing customers to confidently optimise their real estate portfolios and top-tier workplaces in a reality where occupancy is increasingly inconsistent and unpredictable.
Over 160 customers use VergeSense in 43 countries across 67 million sqft. The company's customer roster grew 30% in 2022 as enterprises continue to demand a true understanding for how their portfolios and spaces are actually being used. Occupancy intelligence™ is crucial to make fact-based decisions that reduce portfolio cost and improve employee experience without ever needing to compromise between the two.
The new Occupancy Intelligence Platform provides two separate but unified solutions:
Occupancy Intelligence for Portfolio Optimisation
Real estate leaders can reduce costs by making data-driven decisions on where they need more office space and where they need less.

Employees benefit from a right-sized office where they can connect with colleagues and enjoy the space.

This solution costs the same as badge and WiFi and is up to 2X more accurate.
Occupancy Intelligence for Space Optimisation 
Workplace and facilities leaders can improve employee experience while reducing costs. The solution leverages VergeSense AI to generate insights from real-time occupancy data to improve space planning, design, cleaning, and availability.

It's the only solution to provide insight on passive occupancy, which makes up to 50% of space use.

This solution is also the only to provide both wired and wireless sensor options so companies can optimise both new or existing spaces.



Customers see notable ROI when leveraging the VergeSense Occupancy Intelligence Platform:
"VergeSense allowed us to understand which spaces best support the way our employees work," shared VergeSense customer Andrea Diieso, Director of Workplace Experience, Rapid7. "Applying what we learned from space usage data enabled us to adjust our design plans to reflect our teams' needs, and the data drove us towards flexible furniture solutions that would allow us to continue to iterate our workplaces."
VergeSense also partners with leading workplace and technology leaders to provide customers with impactful integrations and solutions that leverage the power of occupancy intelligence. Partners include JLL, Steelcase, CBRE, Eptura, Infogrid, Metrikus, Schneider Electric, Planon, FM:Systems, Spacewell, Mapiq, Cushman & Wakefield, Inpixon, ServiceNow, Waldner's, Newmark, and more.
 All solutions are powered by enterprise-grade security and privacy standards. VergeSense is also SOC2 Type II and ISO 27001 certified, as well as GDPR compliant.