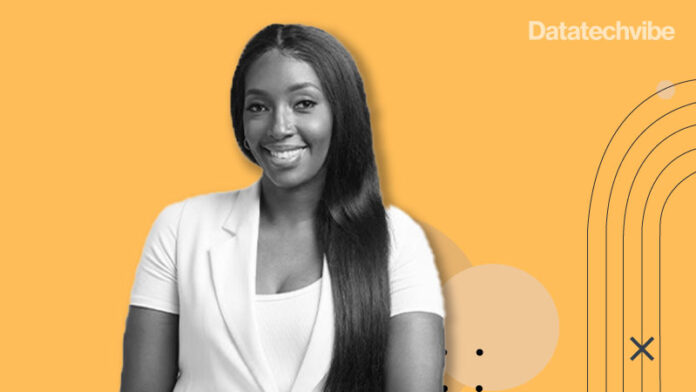 Esther Munyi – Chief Data & Analytics Officer at Sasfin Bank, talks about how to leverage data and analytics to make informed decisions and understand customer behaviour to ensure digital transformation success. 
Knowledge is power, and there is no limit to how much information, learning, and education one can acquire. Data skills are a hot commodity at the moment; it is important to stay up-to-date with current and emerging technologies, trends, and market changes, says Esther Munyi.
Ahead of her session at Velocity – Data and Analytics Summit – taking place in South Africa on March 07-08, 2023, Munyi spoke about how data and analytics play a key role in digital transformation.
How can data and analytics help measure the success of enterprise-wide digital transformation?
There is no one-size-fits-all approach or solution to successfully becoming a digitally transformed organisation; this is because markets are constantly changing, and there are always new emergent technologies offering organisations potential options. Data and analytics can be a key enabler in ensuring that organisations make informed decisions about the direction to take.
In the digital era, consumers are leaving digital trails all the time. This trail of data can be studied to understand consumer behaviours and sentiments better and to determine if digital offerings are meeting their ever-changing needs. This can also create a competitive advantage, as it can ensure that businesses are always ahead of the curve by addressing potential customer dissatisfaction and improving the customer experience.
Data can also help organisations identify business processes that are time-consuming, resource-intensive, or inefficient. These processes can be automated to allow businesses to focus on more important and impactful tasks.
What are the key considerations when building solutions for your technology stack?
It is essential to be able to articulate the potential return on investment and comprehend how the solution will address a business need or problem. Specialised knowledge and skills are necessary to build and maintain the solutions needing technical proficiency. Quickly changing markets necessitate solutions that can adapt, scale, and are compatible with modern architectures. Moreover, operating costs to maintain and upgrade the solutions should be taken into consideration.
How do you use data and analytics for controls to manage investment risks?
The Sasfin Enterprise Risk Team, headed by Rumbidzai Mathema, CFA, uses quantitative analysis, statistical, and structural models to anticipate the performance of investments and mitigate any risk exposures the business may face. They take into consideration both internal and external factors, such as economic changes, political volatility, consumer/market behaviours, and other data sources. Additionally, through statistical analysis, such as regression and trend analysis, Sasfin is able to apply historical relationships to infer the forward-looking performance of the investment portfolio and anticipate any adverse impacts on the portfolio from economic movements.
How can technology leaders in the BFSI industry ensure data compliance in an evolving landscape of privacy laws?
Establishing a formal, sound, and robust data governance office/capability that will provide oversight to ensure the organisation complies with laws, regulations, and standards around its data and data privacy is essential. According to a 2019 survey by Edelman Trust Barometer, consumers trust technology firms more than banks. To mitigate this risk, it could be beneficial for banks to partner with FinTechs to share the risks associated with data compliance. Regulators are often perceived as a hindrance, but I tend to disagree. They are proactively and reactively trying to ensure that organisations comply with regulations and keep key BFSI firms accountable for how they use, store, safeguard, and retain their customers' data.
Tell us about how Sasfin is building capabilities within businesses to leverage data more deeply to improve its revenue opportunities.
Sasfin has realised that data and analytics must be an integral part of its business strategy for growth. The board and executive members have been instrumental in driving this success and progress in the company's data and analytics maturity. With this in mind, Sasfin is striving to adhere to the following principles around data and analytics:

Data is at the heart of a better client experience.

Data is utilised as a strategic asset to realise value.

Data is used to optimise operational costs and reduce risk.

Adopt a data-driven mindset to improve the employee experience and improve the organisation's information trading.
How can professionals increase their data skills to add relevance to their roles?
Knowledge is power, and there is no limit to how much information, learning, and education one can acquire. Data skills are in high demand and are a hot commodity at the moment; it is important to stay up-to-date with current and emerging technologies, trends, and market changes. Meta-skills such as problem-solving, critical thinking, attention to detail, and the ability to tell a data story are also beneficial. On the technical side, SQL skills, data visualisation knowledge, and an understanding of data privacy and security regulations can never go wrong.