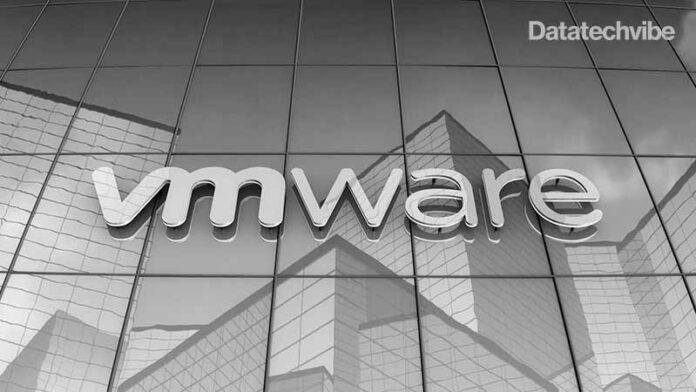 The new software enables cloud-based management and access to cloud services, but requires subscription-based pricing
VMware announced that it has integrated cloud services to new versions of its on-premises vSphere server virtualisation and vSAN storage virtualisation software, allowing enterprises to manage their virtualised workloads on-premises centrally and in the public cloud through a single, cloud-based interface.
The new products, called vSphere+ and vSAN+, will not only speed deployment and simplify management across a hybrid, multi-cloud environment, but they will enable IT administrators with in-house data centres to quickly add new cloud services, such as disaster recovery, and add additional compute and storage capacity in the cloud when needed, said VMware.
"It is important to offer cloud-like benefits and bring cloud services to on-premises workloads. This has been one of the major asks we constantly hear from our customers," said Weiguo He, Senior Director of Product Marketing, VMware.
The new vSphere+ and vSAN+ products come with cloud-like pricing. Customers will have to switch to a consumption-based subscription model, He said.
The company initially announced the product strategy, called Project Arctic, during last October's VMworld conference. It's part of the company's broader initiative to provide enterprises with a complete, integrated set of software and cloud services they need to go multi-cloud, from public and private clouds to the edge. The new solutions are a big change to how VMware has developed software in the past and how it charges for software, but offering cloud-based, subscription-based applications is the trend in the software business.
The company said that the new products – vSphere+ and vSAN+ – will be available by the end of the current quarter, which ends July 29. The company will provide more precise details on subscription-based pricing when the products are released. In a typical enterprise, customers will have many vSphere and vSAN deployments distributed across multiple on-premises locations. Through a new vSphere+ and vSAN+ subscription, enterprises will install a cloud gateway at each on-premises site, which will connect to their in-house vCenter management consoles. Once deployed, customers gain centralised management of the virtualised workloads through the VMware Cloud Console. They can access add-on cloud services, such as VMware Cloud Disaster Recovery, an on-demand ransomware and disaster recovery service.
During the entire process, there are no disruptions to the hosts and workloads on-premises, he said. The company said that organisations can also take advantage of cloud-connected services without changing their existing applications or hardware.
The new vSphere+ subscription includes VMware vCenter instances, VMware ESXi hosts, Tanzu Standard Runtime, and Tanzu Mission Control Essentials for running and managing containerised apps using Kubernetes the company said. Additional add-on cloud services accessible via the VMware Cloud Console are under development, the company added. One feature under development is capacity planning, which will allow enterprises to scale compute and storage resources into VMware Cloud on-demand in the future.