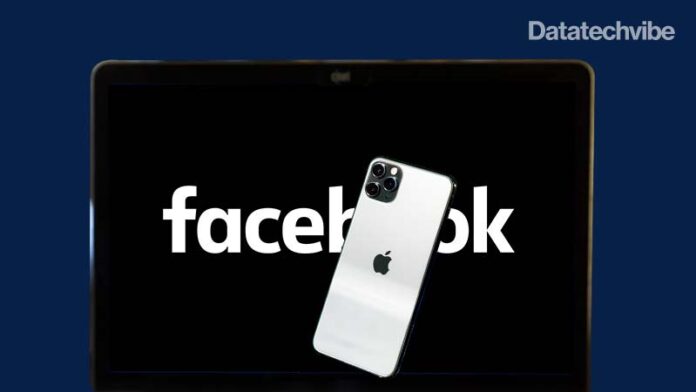 The relations between the top guns at Cupertino and Menlo Park in the Silicon Valley have always been frosty. As Facebook gets ready to make changes to its advertising tools after tech giant Apple rolled out iOS 14.5, with it the hotly debated App Tracking Transparency, we take a look at the fight between the tech giants over the advertisement apps-tracking row and what it means for the businesses. 
What is the fuss about?
The App Tracking Transparency system that Apple has rolled out along with the iOS 14.5 update will limit digital advertisers from tracking iPhone users for their data. Apple has given billions of users the power to say no to having their data collected by many apps installed on an average users' mobile phone.  
iPhone users from hereon will receive pop-up notification in some apps seeking their permission to collect data. Apple believes that these apps collect data that can be used to track users' browsing habits across third-party apps and websites. This means app developers will now have to ask for permission from users to use this feature to track user behaviour. The current customer sentiment indicates an overwhelming majority of users denying that permission to apps. Not surprising that marketers are losing sleep over this. 
Why is Apple doing this?
iPhone users worldwide swear by Apple's security. Apple has marketed itself as a company that values individuals and privacy. Apple's revenue comes from selling devices, Apple stores and in-app purchases. Customer data for marketing purposes isn't their top priority, unlike Facebook. When the Cambridge Analytica scandal came to the fore, Apple CEO Tim Cook, in a thinly-veiled reference to Facebook, said, "If a business is built on misleading users, on data exploitation, on choices that are no choices at all, it does not deserve our praise. It deserves reform."
Apple's stand for user privacy became a talking point after its Safari browser banished third-party cookies. Soon afterwards, Google Chrome followed suit. Apple already asks app developers in the iStore to specify what data they collect. Apple has said that it wants users to control the amount of data whether or not apps with third-party affiliations share their data. What is shared, by how much is left to the user to decide – whether an app shares their data or not is for the users to take.
Also Read: Dark Data, A Gold Mine?
Facebook, irked marketers, advertisers, and app developers who collect and sell customer data to third parties believe that if many iPhone users opt out of tracking, it will make advertising less effective. 
Facebook has been vocal against Apple's decision and has warned that Apple's decision to continue with App Tracking Transparency will result in millions of small businesses getting hit with major revenue losses. Hitting out at Apple, Dan Levy, VP Ads and Business Products of Facebook said, 'We disagree with Apple's approach, but will be showing their prompt to ensure stability for the businesses and people who use our services. Apple's new prompt suggests there is a trade-off between personalised advertising and privacy; when in fact, we can and do provide both. The Apple prompt also provides no context about the benefits of personalised ads.'
Facebook has also called Apple "hypocritical" because it will force businesses to turn to subscriptions and other in-app payments for revenue, from which Apple allegedly takes a cut.
After the offensive, Facebook agreed to make changes to its advertising tools to comply with Apple's privacy update. Facebook said the changes on its ad tools would limit how target audiences can be selected and how the success of an ad campaign is measured. The Menlo Park-based enterprise said it is investing in privacy-enhancing technologies to minimise the amount of data collected from users.
What is at stake for advertisers?
Marketers have for long gathered data from tracking and collecting people's information when they're online. This information, largely third-party data, has been used by marketers to target customers. With the GDPR getting re-established in 2018 with more power to uphold data privacy and security, marketers are a worried lot. The GDPR can set heavy fines up to $24 million, and affected parties can also receive compensation.  
Add to it the death of the third-party cookie has resulted in a shrinking pool of user data that can lower sales for brands and lower ad revenue for mobile apps and publishers.
However, these developments have not come as a shock to advertisers. They were prepared but not ready to witness the changes. 
How does this affect the end consumer?
For the customer, Apple's move is being hailed.  It gives more power and value to "consent". Customers realise the power they wield over advertisers and marketers. Coupled with prevailing privacy laws and guidelines, customers today are conscious and educated about what information means, and now they are in control of whom they choose to empower with data.