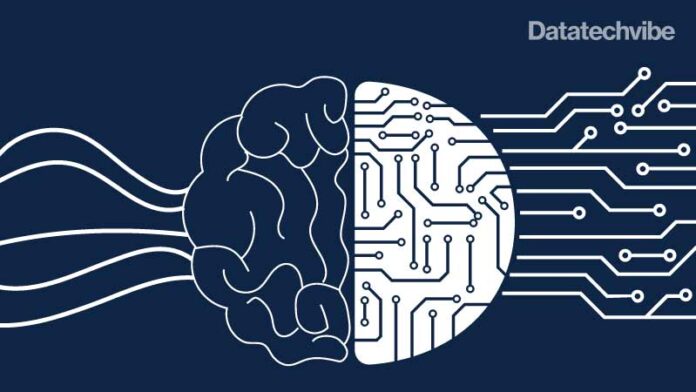 The covid-19 pandemic demonstrated the critical role of technology in helping businesses and citizens adapt. Digital infrastructure allowed entire economies and societies to transition to the cloud with ease and speed that would not have been possible in previous decades. However, organisational outcomes were shaped by pre-pandemic decisions and investments — and COVID-19 itself changed digital and business priorities.
Microsoft commissioned The Economist Intelligence Unit to conduct an independent study across eight industries about the lasting changes brought about by pandemic-driven waves of digital transformation. The study examined a cross-section of 800 senior business executives and senior-level government employees, spanning eight sectors and 15 economies. The research reveals digital preparedness and resilience are key to transformation.
"Every company is a digital company in the post-pandemic era, and the past year has fundamentally changed the way businesses must evolve in the new normal," said Ihsan Anabtawi,  Chief Operating and Marketing Officer, Microsoft UAE. "The research with EIU unveils an in-depth analysis on how the relationships between technology, businesses and individuals have evolved. This means we will have to invest in people and their capacity in creating new solutions that meet the challenges of a rapidly changing economy."
Overwhelmingly, business leaders cited digital preparedness as key to their ability to adapt. The report, The Transformation Imperative unlock insights from the past year and focus on the way forward. The study looked specifically at supply chains, remote work, predictive analytics, decision-making, and employee safety and well-being.
Here is what we learned from the report about how the digital transformation impacted financial, healthcare and manufacturing industries;
Also Read: AI and Digital Transformation in 2021
Financial Services: Opening Up Services to Previously Underserved Communities 
Financial Services was best-prepared to support resilience measures during the pandemic, mostly because they have been adopters of technology to reinforce systems. The sector still faces technological challenges: keeping up with the pace of change and integrating new technology into legacy systems. 
Respondents believe digital transformation could help open up services to communities and markets that have previously been underserved. Digital channels and mobile payments, after all, make banking more accessible to a far wider range of people, regardless of how far they live from a bricks-and-mortar bank. In second place comes skill-building, a necessity for a sector that will require a more data-savvy workforce to build and manage new services, analyse data and remotely guide customers through the process of digital transactions.
Healthcare: Prioritising Employee Engagement and Security for Health Records  
Technology advances have helped cut costs and boost staff productivity in clinics and hospitals and keep non-urgent patients under remote monitoring at home while improving overall care and outcomes. Meanwhile, life sciences companies have used digital technologies to monitor and track the pandemic's spread and formulate pharmaceutical responses to it. Other advances include electronic health records systems, connected health equipment, wearable devices for patient monitoring, virtual healthcare or telehealth, and online pharmacies.
The sector reported only average levels of preparedness in monitoring employee safety and was less prepared than other sectors in areas such as making supply-chain/procurement adjustments (as demonstrated via shortages of personal protective equipment), remote work and collaboration, and modelling how the pandemic might play out across assets and workforces. 
Opportunities for the sector to improve its performance on various preparedness factors, given its place at the epicentre of pandemic response.
Healthcare comes second only to manufacturing—another industry in which many workers simply cannot work from home—in its prioritisation of employee engagement technology. 
They are also far more likely than respondents from other sectors to view increased cyber-security threats as a likely consequence of remote work and collaboration (45 per cent versus a survey average of 34 per cent). This may result from recent Ransomware attacks on hospitals around the world, combined with ongoing and justified concerns for the security of sensitive patient health records.
Also Read: How AI Is Transforming Healthcare Industry
Manufacturing:  Up-skilling workforce, techniques that are smarter and more sustainable
Operational efficiency has been the primary driver of digital transformation in manufacturing, which saw the biggest shift toward using technology for employee engagement during COVID-19. The key goals of this industry are to reduce the cost and waste associated with the use of materials and energy, streamline supply chains, comply with higher standards of regulatory oversight, and meet the new expectations of customers, investors and local communities.
Smart manufacturing, characterised by the use of sensors in machinery and vehicles and the analysis of the data they produce, is inextricably linked to this search for leaner, less wasteful processes that are more flexible in response to trends in supply and demand.
Respondents from the manufacturing sector cite "improving operational efficiency" as the top focus of their digital transformation strategies over the last 12 months, selecting this at a much higher rate than other sectors (56 per cent versus a survey average of 40 per cent).
Manufacturing respondents reported below survey-average levels of preparedness on every measure except those directly linked to factory-floor operations—namely, real-time decision making and monitoring employee safety. That said, manufacturing respondents are most likely to say the pandemic has made securing a digital transformation budget easier than previously.
Respondents are also optimistic that funding will continue. Budgetary constraints are expected to drop dramatically down the list of barriers to digital transformation in manufacturing over the next three years— the biggest drop across industries.
The digital transformation of manufacturing to be smarter and more sustainable will require more workers to have digital skills, programme machines and robots to perform tasks, and analyse data to inform decision-making. At the same time, the globalised nature of manufacturing means that those skills will need to be built over wide geographic areas. At the same time, respondents are also conscious of the role of digital transformation in terms of their industry's environmental impact. Manufacturing is second-most likely—after the closely related automotive field—to cite climate change as an area of opportunity for positive societal impact (29 per cent). This is likely to be linked to the industry-wide goal of building more sustainable processes and practices.
However, in terms of skill-building, the sector currently participates in digital skills initiatives at well below survey-average rates in all areas apart from apprenticeships. Working more closely with universities and governments would be a good place to build the digital skills needed to support smarter manufacturing in the future.