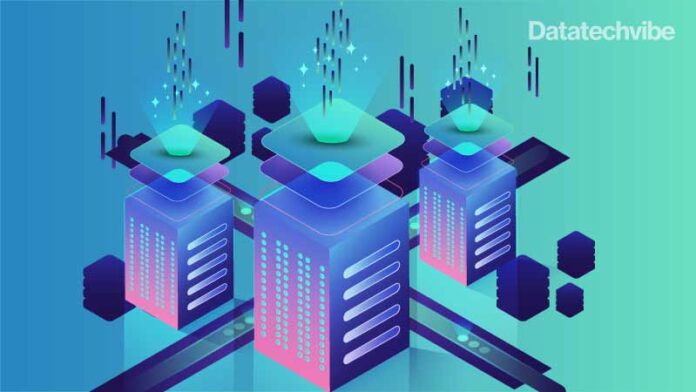 Today, as businesses are inundated with data, everybody has to roll up their sleeves, make sense of the data, and speed up decision-making to achieve a stunning business result. This can only happen with data democratisation. Everyone has access to data, empowering business analysts and business intelligence professionals with data insights so they don't have to rely on data scientists.
Since current data-sharing arrangements in most of the organisation are akin to a form of data feudalism where data is managed by data scientists and data professionals, there's an increasing realisation to enable non-technical workers to develop skills and use self-service analytics, including visualisation, reporting, and Business Intelligence (BI) tools, to work with data.
However, the data insights delivered by non-technical employees may be less accurate. First, due to their lack of data knowledge, and second, difficulty finding relevant data may hamper the data set's integrity. To solve these challenges, an organisation needs to develop and execute a data governance strategy to allow access to the right set of employees and create a comprehensive data catalogue to help in further collaborative work.

A complete reimagining of enterprise data systems and architecture is required. A robust Enterprise Data Management strategy enables data democratisation by breaking down data silos, creating a single enterprise destination for high-quality, secure, trusted data, balancing access and control, unifying data from disparate sources into common enterprise data models, promoting a data-centric culture.
No organisation can become truly data-driven without data democratisation, and many are following this all-pervasive philosophy across every aspect of their business.
Take, for instance, Airbnb, one of the most data-driven companies in the world. It trained thousands of employees to become citizen data scientists. It built its own Data University tasked with ensuring Airbnb employees were equipped with the skills necessary to analyse the data independently. Airbnb's original motivation for educating their teams was to give a "voice" to their customers through data. From product analytics or accessible datasets of customer actions, Airbnb enabled data-driven decision-making across the company. In just the first six months the program was in operation, weekly active users on its analytic systems increased by 66 per cent.
Popsugar started its journey to democratisation by shifting the architecture of its organisation, bringing analysts and content strategists together in a content studio. Analysts delivered insights instantly to the brand strategy team, the strategists then started developing new content based on these insights. Using democratised analytics tools — including customisable data dashboards that made the correct data available to the right people at the right time — the teams created a continuous flow of social media content, native advertising videos, and events. 
As data democratisation is the direction many top organisations are taking because of the incredible amount of data created, there have been tech innovations that help make sense of the data for non-technical people. 
Also Read: Adding AI to Supply ChAIn
Tools and technology
Organisations provide Business Intelligence (BI) solutions to accelerate democratisation by changing how people access, use, manage, store and share business data. BI vendors like Microsoft are designing solutions for non-technical users, supported on any web browser and accessed on any mobile device. 
The main objective of most of the BI tools is to allow non-technical workers to customise, analyse and visualise their data with easy-to-use tools and innovative technology.
Users can gain access to their visual data sources in minutes, and no technical or analyst support is needed. Further, data analytics tools allow users to keep tabs on their business by bringing all their data together while monitoring it all in a single pane. For instance, Microsoft Live Power BI dashboards show visualisations and KPI's from data that lives on-premise and in the cloud. Users can upload data from anywhere, whether an Excel file or a specifically designed Power BI report. The solution was developed for non-technical professionals to help supply more people with insight into what is going on in their company. 
Although traditional visual programming-based platforms such as SAS and Alteryx do not require coding skills, of late, machine learning automation tools such as DataRobot have recently become popular in data democratisation.
Smart data preparation platforms such as Trifacta, intelligent data pipelining tools, provide an interactive environment for data processing and warehousing, simplifying the master data management process.
Also Read: Is AI Disrupting BI?
Some tools automate the entire end-to-end data science process, including machine learning and feature engineering, to democratise data science.
Although a pivotal step towards establishing a data-centric enterprise requires a comprehensive cultural transformation and reskilling of talent to ensure data literacy, it also necessitates user-friendly self-service analytics dashboards.
Dashboards and Data visualisation: It retrieves and manipulates data without knowing the technical details about it. This helps avoid the issue of needing to clean up inconsistencies in data or different file formats. 
Data dashboards provide a centralised, interactive means of monitoring, measuring, analysing, and extracting relevant business insights from different datasets in critical areas while displaying information in an interactive, intuitive, and visual way. 
Dashboards use data visualisation techniques to communicate data-driven insights. 
Dashboards and data visualisation solutions are the primary tools used to convert raw data into actionable insights making them indispensable to data democratisation efforts. 
AI automation: Automating tasks not only make self-service analytics easier to use but more powerful as well. Predictive and prescriptive analytics leverage machine learning algorithms to analyse historical data and formulate outputs. AI-powered text mining tools such as Natural Language Processing help analytics systems understand and work with unstructured data contained in documents, transcripts and other written documents. And the list goes on.
Data federation: This software uses metadata to aggregate data from various sources into a virtual database.
Cloud storage: One way organisations avoid data silos is by using cloud storage as a central location to store data. Database management security features encrypt or mask data to heighten security.
Also Read: Let Augmented Analytics Do Your Heavy Lifting 
Data Warehouses and Data Lakes
Data warehouse pulls together data from many different sources within an organisation for reporting, analysis and decision making. Modern data warehouses also structure data to ensure its analytical readiness. Data lakes are similar to data warehouses in that they can store vast amounts of unstructured, disparate data left in its native format. Many data lakes leverage object storage and open formats to allow multiple applications to access and action data at once. 
Now, organisations are increasingly opting to use both as the two technologies complement each other quite well. While the data lakes support newer, more experimental use cases such as streaming analytics and machine learning, data warehouses remain ideal for producing BI reports, dashboards and online analytical processing.
Self-service BI applications: These applications make it easier for non-technical users to interpret data analysis. We can now have a machine look at data and explain it to non-technical users.
Self-service analytics goes beyond simple BI reporting by enabling users to interact and engage with data on their own terms while protecting it against misuse. 
With these tools, marketing and business professionals are now granted inclusion into a space that was once only accepting data professionals, opening up critical data they couldn't access before. This is what data democratisation is all about.
It's not without a reason that there's widespread hope that data democratisation will revolutionise business decision-making by allowing employees at all levels to gain access to and insights from the data their organisations collect. 
Want to know more about topics like this from industry thought leaders? Velocity, the Data and Analytics Summit, will deliberate on how and why data-informed decisions are critical for organisations. This in-person summit is scheduled for the 14th and 15th of September 2021 in Dubai, UAE.