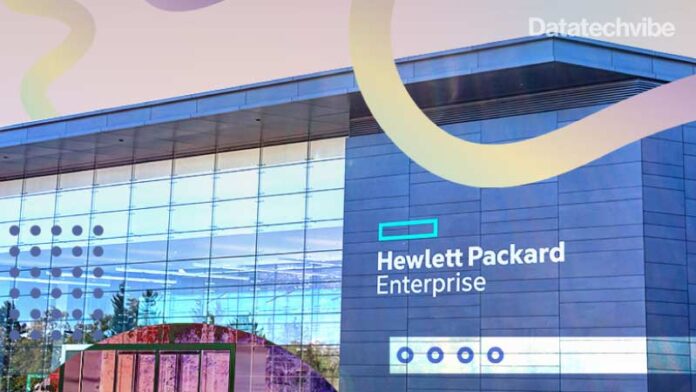 With an intent to strengthen its GreenLake platform and roll out innovative solutions, the IT giant is making strides towards incorporating AI and ML into its tech arsenal.
In April 2022, HPE announced the opening of a new Global Center of Excellence (CoE) for Artificial Intelligence (AI) and Data at its Spanish headquarters in Las Rozas, Madrid. The newly-developed CoE will create and execute AI use cases and data platforms for clients across banking, healthcare, logistics, manufacturing, and IT services. The American multinational company Hewlett Packard Enterprise (HPE) is widely known as a global edge-to-cloud company in the IT domain. It helps firms connect, protect, analyse and act on all their data and applications to accelerate their digital journey with the latest technological upgrades.
Texas-based HPE does sell storage, servers and networking, but what really outshines is HPE's GreenLake, the open and secure edge-to-cloud platform. "GreenLake should be synonymous to HPE," HPE CEO Antonio Neri said at Discover 2021, HPE's annual technology event.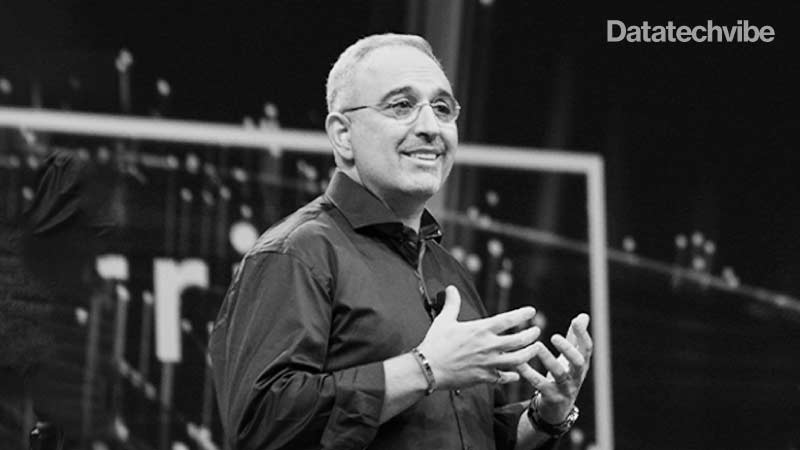 The company recently concluded its three-day HPE Discover 2022 event in June. Speakers including Neri, Tom Black, executive VP & GM of storage, and CSO Bobby Ford emphasised the company's focus on hyper-converged infrastructure, cloud storage and containers, and artificial intelligence. This was the first major conference for HPE since its $374 million acquisition of cloud data management and protection firm Zerto.
Soon after the announcement in 2014 that the Hewlett Packard (HP) company was going to split into two, Hewlett Packard Enterprise reinforced its focus on business hardware products such as servers and networking equipment, while HP Inc. focused on selling hardware such as printers, desktop PCs, and laptops. Although the roots of the brand can be traced back to 1939, when two electrical engineering graduates, namely Bill Hewlett and David Packard from Stanford University, formed the company in a garage, hence the name.
USP
HPE first revealed GreenLake at Discover 2018. A year later, Neri announced that the whole HPE portfolio would be available "as-a-Service" through this still-evolving consumption-based model by the end of 2022. Come 2022, the promise has been delivered. Throughout its sessions at Discover 2022, the company appears to have been solely focused on GreenLake as the delivery method for customised services like cloud-native, HPC, data analytics, and machine learning.
GreenLake enables businesses to adopt transformational technology more quickly and streamline operations by bringing the cloud experience to apps and data everywhere. For businesses' workloads, the platform provides infrastructure as a service that is on-site, fully managed, and pay-per-use at the edge, in colocations, and in their data centre. Further, the platform provides added capabilities, including:
MLOps service powered by HPE Ezmeral: By bringing DevOps agility to the machine learning lifecycle, the GreenLake platform for MLOps speeds up data science workflows and enables data scientists to shorten the time to value of ML projects.
End-to-end solution for Big Data: Many businesses invest a lot of time, money, and IT personnel into setting up, running, and maintaining their Hadoop clusters. The HPE GreenLake edge-to-cloud platform provides a complete end-to-end solution for big data that comprises hardware, software, and services. In addition, it supports both symmetrical and asymmetrical settings.
Storage services for AI and Analytics with Qumulo: Organisations struggle to find the best ways to exploit the exponentially increasing amounts of unstructured data to generate new sources of revenue. With Qumulo's modern distributed file system running on HPE Apollo 4200 Gen10 servers and real-time analytics capabilities, storage administrators may easily monitor storage consumption and performance. By proactively managing existing needs and better anticipating future storage needs, organisations may take control of their spending and save total operational and capital expenditures.
Evolution of tech stack
The IT giant has sped up its efforts to enhance its tech stack to cater to the demands of its customers. HPE is trying to solidify its position with both in-house rollout and acquisitions. Last year, the company made two acquisitions – Determined AI, the San Francisco-based startup, and Zetro.
HPE integrates Determined AI's peculiar software solution with its industry-leading AI and high-performance computing (HPC) offerings to enable ML engineers to implement and train ML models quickly. This helps deliver granular insights from their datasets in almost every industry and minimises the time for training.
Similarly, after the acquisition of Zetro, the company decided to provide Zetro's cloud data management and protection software both as a standalone service and through its GreenLake platform and the Data Services Cloud Console. The addition of Zetro provides disaster recovery, backup, and data mobility capabilities in a single, simple cloud data management and protection software solution that spans on-premises, hybrid, and even multi-cloud environments.
In April 2022, the IT giant introduced Swarm Learning, an AI solution that shares and unifies AI model learnings without compromising data privacy. AI model training takes place on a centralised dataset, which is costly and constrained due to data privacy rules. It is problematic to share data externally as the practise goes against data governance rules. With HPE's Swarm Learning sitting at the cusp of machine learning and blockchain, enterprises can use decentralised data at its source to develop ML models that learn fairly while maintaining data governance and privacy. Additionally, it improves the dataset size for the training of ML models.
Current leadership
Antonio Neri, the current President and Chief Executive Officer of Hewlett Packard Enterprise, graduated from ENET in Argentina and attended the Universidad Tecnólgica Nacional. At HPE, he is responsible for developing and delivering enterprise technology solutions and services. During his 20-plus years at HP and HPE, Neri has held numerous leadership positions and had also led HP's Technology Services business providing technology support and consulting services for HP's products and solutions.
Some other leaders include Mark Bakker, Executive VP & GM, Global Operations; Justin Hotard, Executive VP & GM, High-Performance Computing & Artificial Intelligence; and Fidelma Russo as the Chief Technology Officer.
Hewlett Packard Enterprise's total number of employees in 2021 stood at 60,400, a 1.68 per cent increase from 2020.
What's next
Recently, Disability:IN and the American Association of People with Disabilities awarded HPE a top score on the Disability Equality Index (DEI) for the seventh consecutive year.
With growing concerns around maintaining a balance between excessive digitisation and environmental sustainability, this year, in June, Monica Batchelder stepped into the role of Chief Sustainability Officer at HPE. She directs a global team that sets the company's Environmental, Social, and Governance (ESG) vision, strategy, and implementation plan. This includes guiding the development and management of strategic programs and collaborating with senior leaders across the organisation and the Board to ensure the integration of ESG into the company's business strategy.
However, with Project Apex, HPE's main competitor Dell hopes to eat its consumption-based lunch. This private cloud solution, made available through the company's flagship Cloud Console, gives users a scalable approach to developing their cloud without adding an additional layer to the VMware Cloud Foundation (VCF) software stack.
Hence, it would be interesting to keep a tab on how HPE continues its journey, innovating over time to stay competitive and fulfilling its sustainability promises in the coming years.
If you liked reading this, you might like our other stories
Company Closeup: Oracle
Company Close-Up: Trend Micro Is On Trend