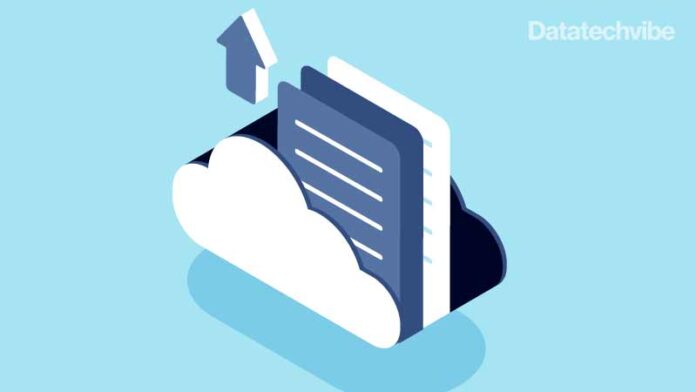 From BFSI and IT & telecommunications to energy and utilities verticals, businesses are adopting cloud computing services rapidly. Smart city initiatives in Saudi Arabia and the UAE also add to the demand for edge computing and data centres.
The cloud has the potential to unlock digital transformation in the Middle East now more than ever. Despite countless debates, causing arguments in IT departments, interest in cloud computing is continuing to increase, as many leading organisations, given the ambitions of the public sector and their drive for innovation, are moving elements of their IT into the cloud.
Countries in the Middle East are going through economic transformations, they are looking to improve their digital economies to innovate, while many are involved in a variety of smart city initiatives, such as Saudi Vision 2030, UAE Vision 2021, and Bahrain Vision 2030. And cloud technology is the critical enabler to the smart city initiatives to improve communication among cities, citizens, automobiles and electronic devices.
With a young and tech-savvy population, the region is one of the fastest-growing public cloud services markets as more and more companies move their data, applications, and servers to web-based cloud providers to lower costs and create efficiencies, and also due to scalability and disaster recovery. No wonder, the Middle East cloud applications market size is expected to grow to 4.5 billion by 2024, according to Research and Markets.
Cloud is playing a vital role in ensuring employees are kept in constant contact — working practices have been transformed as the cloud allows new and more efficient forms of collaboration. It has enabled companies to continue operating seamlessly throughout an unprecedented crisis of Covid-19 that could have easily brought business processes and productivity to a halt. The technology is no longer a "nice-to-have", but is a critical part of any organisation's infrastructure.
Apart from the ease of provisioning and remote management that the centre cloud offers, emerging technologies are more easily available and deployable with cloud, making it easier to implement innovative industry use cases. Even the new-age analytics available with cloud platforms seem to be attracting its adopters. 
In the Middle East, the Banking, Financial Services, and Insurance (BFSI), government, and energy and utilities verticals are shifting toward the adoption of cloud computing services rapidly.
Cloud computing has been especially beneficial for the banking sector that needs to store and manage customers' confidential information, such as credit card details, transaction details, and personal information. This data needs to be securely stored as losing such data might result in customer loss and may create a negative brand value in the market. The BFSI segment procured 16.1 per cent in terms of cloud computing market share in 2019, a growth attributable to the rising initiatives by the government to support data safety and integrity. The IT & telecommunications segment is likely to remain dominant in this year owing to the increasing usage of these services to manage and store vast amounts of data in the industry.
According to a survey done by Cisco, cloud traffic has been surging in the past few years, and will see even more activity in 2021, as the region is receiving investments for infrastructure by leading market players. 
Also Read: CIOs, Control Your Cloud Budget
The scaling-up aspect of cloud is particularly important with e-commerce, which is set for strong growth in the region, expected to reach $28.5 billion, according to a new research by Bain & Company and Google. Many are adopting public cloud for disaster recovery and storage, and exploring collaboration, CRM, and e-commerce as SaaS, as on-premise business applications shift towards SaaS.
Meanwhile, Dubai Airports uses Microsoft's Azure cloud service for the Wi-Fi it offers travellers. Microsoft launched data centers in Dubai and Abu Dhabi, expanding upon its existing investments in the Gulf and the wider Middle East region. By delivering the complete Microsoft cloud – Azure, Office 365, and Dynamics 365 – from data centers, the tech giant offers scalable, highly available, and resilient cloud services for organisations, while helping them meet their data residency, security, and compliance needs. 
Azure has a 16 per cent share of the global cloud infrastructure market, making Microsoft the second-biggest provider of cloud services after Amazon Web Services (AWS), according to research firm Canalys.
AWS, which is already seeing strong demand in the Middle East, has been catering to dozens of clients, including Careem, Emirates NBD, Fetchr, Opensooq, Dubai-based broadcaster MBC Group and Virgin Middle East.
The leading cloud provider launched an AWS Edge Network Location in Dubai, bringing Amazon CloudFront, Amazon Route 53, AWS Shield, and AWS WAF to the region, and recently opened three data centres in Manama, Bahrain. Bahrain's Information and eGovernment Authority is working with AWS to store data and provide computing power for its websites and applications.
With cloud fast becoming the preferred digital transformation platform for private companies, public sector organisations, and tech startups in Saudi Arabia, Oracle launched a cloud region in Saudi Arabia last year. Oracle plans to launch two cloud regions in the UAE and one more in Saudi Arabia.
There are small players as well. The cloud computing arm of Chinese e-commerce giant Alibaba opened its first regional data centre in Dubai in 2016, and expects upcoming data centres in Saudi Arabia and Qatar. Some of Alibaba's clients in the region include Khalifa University, Dubai Parks and Resorts, Arabic games developer Onemt and Mena Mobile. In 2018, Equinix announced a joint venture with Omani telco Omantel to develop a data centre in Muscat where carriers, content and cloud providers can house their IT infrastructure.
The Middle East data centre market revenue is expected to cross over $3.7 billion by 2025, according to ResearchAndMarkets. According to experts, the increased investment of 5G networks is fuelling the growth of internet users, thereby leading to the rapid growth of data centre investments. In 2019, Gulf Data Hub in Jeddah, Saudi Arabia, invested an estimated amount of around $60 million for the development of its facility.
Major players have been providing Cloud Enterprise Resource Management (ERM) solutions that efficiently help organisations, large enterprises and small and medium-sized enterprises (SMEs ), manage processes across functions, such as finance, marketing, sales, operations, and human resource. The major solution suppliers offer supporting services, such as integration and training, along with support and maintenance, for the smooth transition and implementation of cloud ERM solutions.
Cloud emerged as a winner across all sectors over the last year, basically since the start of the COVID-19 pandemic and the implementation of lockdowns. Experts say, migration and cloud spend will continue as customer confidence rises this year. Large projects that were postponed last year will resurface, while new use cases will expand the addressable market.
Also Read: Hybrid Cloud Offers Better Data Opportunities for Marketers
In 2020, an IDC survey that asked CIOs and business leaders in the Middle East to describe their general stance regarding the use of the cloud for new IT services found that around 44 per cent of the respondents identified "cloud also" as their strategy towards cloud adoption, while 21 per cent selected "cloud-first". With organisations adapting to new working practices, customer engagement, and business process and supply chain, the acceleration of digital transformation has elevated demand for cloud.
Technologies and concepts such as the internet of things and smart cities are growing ever closer to becoming the norm as organisations begin to realise that the cloud can do so much more than simply speed up or reduce the cost of their IT — it can totally transform it. 
The reality is the pandemic has highlighted the importance of cloud computing and, if business leaders had not been convinced of its benefits before, they are likely to be now.