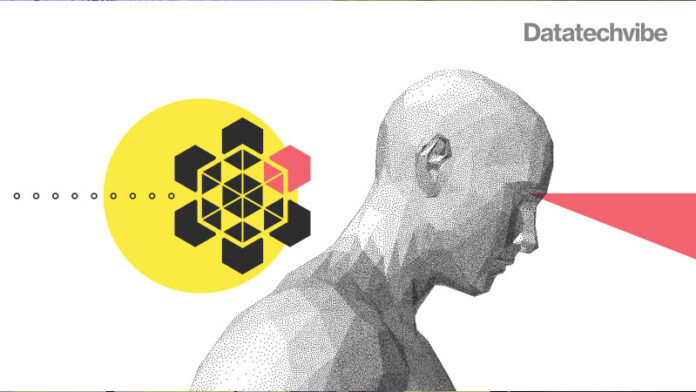 Change is the only constant and these certification programs can help you keep up with the times, upgrade your skills and invest in their professional development.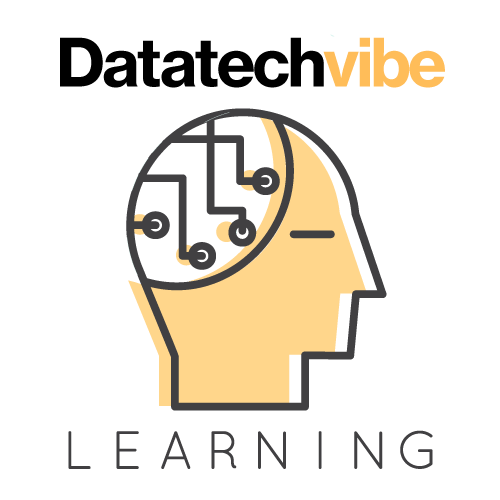 With the growing popularity of blockchain, impacting enterprise business imperatives as it expands into many industries, such as supply chain and online marketplaces, we have added some blockchain-related courses in the mix this month.
Apart from blockchain, there are advanced business analytics courses to help you and your team learn and grow.
Decentralised Finance (DeFi): The Future of Finance Specialisation
University: Duke University
Professor: Cam Harvey
DeFi and the Future of Finance is a four-course learning experience. DeFi, or Decentralised Finance, is a new technology whereby users interact as peers with algorithms or smart contracts rather than through traditional intermediaries such as banks, brokerages or insurance companies. It solves key problems in traditional finance such as lack of inclusion, inefficiency, opacity, centralised control and lack of interoperability.
Course Highlights
First course: DeFi Infrastructure, focuses on the historical evolution of decentralised finance and the problems that DeFi solves.
Second course: DeFi Primitives, deals with mechanics, supply and ownership, and loans and swaps.
Third course: DeFi Deep Dive, explores the leading protocols including MakerDAO, Compound, Aave, Uniswap and dYdX.
Fourth course: DeFi Risks and Opportunities, analyses the key risks including smart contract risk, governance risk, scaling as well as regulatory issues. The final part of the course sketches a vision of finance in the future including the winners and the losers.
Course Duration: Approximately four months
Fee: The entire course is for free, including a hands-on project(s).
When you finish every course and complete the hands-on project, you'll earn a certificate that you can share with prospective employers and your professional network.
The course is best for: Intermediate Level employees/candidates.
Certified Enterprise Blockchain Professional (CEBP)
Provided by: 101 Blockchains
CEBP course is specifically designed to guide through the various aspects of blockchain technologies and how they impact enterprise business imperatives. Participants will learn how to practically engage with enterprise executives and match their needs with pragmatic and immediately effective solutions.
Course Highlights:
Understand the core concepts of blockchain technology and its ecosystem.
Learn how to approach the blockchain implementation.
Focus on your transformation with up-to-date actionable tools.
Course Duration: 4 weeks
Fee: $399 for the entire course.
The course is best for:
Senior Leadership & Decision Makers
Product & Program Managers
Innovation Managers & Entrepreneurs
Advisors & Business Analysts
Advanced Business Analytics Program
University: Wharton Executive Education
Professors: Prasanna Tambe, Ron Berman, Kevin Werbach, Raghuram Iyengar
The Advanced Business Analytics Program (ABAP is designed with the needs of busy executives in mind. You will learn through online and interactive sessions, including fireside chats and guest lectures from leading researchers and global industry leaders. The flexible nature of the ABAP allows you to customise your learning journey for maximum career and business impact.
Course Highlights
Data Analytics and Executive Decision Making.
Descriptive Analytics for the Marketplace: The Data Pipeline
Effecting Change through Data: Prescriptive Analytics
Decision-Making Tools: Predictive Analytics and AI/ML
Beyond the Decision: Implications of AI for Business
Moving Forward: Analytics and Organisational Change
Outside of the core modules, you will be able to choose two areas of specialisation from multiple topical elective modules. These modules have been designed to help you dive deeper into the application of analytics specific to your industry or your role within your organisation. During the program, you can also opt for one on-campus elective in a topic of your choice. The on-campus Wharton Executive Education elective is taught over five days.
Course Duration: 12 to 15 Months Online + On Campus
Fee: $40,000 for the entire course.
Earn a Wharton Executive Education digital certificate and digital badge upon successful completion of the program.
The course is best for:
Ideal for those who aspire to interlace analytics with their processes, products, and culture to build modern businesses.
Ideal for mid-career and senior professionals across industries.
Ideal for Senior executives responsible for interfacing with teams that collect data and those beginning to use available data to inform strategy and operating decisions that will benefit from the program.
Applied Business Analytics
University: ISB executive education
Professor: Manish Gangwar, Sudhir Voleti
The Applied Business Analytics programme from ISB is designed not only to explain what each model does or functions but also explores how businesses use them, whether it is to gather insights, solve problems, or predict outcomes. You will gain a hands-on approach to understanding different types of analytics and their uses to make informed data-driven business decisions.
Course Highlights:
Describe how to collect and prepare data for analyses
Analyse data using analytics tools and gather business insights
Use data-driven decision-making to make more informed business decisions
Test whether your analyses confirm your hypothesis
Describe ways to apply ML techniques in your work to solve business problems
Course Duration: 3 Months
Fee: $1800 for the entire course.
Upon successfully completing the programme, you will be awarded a certificate in Applied Business Analytics from ISB.
The course is best for:
Looking to upskill in data analytics to manage data science and analytics teams, and improve functional performance through analytics
Interested in leveraging business analytics to outpace the competition and develop data-driven growth strategies
Seeking to sharpen their strategy offering for clients by providing data-driven solutions to their problems
Data Science & Machine Learning Bootcamp
Provided by: AstroLabs
Professors: Danial Entezari, Ahmad Abugosh, Salman Khan
With the Data Science & Machine Learning Bootcamp program, participants get to learn the 5 stages of Data Science, how to get started with Python on your machine, and how to practically learn the immense field of Data Science.
Course Highlights:
Learn Data science from A to Z
Machine Learning & Deep Learning
Statistics and Mathematics
Computer Programming
Domain Knowledge
Course Duration: Approximately 8 weeks
Fee: $1360 for the entire course.
The course is best for: 
Career starters who want to rocket-launch their early career by learning essential and transferable coding skills.
Career switchers looking forward to taking ownership of the next phase of their career jungle gym and learning data science
Career learners who want to simplify the jargon and manage complex data within any context by learning in-depth how data science, machine learning and deep learning work in the real world
Want to know about other courses? Write to aarti@vibeprojects.com
If you liked reading this, you might like our other stories
Datatechvibe Learning: Time To Create A Learning Culture
Datatech Learning: Courses for the C-suite