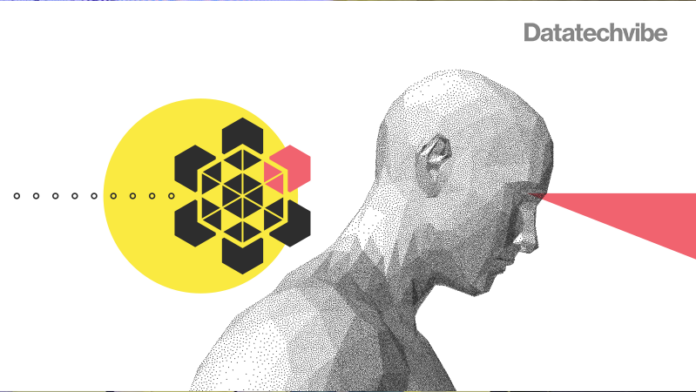 Datatechvibe Learning presents a researched and curated list of the most relevant courses for your ideal executive education programmes. These executive programs come with bragging rights and prepare you for the next wave of disruption. 
University: Columbia Business School
Professor: Gur Huberman
It has become abundantly clear that blockchain is playing a vital role in the digital transformation strategy for enterprises, enabling organisations to enhance application modernisation with capabilities to automate business processes and launch new digital products. The Blockchain in Business (Online): Beyond the Hype, the program offers a practical understanding of the technology by examining its opportunities and challenges.
Over the course of this program, you will learn how cryptocurrencies work and how the underlying blockchain technology could impact your organisation and industry. 
Course Highlights:
Identify and describe the key components of blockchain technology

Determine whether cryptocurrencies count as money and act on that knowledge

Explain how governance works across different blockchain applications

Critically evaluate blockchain governance structures to ensure all stakeholders are represented appropriately for participating in blockchains, whether permissionless or permissioned

List possible future applications of blockchain technology

Apply business use case outcomes to your own business to see if it is ready for blockchain.
Application Exercises:
See how hash functions work in practice by using one to create your own outputs.

Simulate the creation of your own blockchain.

Perform a critical analysis of a cryptocurrency of your choice as a capstone project.
Course Duration: 2 months
Fee: The cost is $1,950 for the entire course.
Upon completing the program, participants will receive a certificate of participation from Columbia Business School Executive Education and one day towards a Certificate in Business Excellence.
The course works best for:
Professionals and C-Suite executives

in traditional companies poised to implement strategic change.

Entrepreneurs

seeking to harness opportunities with blockchain and cryptocurrencies.

Corporate attorneys and risk officers

need to understand the regulatory implications surrounding this technology.

Marketing, research and development, business consultant, and innovation enablers

seeking to harness blockchain and cryptocurrency opportunities.
University: Imperial College Business School
Professor: Vic Arulchandran
Financial technology, also known as fintech, is rapidly transforming global financial services. Understanding market drivers, challenges, trends, and key players is essential for all operational strategy aspects. This eight-week online programme is designed to give you a foundation in fintech and its components.
Course Highlights:
As a participant, you will learn about fintech components like digital finance channels, blockchain and cryptocurrency, machine learning and artificial intelligence.

A participant will gain the skills necessary to adopt fintech functionality and technologies to build efficiency and promote the success of your strategic initiatives.
Course Duration: 8 weeks
Fee: The cost is $1759 for the entire course.
Upon completing the programme, participants will be awarded a verified Digital Certificate by Imperial College Business School Executive Education.
The course works best for:
CXOs of fintech companies

(Startup or Incumbents) and senior managers of fintech functions who want to assess the future of financial services and explore the ways fintech can create solutions for complex problems.

Mid- to senior-level managers

in finance who seek insights into technologies disrupting banking and fintech applications that can drive their company's innovation.

Consultants

in banking, or finance, who provide cutting edge technology solutions for their clients in the fintech space.

Risk, compliance and regulatory professionals

working in day-to-day compliance for the financial services, investment, and technology industries, looking to explore regulatory developments and the various risks in adopting fintech.
Also Read: MENA's Startup Ecosystem: Heating Up, Gaining Ground
University: Harvard University
Professor: Rafael Irizarry, Michael Love
High-Dimensional Data Analysis is a data science course. In this course, the participant will learn the mathematical definition of distance and use it to motivate the singular value decomposition (SVD) for dimension reduction and multi-dimensional scaling and its connection to principal component analysis.
Course Highlights:
Describe the principal component analysis and factor analysis and demonstrate how these concepts are applied to data visualisation and data analysis of high-throughput experimental data.

A brief introduction to machine learning and applying it to high-throughput data.

The general idea behind clustering analysis and descript K-means and hierarchical clustering demonstrate how these are used in genomics and describe prediction algorithms such as k-nearest neighbours and the concepts of training sets, test sets, error rates, and cross-validation.
Skills you will gain:
Mathematical Distance

Dimension Reduction

Singular Value Decomposition and Principal Component Analysis

Multiple Dimensional Scaling Plots

Factor Analysis

Dealing with Batch Effects
Course Duration: 4 weeks
Fee: Free
You can pay $149 if you want to receive a verified certificate upon completion of the course.
University: New York University
Professor: Enrico Bertini, Cristian Felix
This course aims at introducing fundamental concepts of visual perception applied to information visualisation. These concepts help the participants ideate and evaluate visualisation designs in terms of how well they leverage the capabilities of the human perceptual machinery.
This specialisation provides learners with the necessary knowledge and practical skills to develop a strong foundation in information visualisation and design and develop advanced applications for visual data analysis.
Course Highlights:
The specialisation is characterised by two main complementary features
Providing a strong understanding of visual perception and the theory of visual encoding to design and evaluate innovative visualisation methods.

Providing the necessary skills to develop advanced web-based applications for visual data analysis.
The specialisation is organised around four courses covering fundamentals, applied perception, advanced visualisation, and interactive visualisation. It is meant to prepare participants to work on complex data science projects that require interactive visual interfaces for data analysis. The courses can also be taken individually to improve relevant skills in visualisation. For instance, the course on applied perception provides unique skills to evaluate and design innovative visualisation in all sorts of scenarios.
Course Duration: Approx 12 hours 
Fee: Free
You'll earn a certificate upon completion of the course.
Also Read: Benefits Of Being A Twin
University: Stanford University 
Professor: Andrew Ng
In this course, participants will learn about the most effective machine learning techniques and practice implementing them and getting them to work for themselves. Especially, participants will learn about the theoretical underpinnings of learning and gain the practical know-how needed to quickly and powerfully apply these techniques to new problems. Additionally, they'll learn about some of Silicon Valley's best practices in innovation about machine learning and AI.
Course Highlights:
This course provides a broad introduction to machine learning, data mining, and statistical pattern recognition. 
Supervised learning (parametric/non-parametric algorithms, support vector machines, kernels, neural networks).

Unsupervised learning (clustering, dimensionality reduction, recommender systems, deep learning).

Best practices in machine learning (bias/variance theory; innovation process in machine learning and AI). 
The course will also draw from numerous case studies and applications so that you'll also learn how to apply learning algorithms to building smart robots (perception, control), text understanding (web search, anti-spam), computer vision, medical informatics, audio, database mining, and other areas.
Skills you will gain:
Logistic Regression

Artificial Neural Network

Machine Learning (ML) Algorithms

Machine Learning
Course Duration: Approx. 61 hours
Fee: Free
You'll earn a certificate upon completion of the course.
Want to know about other courses? Write to us at aarti@vibeprojects.com