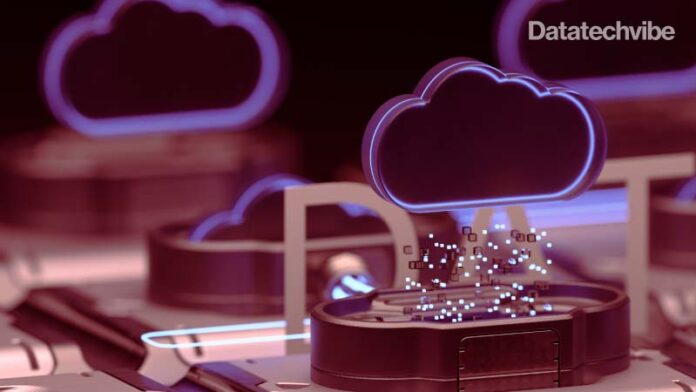 Cloud technology continues to be one of the fundamental pillars of the modern workload. Organisations are looking at cloud solutions with a lot more confidence despite growing compliance and security concerns. 
According to Denodo's global cloud survey 2021, the emerging cloud trend is that enterprises are becoming less worried about sticking with one cloud vendor and are embracing hybrid cloud configuration that offers the best out of each platform.

Hybrid cloud has consistently been the top choice over the past years as organisations migrate workloads to the cloud. More than one-third  — 36 per cent — of participants are leveraging hybrid cloud while private cloud is still the go-to deployment model for privacy-bound applications or those that safeguard mission-critical operations.

Meanwhile, businesses recognise that cloud data management should not rely on one specific cloud platform or infrastructure, it should enable stakeholders to choose the right solution for the job at hand.
According to the report, understanding data management, which is about modernising the data architecture, provides the right foundation for meeting organisations' critical challenges, and deployment architecture in the cloud is not a small feat.
Close to 50 per cent of participants expressed a demand for data and cloud architect roles, closely followed by the demand for a DevOps and Cloud administrator, at 33 per cent. 
Meanwhile, cloud service providers are not leaving a single stone unturned and are doing all they can to gain users' trust and confidence to be the cloud partner of choice.
For the second time in a row, Microsoft Azure has come out as the lead cloud provider, with 34 per cent of participants, with Amazon Web Services right behind it.
While there could be regional influences, the survey has shown that the Europe, Middle East, and Africa region has a slightly higher preference for Azure compared to the other cloud providers. 
Also Read: Migrating to Hybrid Cloud? Here's A Checklist
Close to two-thirds  — 65 per cent — of the cloud market share is still led by AWS and Microsoft Azure, with Google Cloud, IBM, and Oracle working to catch up. Google Cloud platform keeps the third position, while Tencent and Alibaba cloud have shown some growing activity in the APAC region. 
The report revealed that data lakes have become fairly common as are cloud data warehouses, though they do not address all requirements and can be expensive. While object storage is cheap and easy, it is meant for only certain types of data and workloads. A data virtualisation approach to data integration can provide strong support for managing all sorts of complex data without replication or moving data while also complementing existing cloud services. 
Close to 50 per cent of participants leverage multiple solutions such as data lakes and data warehouses for data management in the cloud. Data virtualisation can support 
data infrastructure modernisation while providing core capabilities such as data catalogs and support for handling streams. 
Also Read: Is Security Key To Your Cloud-Native Strategy?
Key takeaways of the report:
Cloud adoption is on the rise, with a 25 per cent increase year-over-year in advanced cloud workloads, indicating that more complex workloads are moving to the cloud and that COVID-19 has perhaps driven that increase.

Cloud skills cannot be underestimated and account for one of the top challenges behind security and governance. Close to 50 per cent of users complained that without the right set of skills, businesses look for solutions that are user friendly and self-serviceable.

The hybrid cloud model remains in the lead, with more than one-third of design users leveraging that architecture. Private cloud saw some good boost, with nearly 25 per cent of their workloads still being run on-premises.

Data architect and cloud architect roles are in top demand, according to close to 50 per cent  of participant companies. This means that with the data proliferation and fast-growing workloads in the cloud, it is imperative to ensure that the enterprise infrastructure is well planned and designed, and accounts for the right set of skills.

One of the key benefits that cloud technologies provide is the ability to scale faster, although performance and ease of data management also provide substantial benefits, identified by 31 per cent  and 20 cent of participants, respectively.

Cloud marketplaces are becoming a key go-to-market strategy and a means to faster digital transformation, with close to 50 per cent of participants looking for pay-as-you-go pricing and self-serviceability.