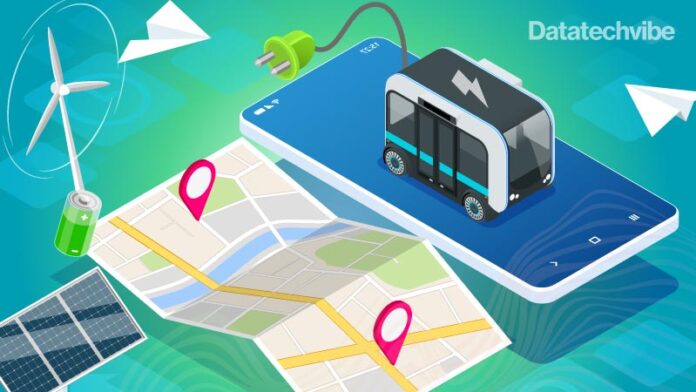 The development of environmental friendly last-mile delivery systems is a significant corporate and societal concern
Last-mile deliveries are one of the biggest contributors to global carbon emissions. For supply chain executives, greening the last mile, most importantly, establishing clear sustainability targets is a vital goal. Customers benefit from organisations that value sustainability in their business practices, while boosting a company's bottom line by increasing efficiency and improving its brand image.
According to the World Economic Forum, by 2030, there will be a 36 per cent increase in delivery fleets in 100 major cities throughout the world, resulting in a 30 per cent increase in carbon emissions.
So, what can you do to lessen your carbon footprint?
Since 2020, eCommerce has grown at an exponential rate because of Covid-19, and the need for last-mile delivery services increased as well.
Middle East countries experience an annual eCommerce growth of 23 per cent from 2018 to 2021. Gulf states have an estimation of about quadruple of their eCommerce profit from 2015 to 2020. They had a record of about $5 billion in profit in 2015 and $20 billion in 2020.
And by 2025, according to market research firm Euromonitor International, eCommerce will rise by $1.4 trillion, accounting for half of the global retail sector's growth. Furthermore, according to the US Environmental Protection Agency, the transportation sector is the single largest source of greenhouse gas emissions in the US, accounting for 29 per cent of total emissions.
Six major Middle Eastern companies have made a public commitment to decrease their carbon footprints through their practices.
STC, e&, Zain Group, Batelco, du, and Omantel intend to "accelerate and intensify collaboration to conserve and protect the environment," and the carbon footprint promise.
According to a report, 52 per cent of field service organisations still plan routes on paper. Others, on the other hand, utilise Google Maps to plan their routes or draw a route on an Excel sheet.
What role does route planning have in reducing carbon emissions?
Inefficient route design can lead to excessive fuel use and usage, resulting in increased CO2 emissions.
If you plan routes manually, for example, you will be unaware of road closures or roadblocks. As a result, drivers will have to take diversions to get to their destinations.
Furthermore, manual planning takes time.
Failure to decrease your carbon footprint as a company has an impact not just on the environment but also on your reputation.
Concern over the environment and climate change is at an all-time high. As a result, portraying an image that you are committed to sustainable business practices will go a long way toward increasing brand recognition for your delivery company.
It would not only bring in new clients to your delivery service, but it would also boost the value of your brand.
How are you going to do that?
Here are some suggestions for reducing emissions in a simple, cost-effective, and practical manner.
Effective Route Optimisation
A robust last-mile delivery management system must include route optimisation. Increasing route planning efficiency can help you save money on gas. Routes that are more efficient result in fewer miles travelled and less time spent on the road. This also keeps the performance of your equipment in top shape.
Technology has a significant part in this. Advanced route optimisation software employs advanced algorithms for route planning, resulting in reduced fuel use. For instance, Locus is the right delivery management software for all your last-mile requirements.  On multi-stop delivery journeys, efficient route planning ensures that less time is lost on the road, the equipment performs ideally, your fuel emissions and expenses are reduced dramatically, and traffic congestion is reduced – all of this results in considerable financial savings.
Farmstead, an online supermarket, is an example of this. They started weekly Sustainable Routes to cut down on the number of cars on the road, lowering carbon emissions and delivery costs. Customers benefit from the savings in decreased costs and free delivery.
Emission-free fleet
Companies worldwide have begun offering electric or hybrid fleets to secure last-mile deliveries, moving closer to the objective of zero-emission urban logistics by 2025. In London, for example, CitySprint operates an electric fleet for same-day delivery. Pushbikes, cargo bikes, electric and hydrogen vehicles are all part of their zero-emission fleet, each saving tonnes of carbon emissions per year.
In London, eco-friendly artificial intelligence (AI) robots are revolutionising food delivery by delivering sizzling hot meals to consumers through zero-emission electric robots. These food delivery robots can move at speeds of up to four miles per hour and carry loads of up to ten kilogrammes.
Strategy for returning shipments
Increasing the quantity of online sales might also result in an increase in the number of returns. As a result, the last-mile delivery cycle's return touchpoint requires additional care. Conversion rates are greater on platforms with a simple return shipping. Return handling in your delivery supply chain should be a key element in your last-mile delivery software and a vital component of your green approach to logistics.
Each return delivery increases the cost of gasoline, personnel, and vehicle travel. How can you choose more environmentally-friendly return practices? Consider delivering a new product without asking for the old one back for less valuable things. As a result, the pollution produced by return shipment is reduced. Accept the stuff back and restore it if it is worth it to avoid wastage.
Conclusion
Today's consumers are more concerned than ever about their carbon footprint. According to IBM, 57 per cent of customers are willing to adjust their purchasing patterns to lessen their environmental effect. Working with last-mile suppliers who use sustainable practices and methodologies is the first step toward reducing delivery inefficiencies that waste fuel and have a detrimental impact on the environment.
If you liked reading this, you might like our other stories
The Role Of Enterprise Technology In Accelerating Decarbonisation
Big Tech Vs Environment