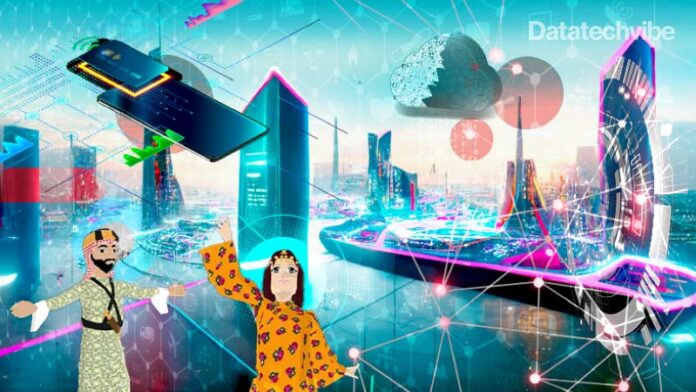 Our monthly list of carefully selected news stories ensures that you don't miss out on technology advancements.
September has been a month of technological advancement across industries. From acceptance of metaverse to the latest highlights from Dubai's biggest tech event of the year, GITEX Global 2022, we have you covered.
Metaverse Acceptance Is Growing
The acceptance of metaverse technologies in games, social media, and education is on the rise. In September, Sandbox announced during the 62nd edition of the True Global Ventures Conference that it will bring its metaverse strategy to Dubai. According to the company, the Dubai metaverse city, called 'Dubaiverse,' will be launched through local partners that include UAE media groups.
The businesses in the UAE will be compelled to make some fundamental changes to their marketing, sales and business strategy, given the massive disruption caused by metaverse and big data. Industries like tourism, advertising, entertainment, leisure, retail and education will be completely transformed as consumers get influenced by the latest marketing campaigns wooing them in real and virtual worlds and vice-versa.
Marketers will rely on big data to know consumer trends and the most sought-after segment today is the metaverse as Web3.0 spreads its reach among the masses. Big data is the future of official statistics and the core of decision-making as they offer the most modern, accurate and reliable information available in a timely manner.
For Saudi Arabia's 92nd Saudi National Day Celebration, people experienced Saudi's culture in a new digital form in the metaverse. In partnership with Darah, The Bold Group celebrated Saudi National Day on the Decentraland metaverse.
"The idea to usher the Saudi National Day, a historically traditional celebration, into the new era of technology was inspired by the challenge of convening people across the Kingdom's 13 different regions to celebrate Saudi Arabia in one virtual space," said Ziad AbuRjaily, Creative Technology Director, The Bold Experience Unit.
GITEX Global 2022: Highlights From Dubai's Biggest Tech Event of the Year
The most important week in the annual tech calendar will be here soon, with GITEX around the corner. This is where the world's technology leaders, enterprises and startups come together to showcase the future of business and the industry. The annual five-day event from October 10 to 14 will feature a line-up of global companies and startups showcasing ground-breaking applications in the metaverse, AI, Web 3.0, blockchain, 6G, cloud computing, fintech, and big data.
The GITEX 3.0 edition will unite the world's most influential ecosystems advancing business, economy, society and culture.
At this year's show, Extreme Networks will demonstrate how regional enterprises can leverage its market-leading cloud solutions for a more intelligent, flexible, and secure network infrastructure.
Oman will set up its pavilion at GITEX Global for the first time, demonstrate the development of the sultanate's technology sector, and showcase its innovation and latest trends. eMushrif, an Oman-based IoT and Artificial Intelligence product provider with a presence in the MENA region, will take this opportunity to be part of the Oman Pavilion.
Veeam Software, the backup, recovery and data management solutions provider that delivers modern data protection, announced its participation too. The company will use this event as a platform to share its vision for the future of data protection and deliver live demonstrations of its single flagship platform for cloud, virtual, physical, SaaS and Kubernetes environments.
Lookout has announced that it will showcase its security service edge technologies at GITEX 2022. The company will be present at the CyberKnight stand and demonstrate how it aims to enable organisations to gain the insight and control required from data throughout its life cycle.
Digital Solutions On the Rise
Digital transformation dominated technology in the previous decade. As a result of embracing this growing trend, businesses have noticed an increase in customer satisfaction, increased security, and even expanded their data analysis capabilities. By 2026, the market for digital transformation solutions is expected to reach USD 1247.5 billion, up from USD 521.5 billion in 2021.
Sitecore, an end-to-end digital experience management software, will participate in the GITEX Global 2022 technology event held at Dubai World Trade Centre to highlight the benefits of its composable digital experience (DXP) platform.
The company has invested in acquiring and integrating new products and focuses on a cloud-based, composable software-as-a-service (SAAS) model. This model is flexible enough to meet both the existing and future needs of its clients and their customers. Their composable DXP consists of various platforms for creating deep, personalised customer connections that clients can use to enhance their existing digital platforms or build new ones at their own pace.
NBK is supporting fully-digital payment solutions at its headquarters by launching an initiative to become a cashless building.
National Bank of Kuwait (NBK) actively supports all pro-sustainability initiatives and practices. In this context, the bank has announced launching an initiative for cashless payments at its headquarters.
The initiative aims to increase dependency on digital payment solutions instead of cash inside NBK Tower and all payment transactions inside the building.
It comes in line with providing highly advanced, world-class digital solutions, serving the bank's goals to make the payment journey more convenient, fast and secure.
We'd like to hear whether you find our monthly round-up reading helpful. Send us an email at editor@vibeprojects.com with your thoughts.
If you liked reading this, you might like our other stories
What You Need To Know About Phishing Attacks
Cybersecurity Myths That Are Harming Your Business