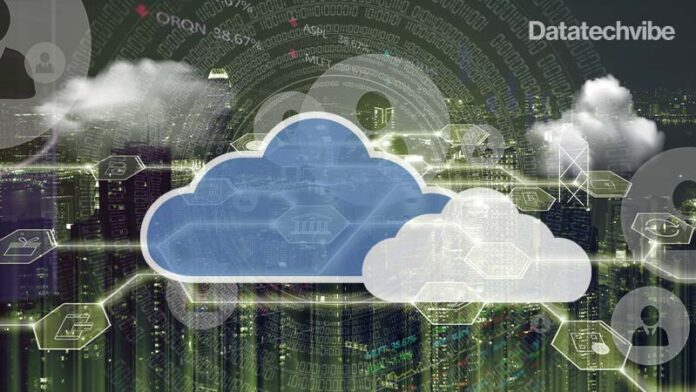 For financial institutions, embracing the power of cloud computing is not just improving infrastructure, but a way to drive transformation and meet customer expectations in new ways
In 2019, Bank of America unlocked $2 billion in annual savings. How did they do it? The company made massive bets on technology, investing in chatbots, automated mortgages, and improvements to its mobile app, but it was the decision to build its cloud architecture that had a striking payoff.
In the Middle East, to accelerate innovation and achieve digital relevance with all its customer segments, Arab Bank powered its hybrid infrastructure with Google Cloud to provide frictionless journeys for customers managing their requirements on a mobile device. At the same time, the product team deployed more than several hundred microservices and front ends within a year.
Abu Dhabi Islamic Bank, meanwhile, partnered with IBM to accelerate its transition to become a digitally-led Islamic bank using hybrid cloud solutions based on Red Hat OpenShift.
Although traditional banks were slow to embrace the cloud, these are a few examples of banks turning to cloud technologies to meet changing customer needs – those who want more options, more information, and real-time access from anywhere. For example, banks can alert customers when there are fraudulent charges on a credit card, make faster and better decisions on loan applications, and facilitate mobile banking services like remote check deposits.
Convenience is perhaps the biggest for customers, but financial institutions are drawn to cloud infrastructure because they want to streamline operations. For example, banks can instantly increase bandwidth if a mobile banking application has thousands of signups. Cloud technology enables organisations to scale their capacity up or down. Also, they can do it without upgrading legacy infrastructure since cloud service providers furnish automatic updates with the latest security patches and the newest features.
Many of the world's largest financial exchanges are adopting cloud computing technologies. Last November, financial derivatives exchange CME Group entered a partnership with Google to move its IT infrastructure and markets to the cloud and quickly launch new products and services. Nasdaq and AWS also partnered to transfer the former's North America-based markets to a cloud computing environment.
Data analysis in real-time
Cloud is more than technology — it is a place to store data and applications and access advanced software applications. For example, innovative products-as-a-service can be accessed, helping banks implement business and operating models to improve revenue generation, increase customer insights, and deliver market-relevant products quickly and efficiently. The cloud also offers an opportunity to break down operational and data silos across risk, finance, regulatory, customer support, and more.
Data analysis can happen at lightning speed, meaning when it comes to risk management, it can be done in real-time — adjusting by the minute to legal liability and financial uncertainty. Organisations can use this data analysis to create automated tools that can help mitigate risk.
Cloud computing also provides a range of security and privacy benefits for vast amounts of sensitive data. Cloud providers can meet the need for continuous risk monitoring and regulatory compliance by adopting practices such as zero-trust models.
Additionally, it is easy to extend the cloud resources as and when required because data storage and processing are not dependent on traditional in-house hardware capabilities.
Cloud is becoming an engine to build new capabilities and services to address business imperatives quickly. In 2021, for example, Mastercard unveiled its Cloud Tap on Phone service, which uses software hosted on Microsoft's Azure cloud platform to turn phones into receivers for payments.
Mix and match based on needs
Experts say, for financial institutions, it is best to avoid putting all eggs in one basket. Banks can mix and match hybrid and multi-cloud solutions based on their organisational needs, maturity, and readiness. By adopting a multi-cloud approach, firms can avoid system outages, cyber security breaches, and internet traffic problems.
Furthermore, resilience and trust are crucial as capital markets companies rely on their customers being confident in their ability to stay online 24/7 to deliver data to customers quickly. The CSPs enable financial institutions to implement infrastructure that integrates multiple levels of redundancy and, as such, is less vulnerable to failures.
Many transformative solutions – customer relationship management, finance, enterprise resource management) already are cloud-based. A cloud business case should emphasise how the bank can cost-effectively tap into cloud-delivered solutions to drive customer insights, experiences, and offers and provide more consistent enterprise operating platforms. A recent analysis by the Bank of England estimated that adopting the ready-made services offered by hyperscalers could reduce technology infrastructure costs by up to 50 per cent.
There's no doubt that the key to successful digital banking transformation is embracing the cloud. And the good news is that there are several cloud-based solution providers with industry-specific solutions for the banking industry.
In the coming years, AI and quantum computing will transform cloud capabilities. Businesses making transactions and storing large volumes of data will be able to use quantum computing platforms to perform calculations that are impossible with traditional computers. How banks should use the cloud to impact innovation and the digital delivery of products and services could be a matter of survival. It's your money's worth.
If you liked reading this, you might like our other stories
How AI Is Making Banks Cost-Effective and Efficient
May Round-Up: All The Tech News You Need To Know