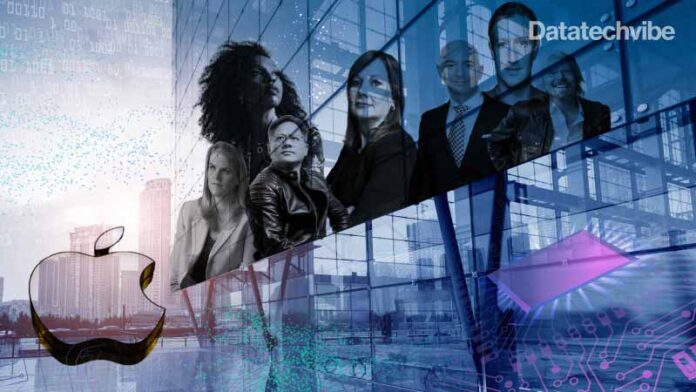 As we wrap up 2021, we bring you a list of newsmakers who made the most noise this year. It has been a year of challenges, brave turnarounds, and in some cases, shocking announcements. We look at movers and shakers who set the direction of their industry, be it in omniverse, metaverse, space or providing tools to confront food security and climate change. On our year-end journey we bring to you some well-known business icons, a climate hero and whistleblower and tech companies who were the talk of the town.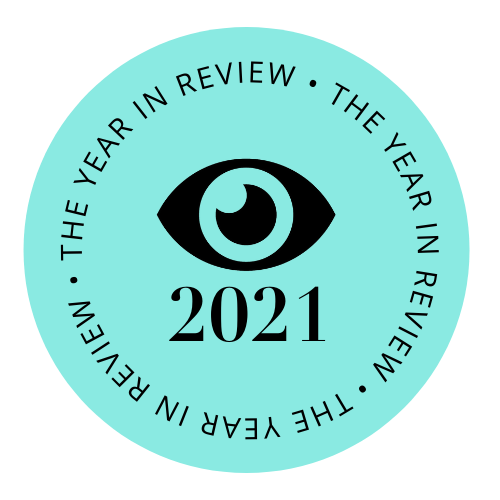 Facebook Goes Meta
Let's change the public conversation — that was Facebook's mantra this year. The battered social network that grabbed the headlines throughout the year for all the wrong reasons rebranded to Meta, focused on building the "metaverse", CEO Mark Zuckerberg announced in October.
"It is time for us to adopt a new company brand to encompass everything that we do," he said. "From now on, we're going to be metaverse first, not Facebook first." And he wants the newly christened Meta to play a prime role in creating metaverse and turning it into big business.
Facebook is in the throes of a series of public relations crises — from Russian interference in the 2016 US presidential election to the Cambridge Analytica data privacy scandal, which became public in 2018, to the recent damaging revelations from former Facebook employee turned whistleblower Frances Haugen.
The timing of the rebrand was questioned by critics, saying Facebook should be listening to criticism rather than taking dramatic leaps. The rebranding reinforces what whistleblower Haugen has been saying: that the company doesn't listen, it's out of touch with reality.
Barra In Top Gear
General Motors CEO Mary Barra made headlines when she was spotted driving a Chevrolet Bolt EV that is under recall. In a recent interview with Andrew Ross Sorkin, Barra said: "I'm driving a Bolt EV. I'm loving it. When people get to drive an electric vehicle, I think they'll find that they're not giving anything up, in fact they're getting it, the customer experience is great."
Barra is pivoting the 113-year-old automaker toward an all-electric future. Under Barra's leadership, GM is focused on achieving zero crashes and zero congestion. To get there, the automaker plans to spend $35 billion on EV and AV technology development through 2025. It's also planning to sell 1 million EVs globally in that same timeframe. Barra has been spearheading GM's commitment to sell only zero-emission vehicles by 2035 and is a signatory of the OneTen coalition, which works to create systemic change that will expand economic opportunity for all.
Barra, who was named one of the world's 100 most influential people by Time magazine this year, plans to spend billions on growing the EV lineup, giving a tough competition to EV powerhouse Tesla.  She recently told CNBC, GM can "absolutely" catch Tesla in US EV sales by 2025. "We'll be rolling them out, and we're going to just keep working until we have No. 1 market share," she said.
In September, Barra was appointed the first female chair of the Business Roundtable, succeeding Walmart CEO Doug McMillon. BRT represents nearly 200 CEOs, whose companies employ 20 million people and create $9 trillion in annual revenue. As the face of both BRT and GM, Barra is in top gear.
Space Invaders
Jeff Bezos and Richard Branson each took a spin in their supersonic, suborbital rockets this year, kicking off a new era of space travel. Bezos' Blue Origin and Branson's Virgin Galactic offer high-flying excursions to anyone who can afford it.
Blue Origin developed a 60-foot-tall vertically launched rocket, and Branson's Virgin Galactic built an air-launched rocket-powered space plane, and have been marketing themselves to make suborbital jaunts more routine. We expect both  companies to conduct more flights for paying customers in 2022.
Bezos told CNN, "We really have to move heavy industry and polluting industry"– things like energy and microchip production — "off Earth". Meanwhile, Branson hopes his high-flying space plane technology can be parlayed into a hypersonic point-to-point travel business.
While some cheered Bezos and Branson on during their supersonic joy rides, including this writer, Tiktoks mocked them, and tweets accused them of pursuing vanity projects, and Pulitzer Prize-winning cartoonist Signe Wilkinson pointed out that Bezos' dream of saving the planet was only made real through thousands upon thousands of planet-destroying trucks.
Fighting The Good Fight

Frances Haugen, a former Facebook employee, revealed Meta's rules favouring the elite, how algorithms foster discord, and even about human traffickers and drug cartels using the platform unabashedly. She turned Facebook's biggest weapon, its ability to collect and measure the human experience, against it. Taking Facebook's internal saying that "data wins arguments" seriously, she revealed tens of thousands of pages of its internal research and communications to confirm the tech giant's role in propagating harmful content. The  documents formed the basis of the Facebook Files series. Her calls to change Facebook have been winning support on Capitol Hill, bringing renewed calls for regulation and prompting soul-searching among the world's social media users.
Even AI researcher Timnit Gebru, the former co-leader of Google's Ethical AI research group who questioned Google's commitment to diversity and was asked to withdraw a research paper she had co-authored about the risks of "large language models," and Google forced her out, continue to speak on the need for big tech to be held accountable for the tech it produces. She has been speaking out against big tech companies' lack of racial and gender diversity, and their blindness to potential biases in the enormously powerful technology they create.
The repercussions of Gebru's termination quickly radiated out from her team to the rest of Google (Margaret Mitchell, the other co-leader of the Google Ethical AI team, was also fired in February) and, beyond that, to the entire discipline of AI fairness research. Nine Democrats in Congress wrote to Google CEO Sundar Pichai questioning his commitment to preventing AI's harms.
Google suffered a reputational hit, as Gebru laid bare something even larger: the tensions inherent in an industry's efforts to research the downsides of its favourite technology, the latest money making marvel — AI.
A Climate Hero
The inextricable relationship between agriculture and climate change and fixing the structural vulnerabilities was in the spotlight at the COP26 meetings in Glasgow this year, and on the sidelines throughout the year Sara Menker has been vociferous about the critical need to focus on building more resilient food systems.
Menker, the chief executive and founder of Gro Intelligence, a company that looks at climate, agriculture and the economy, has been highlighting how the worsening climate change is exerting pressure on agricultural production, exacerbating global hunger. She continues to work with governments around the world on food-security issues to help them adequately plan for food reserves. The World Food Program said that the pandemic has shown vulnerability in the world's food system that could lead to "mass famine."
From Unilever and Yum! Brands to BNP Paribas and Wells Fargo, Gro provides companies with data and analysis on the global agricultural ecosystem — it has an index that measures the severity of drought. Menker through Gro, which raised a $85 million funding, is laying the foundation for a new class of financial instruments, based on its comprehensive data, to help companies hedge against climate change.
Apple's Clampdown On Advertising
This year Apple announced a swathe of privacy upgrades for its tablet, phone and computer operating systems that changed the way millions of people's data is transmitted over the internet. It's a boon for privacy enthusiasts, but a problem for advertisers.
The changes have provoked frustration from businesses who track users to build up a profile and better target them. Around 50 per cent of email marketing is opened on an iPhone using the Mail app, so half of the data on users that was previously collected will be lost.
With iOS 14.5, the current version of its operating system, the company forced apps to tell users what they were doing to collect data on users and to seek their permission.
Adjusting to a change in Apple's policy, called App Tracking Transparency (ATT), that impacted apps' ability to track users, Alphabet, Snap, Twitter, and Facebook lost just under $10 billion in advertising bucks. Snap took the biggest hit proportionally: It says it lost out on $3 million, while still making over $1 billion.
The Rising Tech Titan
The flamboyant Nvidia CEO Jensen Huang is the new king of the hill in the semiconductor graphics and AI technology world. The hardworking Silicon Valley technocrat and chip pioneer who has built Nvidia into the most valuable chip company was named one of Time magazine's top 100 most influential people. In November, he received the chip industry's highest honour, the Robert N. Noyce Award. These recognitions for Huang show how important the technologies that his company has built have become to the world.
Nvidia, which Huang co-founded 27 years ago, has seen a spectacular growth, as its chips have become the main engines for training the neural networks that lie at the heart of much of today's AI. This year, Nvidia pipped Intel to become the world's most valuable chip company, and left Huang with a personal stake worth $11.6 billion.
It took a powerful idea — conjuring a metaverse that Huang described as "a virtual world that is a digital twin of ours",  and a strong technical background to get him to this point.
At the Graphics Technology Conference, he laid out his plans to help enterprises enter the virtual world — launching Nvidia's Omniverse Replicator, a synthetic data-generation engine, that would help organisations build better digital twins, and Quantum-2 that can perform large-scale data processing tasks faster in data centres and research institutions.
Huang also announced the company will build E-2, or Earth Two, to simulate and predict climate change.
Chips Take The Centrestage

The global chip shortage is seeing companies around the world scrambling to establish more chip-building capacity. The crisis impacted 169 industries, including automobiles and computers, according to Goldman Sachs.
With Taiwan's TSMC and South Korea's Samsung being the dominant players, Intel and AMD have been adding more capacity to meet future projections. Intel's chief executive Pat Gelsinger, meanwhile, told the BBC it is not "palatable" that so many computer chips are made in Asia.
The global chip shortage pushed tech giants worldwide to seek ever-more powerful semiconductors to gain an edge, build their own to fulfil their specific requirements and end their dependence on other companies for chips. Alibaba, Amazon, Apple and Google started to develop their semiconductor chips custom-designed for their data centres, PCs, smartphones and workloads. Tesla builds Dojo chips to train AI networks in data centres, and Qualcomm announced next-generation Arm-based chips for Windows PCs that would be able to compete with Apple's M-series processors.
Global Cybercrime Pandemic
This year, the world faced a cybercrime pandemic — attacks on Colonial Pipeline, JBS Foods, and other major organisations. Businesses in the Middle East became a target for cyber criminals amid a rise in remote working and rapid digital transformation. Oman, Kuwait, Bahrain, UAE, Egypt and Qatar are among the countries that have reported a sharp rise in malware attacks.
In September, the average weekly number of attacks on each organisation globally reached its peak with over 870 attacks. This is more than double the number of attacks in March 2020. As per the data, UAE has experienced an average of 311 weekly attacks per organisation in 2021, while Saudi Arabia and Kuwait have seen an average of 392 and 409 weekly attacks in 2021 respectively.
On average, over 5300 different malicious websites per week were spotted in October. The average ransomware payment in 2021 increased by 82 per cent year over year to $570,000. Further, since many businesses began backing up their data to head off ransomware attacks, criminals have pivoted to double-extortion. In this scenario, files are not just encrypted but also exfiltrated, to be used as leverage should the business fail to pay the ransom. This way, businesses not only face the threat of downtime, but also fines and lawsuits that arise as a result of a leak.
If this year has taught us anything, it is that data security must be taken more seriously and that no company is safe from breaches, no matter the size or industry.
TikTok Goes The World
TikTok remained at the centre of the world's biggest trends, overtaking YouTube for average watch time in the US and UK. TikTok usage surpassed even Instagram this year among kids aged 12 to 17, and emerged as a meeting place for under-25s, while Twitter and Instagram are seen as being for older users. The app has around 1 billion monthly active users.
Despite ongoing challenges from rival platforms, along with regulatory concerns, and even restrictions in some regions, including the US and India, TikTok continues to go from strength to strength. And according to the latest data, the app's growth momentum won't be slowing down any time soon — TikTok is set to surpass 1.5 billion users in the next twelve months, as its cultural influence continues to spread around the world.
The app has attracted a vibrant, creative and young audience of hundreds of millions. It is also one of the first platforms many young people come to to share social activism content. In May, it promoted #BlackLivesMatter as a trend.
In October, Zuckerberg told investors that he's reorienting the company around appealing to young adults, and cited TikTok as a threat, saying it is "one of the most effective competitors that we have ever faced."
TikTok, which launched a live stream shopping event in partnership with Walmart, is working on launching live-streamed shopping where users can buy products after seeing them advertised by some of the platform's biggest names. The feature would mimic television shopping channels but probably with much greater appeal for younger customers.
The discussions about Microsoft buying TikTok's US operations show it is one of the most significant technology products in years.
If you liked reading this, you might like our other stories