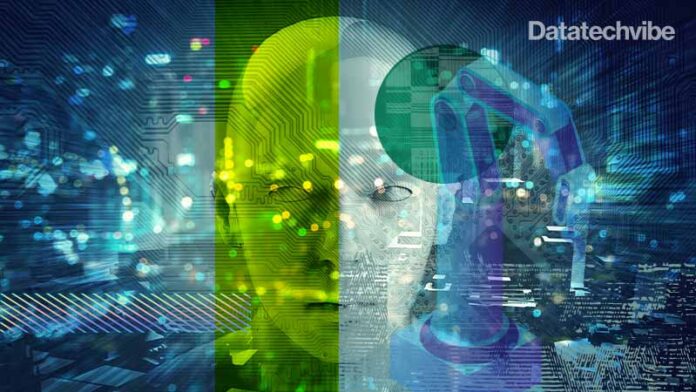 While demand for RPA has skyrocketed in recent years, it is also accompanied by frustration over its failure to deliver on the promised improvements in productivity and cost savings. Why is the domain still lagging? What are the expected changes?
Big Data and Retail enterprises have turned to robotic process automation (RPA) to simplify workflows and bring order to tasks – helping communicate with business systems and applications to increase productivity by leveraging a scalable, digital workforce. While demand for RPA has skyrocketed in recent years, thanks to the onset of Industry 5.0, it is also accompanied by frustration over RPA's failure to deliver on the promised improvements in productivity and cost savings.
This year promises to bring more sophisticated artificial intelligence and task optimisation so more offices can liberate their staff from numerous repetitive chores. But why is the domain still lagging behind? What are the expected changes?
Apart from streamlining manual processes, using the RPA technology, businesses can automate tasks, including processing and support to data management, IT services, invoice processing, and everything in between. RPA can also boost legacy integration, record digitisation and promote data-driven decisions and "path-to-cognitive" technologies.
One of the most crucial benefits of RPA is that these tools do not alter existing systems or infrastructure. Many other existing process automation tools interact with systems using application programming interfaces (APIs), where writing code can sometimes lead to concerns about quality assurance, maintaining that code, and responding to changes in the underlying applications.
Currently, there are severe limitations on what an RPA  tool can do. It has to be programmed to perform a repetitive task. A subject matter expert who understands the work process manually maps out these steps.
The Underlying Issue
There is a  lack of development in the domain. And industry insiders blame everything, from a dearth of proper RPA governance to organisations selecting the wrong processes to automate. There also seems to be the absence of an industry-wide RPA framework that provides a standard way for describing what each function to be automated does in a way that all automation tools can understand.
The present RPA programs have little choice but to do with the different ways process automation is described and detailed. Every RPA platform and the contemporary tools that occupy other points along the automation value chain speak a foreign language.
Each major RPA vendor has its own proprietary to their detailed process automation, limited exclusively to only those vendor platforms. Due to the lack of a universal design standard for automation, users that want to switch their current RPA vendors are left with only two choices: either start from scratch, which is costly and time-consuming or stick with their existing vendor, even if they are not satisfied.
Establishing common standards for RPA would connect several data commonalities into a format that all RPA tools can readily understand. It would also enable RPA programs to design automated processes and run them on any platform they choose. Through this, businesses will now be able to accelerate their digital transformations, which would also help unlock the market and take it to better investment and value capture levels.
The space has become stagnant. There are no real-life robots in sight; only tools are generally deployed to fix what was once known as paperwork, doing the work of glueing together legacy systems, pushing virtual buttons and juggling between multiple data formats so that the various teams can keep track of the work moving through their offices.
How The RPA Marketplace Might Shift & Adapt In 2022
The main job of  RPA is to knit together legacy systems that now make up the backbone of many companies. The challenge for every RPA company will be strengthening the connections between systems. That means using more modules or bots in the marketplaces, and we might just see better versions of the existing ones. A central selling point for many RPA vendors is that their tools can at times program themselves through what some call "process discovery." While this may never act as magic wanted, the tools will continue to simplify this job. It may also approach "no-code" level automation for some simple tasks.
It seems complicated to imagine that RPA platforms will simultaneously get easier to program, but such essential changes will now be seen in different tasks. While managers will automate more simple tasks, the developers will be called to customise the RPAs for more complex integrations. RPA tools make good frameworks that experienced programmers can revise and extend in many cases.
The RPA currently handles 95 per cent of the work, and the development team takes the last 5 per cent. This is the reason why some companies report that RPAs are complicated and expensive to maintain. Companies want more and more sophisticated jobs to be automated, which means bringing in better programming talent.
Craig Le Clair, the principal analyst at Forrester Research, predicts that every RPA company will now embrace AI more, and there's no doubt that RPA is one of the simpler vectors for inserting AI into corporate DNA.
The standard modules tackle optical character recognition, machine learning (ML), and machine vision tasks. RPA firms that deploy more intelligent AI modules will be able to win more contracts in the near future. The present accuracy and depth of the AI algorithms used will also rise in importance. RPA startup Gryps, focused on the construction industry, is currently applying ML to organise construction project files and documents.
The number of industries inculcating better AI with RPA continues to grow, with a Deloitte report predicting the technology will achieve "near-universal adoption" within the next five years. According to the same report, 78 per cent of organisations that have already implemented AI-based RPA and are expected to "significantly" increase their investment in the technology over the next three years. Companies that do not process much paper or don't need the extra intelligence may find they are not as interested in AI-based innovations.
The intelligence level now seems to be slowly rising at all parts of the stack. For instance, some are now touting "semantic automation" to highlight the ability to understand what jobs must be done intuitively. Semantic automation promises to be more thoughtful about understanding what to do, a process that can aid if and when user interfaces are redesigned.
Top RPA tools are rapidly adding new and better intelligent options, making them more capable. They're also becoming better adept at process discovery and other low-code and no-code opportunities. The RPA space is evolving and will only grow further in 2022. Cloud-based, AI-enabled robots are expected to bring intelligent automation to all enterprises and ultimately generate the change to enable RPA to be genuinely transformative.
If you liked reading this, you might like our other stories
Is RPA Catalysing Healthcare Industry?
Let the Software Robots Take Over