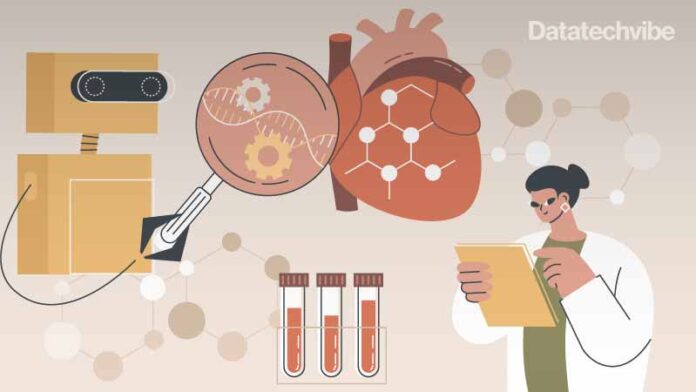 Robotic Process Automation (RPA) has been widely adopted by the healthcare industry across the globe.
According to market studies, RPA is expected to reach $5billion by 2024 and the healthcare segment is expected to be one of the fastest-growing sectors over this forecast period. But does this come as a surprise? No. Healthcare systems contain multiple layers of rule-based processes and generate a substantial amount of sensitive data to be taken care of, and RPA takes good care of it all.
Implementation of RPA in healthcare
Repetitive calls being unanswered to book an appointment is frustrating. And patient scheduling, a salient application of RPA, comes to rescue. Along with eliminating the need for resource allocation for scheduling, RPA can also improve customer relations since patients can book appointments faster.
Data protection and cyber security are being enhanced as well since automation permits healthcare providers to regulate data access and invoke permission rights. This control is imperative as doctors, administrators, IT, or back-office departments require varying degrees of access.
Automation can reduce detection and response time, deploy security controls, classify risks, and fortify data-loss prevention to minimise risk exposure for cyber-attacks.
Claim management comes with tedious and tiring layers of inputting, processing, and evaluating documents and data. Here as well RPA comes to the rescue, by automating time-intensive tasks.
RPA-led claim management can also eliminate human errors during claim processing. According to a report, Medicare insurance frauds are high in the US, and RPA can take care of general fraud and false claim paddling among many others.
Regulatory compliance is another domain where RPA  helps. Healthcare providers need to track structured log files to comply with external audits and, in most cases, bots take care of this elongated scribal process.
RPA enhances the confidentiality of sensitive healthcare data. Data entry, data mining, and data extraction are imperative to this industry not only for diagnosis and treatment but for academic research as well.
Workload automation tools such as ETL, FTP execute data flow from legacy systems to digital systems when those are being automated by RPA bots.
Healthcare is data-rich, with diverse data types that include patient clinical data claims and cost data to R&D's published papers and clinical trial data. RPA bots transfer these to healthcare analytics vendors to deliver accurate diagnoses and improve patient care without restricting any confidentiality regulations.
Is RPA Implementation Coming To Fruition In Healthcare?
According to CAQH's study, the healthcare industry could save $13.3 billion if administrative tasks are automated in the revenue cycle. Max Healthcare, a India-based healthcare chain, benefited from RPA bots in patient interaction — a study says it was able to reduce the turnaround time for claim processing by at least 50 per cent.
Accelerated decision-making through RPA shoots up productivity, expanding business knowledge and increasing cost savings.
Improved data management and compliance through RPA have benefited many healthcare companies, especially during the pandemic last year. A hospital in Washington deployed an online screening and patient triage tool to keep up with COVID-19 related demand.
Another US hospital deployed COVID-19 screener, a tool that presented patients with questions that could automatically differentiate between possible COVID-19 cases and other ailments. This comes under automated scheduling and notification enablement through RPA in healthcare.
A much-warranted resource allocation and utilisation during the pandemic have been facilitated by RPA, leveraging technology such as digital sensors.
RPA technology helped healthcare providers to track scarce portable equipment assets such as ventilators, defibrillators, and various kinds of medical pumps.
The locations of these scarce assets are tracked and reported via a cloud-based control panel that graphically displays all tracked assets with colour-coded circles to show status alerts.
A hospital in Dublin recognised the value of RPA for automated COVID-19 reporting. Earlier, the disease reporting function was largely manual with nurses and administrators logging into a testing system, obtaining disease codes, logging into another portal via VPN, and manually entering the results into the portal for each patient.
When the pandemic hit, the hospital understood that this process was not feasible, so they invested in RPA to automate the process. The RPA robot seamlessly logged into the testing system, applied the accurate code, and input the results into the correct system. This specific  automation alone saved the hospital approximately three hours of work a day, leading to improved patient care and efficiency.
Using RPA, bill details from each department can be automatically collected and organised onto a consolidated bill. This facilitates quicker bill generations as well as conversions to payments, leading to a streamlined revenue cycle process.
If you liked reading this, you might like our other stories
Let the Software Robots Take Over
It's All About Data Analytics