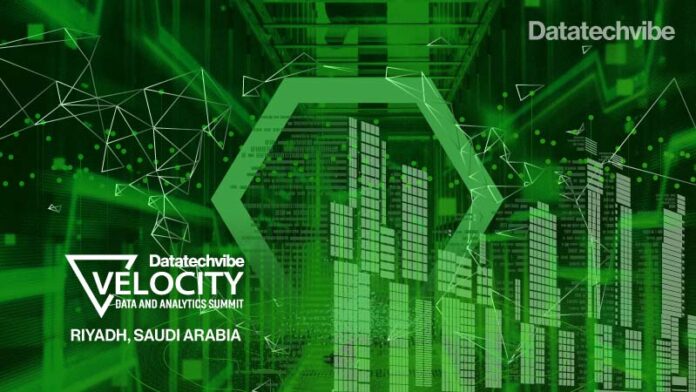 With only a few days left for Velocity, Data & Analytics Summit, Saudi Arabia edition –  the biggest event for data and technology leaders in the region, Datatechvibe highlights the torchbearers for digital transformation fueling the data revolution in the Kingdom.
The summit will take place on September 28 and 29, 2022. It will cover a wide range of topics, such as building a data ethos, the future of data management and integration, capitalising on business intelligence in the new digital era, and fixing the quality of data at scale in enterprises.
Here's a look at the headlining speakers;
Ala AlSharif, Senior Solutions Engineer at Confluent
Ala AlSharif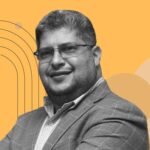 is the Senior Solutions Engineer at Confluent with over 17 years of global experience in infrastructure and virtualisation consulting. He has demonstrable experience in designing IT solutions that deliver business value and proven track record of major client wins, most recently in the cloud, virtualisation, mobility and application delivery. Prior to joining Confluent, AlSharif worked with brands like Nutanix, Citrix and Versos Ltd. His client sector experience includes telecom, aviation, finance, retail and education. He is an accomplished presenter with a mature, business-oriented approach to solution sales, working collaboratively with compatible vendors, colleagues, and partners.
Dr Aseel M. Almansour, General Manager of National Urban Observatory at Ministry of Municipal and Rural Affairs & Housing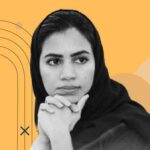 A strategic-thinking data specialist with extensive work experience related to data, advanced analytics, decision support, and innovation. Dr Aseel M. Almansour is currently working at the Ministry of Municipal and Rural Affairs & Housing (MOMRAH), Saudi Arabia, as the General Manager of the National Urban Observatory (NUO) and Data Office (DO). Prior to this, she supervised the establishment of the Decision Support and Data Office in MOMRA. She has worked at the General Authority for Statistics (GaStat), where she led the Innovation and Statistical Development department, including big data projects. Additionally, she worked at the International Monetary Fund (IMF) in Washington DC as a Senior Research Officer in the Research Department. Her work involves multiple data and strategic projects, establishing departments, leading analyses on policy issues for the World Economic Outlook (WEO) at the IMF, and finding statistical solutions to complex problems at the statistical consulting centre. She has actively worked with the Global Working Group of big data (GWG) at the United Nations (UN), the G20 Digital Economy Task Force (DETF), and the ecommerce council-measurement committee.
Emmet Kelly, Chief Data Officer at YAP Holdings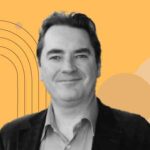 With over 35 years of experience working in multiple industries like finance, telecom, loyalty and FMCG Data, Emmet Kelly moved from statistician to digital market research entrepreneur through to app development, fraud, regulatory, compliance and loyalty expert. He worked with brands like Meteor, Eircom/eir, AIB, Barclaycard and EITC/du. Kelly is working with YAP Holding in the MENAP region as a Chief Data Officer. As the company launches in a host of countries with diverse cultures, languages, and legal and compliance rules, he helps guide this data-driven business toward ever more exciting and innovative solutions for its customers. He is fascinated by measurement, digital marketing, data visualisation, insight and the use of AI tools to automate everything for data preparation, clustering, segmentation, data-driven decisions and propensities, honing personal experiences with the ever-abiding goal of a segment-of-one.
Hafdi Salah, Managing Partner at BBI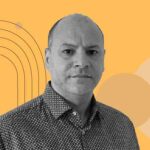 A results-oriented professional with over 24 years of experience in technology solutions, engagement, consulting and delivery at the executive level, Hafdi Salah currently holds the position of Managing Partner at BBI. He led many mega-scale, end-to-end enterprise data management projects in multiple sectors, including telco, banking and government. Before co-founding BBI, he held multiple technical and managerial positions with leading multinationals like Du and Atos. He has an outstanding track record of strategic development of new visions to meet the long-term business requirements in a dynamic environment focused on services and delivery to customers. Salah has proven skills in end-to-end project management, with a successful track record of formulating project and program management plans to deliver new service solutions within time and budget constraints. He is recognised as a hands-on, proactive troubleshooter who can rapidly identify business problems, formulate tactical plans, and implement leading-edge technology solutions in challenging environments.
James Schlesinger, Senior Product Manager – Web Analytics at Chalhoub Group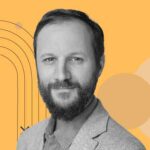 Following his early experience as a qualified network engineer, James Schlesinger transitioned into digital marketing a decade ago. Most recently, he could be found within the Global Media Tech team at Dyson HQ (UK), navigating a heavily process-driven group commercial team and supporting market teams across the globe. Strong relationships there provided him with a new opportunity in Dubai at Chalhoub Group, where he re-joined former Dyson colleagues. Chalhoub group's key successes include enabling an identity resolution platform and adopting a data activation tool to power server-side event tracking and audience segmentation.
Building out a team in a new region has been a rewarding part of the journey, seeing the evolution of paid media over recent years meant learning more about his IT skills as the technical side of marketing has forced his career to go full circle as he upskills teams in cloud technologies.
Kamran Ahmed, Vice President – Data Quality Manager at The Saudi National Bank
Kamran Ahmed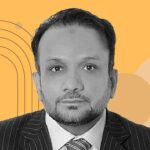 is an enterprise data science, management and governance professional with over 20 years of experience in highly sophisticated working environments in banking, finance and manufacturing. Ahmed brings a unique blend of experience in technology, business, regulatory reporting, data flow, integration and mapping. He has excelled in combining his technical capabilities and business knowledge with the ability to motivate his team. He focuses on the strategic vision to create a conducive learning environment for his team members. He believes in combining resources such as technology tools and skills augmenting people's capabilities to encourage them to deliver on the potential of those resources.
Mohammed Muzamil Sadiq, Head of Digital Analytics, BI & Automation at Al Rajhi Takaful
Mohammed Muzamil Sadiq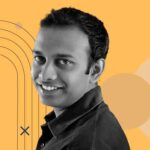 started his career in digital as a web developer in 2008 and went on to win many awards. He is a global keynote speaker on digital, ecommerce, AI and data. He has a mix of academic and professional experience at world-renowned organisations and institutions. He has certified experience in advanced tools for analytics, ecommerce, marketing, and project management; currently leading a world-class team in digital analytics, BI and automation under the supervision of the Saudi Central Bank. He is currently working at Al Rajhi Takaful. Sadiq has strong competencies using both creativity and analytical skills. Assessed on GALLUP CliftonStrenths Leadership Strensgthsfinder 2.0, he has developed as a leader in multiple areas like ecommerce, advanced analytics, digital marketing and project management.
Dr Osama Naser Alrajeh, General Manager at Institute of Public Administration – IPA
Dr Osama Naser Alrajeh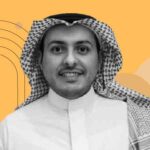 works as a General Manager of the Data Management Office, a digital transformation consultant, and an IT trainer at the Institute of Public Administration in Riyadh. Prior to joining IPA, he worked with entities like Newcastle University, Bank Albilad and Al Khuraiji Factory. Dr Alrajeh earned his PhD in Computer Science from Newcastle University, his MSc in Computer Science from Ball State University, USA and his BSc in Computer from King Saud University, 2009.
Rashed AlOthman, Digital Transformation Consultant at DX Smart Ways
Rashed AlOthman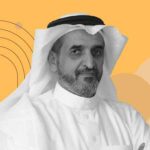 has been involved in computing on a full-time basis since 1984. During that time, he has developed substantial hands-on technical and digital transformation, technological, consulting, business and management skills. Such skills have contributed to the assumed roles of Riyad Bank CIO, Arabian Centres CIO, Bank Albilad CIO, Senior Vice President of Information Technology Governance, Chief Architect of Riyad Bank, head of Technical Support SAMBA, and Assistant Manager of Technical Services of Saudi Customs. He is an entrepreneurial visionary with a thorough understanding of the application of information technology and concepts to business and fintech development. With a proven track record of delivering cost-effective leading-edge IT solutions, he has an excellent record of building and motivating teams He has accumulated experience in the areas of banking, real estate and mall management.
Sri Lakshmi, VP, Head of Analytics and Artificial Intelligence at First Abu Dhabi Bank (FAB)
Author and a creator of an AI model, owner of a patent for it, and the recipient of the BEST AI transformational leadership award in financial services. Sri Lakshmi has over 18 years of banking experience in data, business intelligence, data visualisation, analytics, and AI. As VP, Head of Analytics and AI, she heads data, analytics, and AI teams. An innovative thinker with the ability to devise novel solutions to industry problems, she is fanatical about using data, analytics, and AI to boost revenue, cut costs, and improve customer satisfaction. Investments in data, analytics and AI  under her leadership have yielded a 4x ROI.
Her expertise includes customised recommendation engines, fraud risk, digital analytics, customer acquisition, product penetrations, attrition, retention, channel migrations, digital adoptions, and risk monitoring. She has built data infrastructures for Fortune 500 companies, including big data, data lakes and data warehouses.
Tomasz Mazur, Head of Customer Acquisition at Chalhoub Group
Tomasz Mazur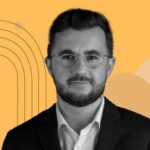 directs the Chalhoub Group Web Analytics team, providing expertise in data collection, analysis and activation. A strong strategist, he is excited to keep pushing the cutting edge of web analytics. His digital career kickstarted in Berlin, working in analysis and honing his skills in A/B testing for retail giant Zalando. An aptitude for conversions and optimisation allowed him to pursue this through consultancy, working with both large companies and startups. An exciting opportunity in digital analytics took him to Dubai – where he was able to sharpen his technical skills while taking on the challenge of a brand new region. During this time, implementation and advanced web analytics progressed into data collection, data warehousing and more data strategy.
Umran Rafi, Head of Data & Analytics, ENOWA at NEOM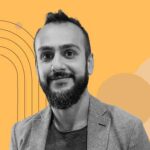 A passionate and driven transformation agent who evangelises, influences and educates leadership and wider management on how to harness the opportunities and value offered by true digital and data transformation from strategy through to execution. Umran Rafi has over 15 years of experience in data as an engineer, analyst, project manager, scrum master, technical/data/enterprise architect and data leader. Extensive experience in big data, strategy, data architecture, data integration, ETL, BI, DW, data science, data governance, metadata and data quality. Rafi currently holds the position of Head of Data & Analytics, ENOWA at NEOM. He is a speaker on data – IT strategy, data management and data architecture with presentations delivered at 16 international conferences and awarded Top 50 UK Data Leader by Information Age.
To hear what these impressive technology leaders have to say about the future of data in the enterprise, register at: Velocity — Data and Analytics summit. 
If you liked reading this, you might like our other stories
Meet the Speakers At Velocity, KSA
Velocity KSA: Must-Attend Sessions