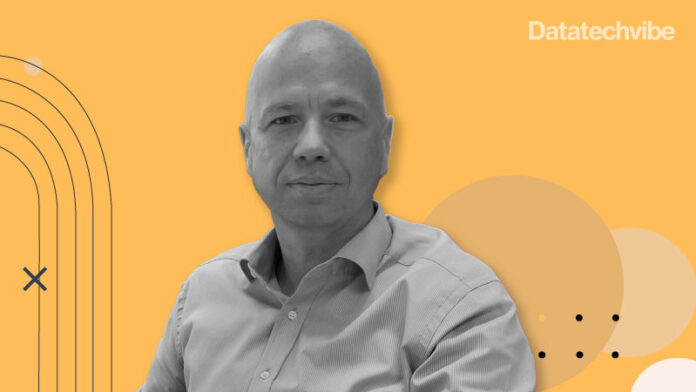 Datatechvibe spoke with Arnd Baranowski, CEO at Oculeus, about how telecom fraud evolved, the type of voice communication services highly exposed to fraud, its implications and associated costs, and how to use AI and ML to understand customer behaviour.
Excerpts from the interview;
Tell us about your company's journey.
Our journey is a story that I always enjoy telling.
It all began in 2002 when we developed our first software package as part of a consulting engagement with a telecoms operator in central Europe. This initial software system was designed to improve the management of this telco's interconnects wholesale business. As a result of this project's success, we officially founded Oculeus in 2004 and then began attracting additional business with other telcos and network operators across Europe.
Over the years, we have strategically developed additional software packages. Today, we offer a complete set of solutions that position our telco clients to manage their service and network operations better. We have recently added important automation tools and AI technologies to our products in recent years. Today, Oculeus is a global company with over 100 customers in a range of telecommunications verticals.
How has telecom fraud evolved?
Telecoms fraud prevention is an area we have expanded into in recent years, and we currently have a lot of momentum in this space.
Telecommunications networks were based on physical infrastructures and remained this way for decades. To commit telecom fraud on these networks, fraudsters had to break into the telecommunications infrastructure to redirect the traffic physically.
As IP and other internet technologies developed, telecom networks evolved from physical to virtual ones. This evolution also changes the nature of the security vulnerabilities of telecom networks. Today, the threats of telecom fraud are clearly cybersecurity risks.
What type of voice communication services are highly exposed to fraud? What are the implications and associated costs?
Enterprise telephony systems are highly susceptible to telecom fraud. Most have only basic security mechanisms that are straightforward for most cybercriminals to bypass. This is especially true for many IP-based PBX systems that run from cloud environments.
Once inside an enterprise telephony network, a cybercriminal can easily inject fraudulent telecommunications traffic into expensive destinations. In most cases, such attacks go undetected. The enterprise only discovers that it was hit by a telecoms fraud attack when it receives its monthly bill from its telecom provider.
Who is responsible for paying the financial damage of telecoms fraud attack is an important question. The answer depends on the local regulations. The damage is the service provider's responsibility in only a few countries. However, in most places, the costs of a telecom fraud attack fall on the enterprise that was the attack victim.
Have the fraud management practices of telcos kept pace with these changes?
For many years, the answer to this question was clearly no.
Today's fraudsters are cybercriminals using the latest technologies to execute financially damaging attacks rapidly. Despite this, most telcos' telecoms fraud management practices have been traditionally based on slow-moving, siloed processes that rely on legacy technologies that are far behind the innovations used by fraudsters.
However, there are encouraging signs of change and strong indications that telcos can now close these gaps. The current generation of telecom fraud prevention technologies starting to be used by telcos includes automation tools and application AI, improving their abilities to counter the innovations used by cybercriminals.
How do you use AI and ML to understand customer behaviour? How can AI improve telecoms' fraud prevention efforts, especially in the hybrid work environment?
The hybrid workplace has greatly expanded the attack surface of many cybersecurity risks, including telecom fraud. With more and more staff remotely connecting to central resources, there is a constantly growing list of vulnerabilities that IT teams are struggling to control.
Our telecoms fraud prevention solution applies AI to create an extensive baseline of expected telecommunications patterns and activities. An organisation's telecommunications network is continually monitored, and any changes are immediately and automatically identified and investigated. Our AI-driven technology blocks any instances of fraudulent telecommunications traffic within milliseconds.
Our innovative application of AI positions our customers to stop telecom fraud before any significant financial damage is caused.
If you liked reading this, you might like our other stories
Waking Up To The Dawn Of Hybrid Multi-cloud
Datatech Spaces: GitHub