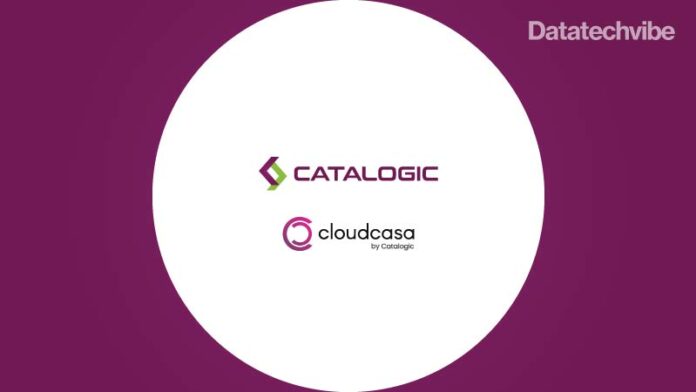 Catalogic Software, a provider of smart data protection solutions, is releasing major features to its cloud native back-up-as-a-service platform CloudCasa, enabling advanced migration and recovery to restore data across clusters, regions, cloud accounts, and cloud providers.
This is important for disaster recovery scenarios, for cluster migration, and replication of production environments for dev/test, according to the vendor. For cyber-resilience, in addition to SafeLock which provides tamper-proof protection for backup data, CloudCasa also introduced security scanning for Kubernetes clusters and AWS cloud accounts.
CloudCasa protects cloud-native applications across Amazon Elastic Kubernetes Service (Amazon EKS), DigitalOcean, Google Kubernetes Engine (GKE), IBM Cloud Kubernetes Service, Microsoft Azure Kubernetes Service (AKS), Red Hat OpenShift, SUSE Rancher, and VMware Tanzu.
CloudCasa feature updates include:
Kubernetes security posture review
AWS cloud security posture review
Kubernetes cross-cluster, cross-account, and cross-cloud restores
Organisation support for enterprises
Agent auto-updates
The new security posture review features allow users to protect against intrusion and data exfiltration due to misconfiguration by scanning Kubernetes cluster, cloud, container, and network configuration.
"With this release, CloudCasa becomes the first Kubernetes data protection product or service that allows auto-creation of an Amazon EKS cluster during recovery based on the configuration of the cluster backed up.
This allows Kubernetes administrators to automate and considerably shorten their recovery times without maintaining a costly stand-by cluster in their cloud just for restores," said Sathya Sankaran, COO, Catalogic Software.
"With the new security posture reviews for Kubernetes and cloud environments, CloudCasa provides the most cyber-resilient data protection service that can deliver not just quick recovery in the event of a cyber-attack but also detect vulnerabilities before they are exploited."
CloudCasa is generally available through public cloud catalogues and marketplaces such as AWS Partner Network and DigitalOcean and the catalogues of Kubernetes management platforms such as Rafay and SUSE Rancher.