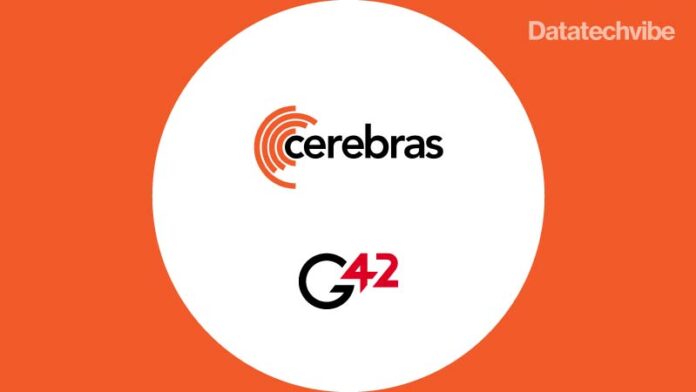 Cerebras Systems, the pioneer in accelerating artificial intelligence (AI) compute, and G42, the leading UAE-based AI and cloud computing company, announced at GMIS the signing of a memorandum of understanding (MOU) under which they will bring high performance AI capabilities to the Middle East.
G42, which manages the region's most significant cloud computing infrastructure, will upgrade its technology stack with Cerebras' industry-leading CS-2 systems to deliver unparallel AI compute capabilities to its partners and the broader ecosystem.
"Cerebras, in partnership with our extraordinary customers, has achieved incredible breakthroughs that are transforming AI," said Andrew Feldman, CEO and co-founder of Cerebras Systems. "We are privileged to be working with G42, the Middle East's leader in AI innovation. Together we will transform our industry, making the impossible commonplace."
Also Read: Living On The Edge
This new high-performance AI computing infrastructure will initially be focused on addressing three challenges:
Building the largest and most capable network for Arabic natural language processing (NLP) to develop innovative and more accurate digital solutions that utilise Arabic.
Developing deeper and more accurate neural networks to analyse very high spatial and temporal resolution satellite images.
Leveraging the National Genome Program as a vehicle to develop novel techniques and algorithms for next-generation genomics processing with AI.
Peng Xiao, Group CEO, G42, said, "We at G42 believe in the power of partnerships and have embraced this approach to business as a core part of our corporate DNA. We are very pleased to be partnering with a global best in the computing field, Cerebras Systems, to accelerate our research into new AI applications across industries here in the UAE and beyond."
Cerebras' technology accelerates the time to answer today's AI work from months to minutes – all at a fraction of the power and space per unit compute. It will also support the multi-trillion parameter models of the future with its brain-scale AI innovations. The company's CS-2 system, powered by the industry-leading Wafer Scale Engine (WSE-2), is purpose-built for AI, delivering a massive leap forward for customers across pharma & life sciences, supercomputing centres, national labs, and more.
Under the new agreement, G42 will equip its cloud computing business, as well as its research institute, the Inception Institute of Artificial Intelligence, with the latest systems to accelerate AI research and the deployment of commercial solutions that will address some of the most pressing challenges faced by local, regional and global organisations across industries.