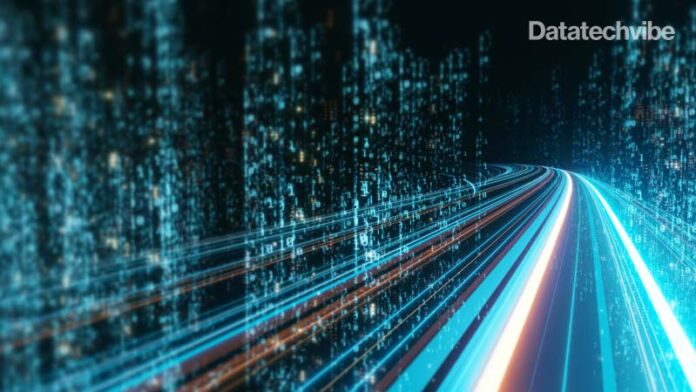 "Over the past 12 to 24 months there's been an increasing alignment of the private sector to some of the visions of the governments in the region," said Miriam Burt, Managing Vice President at Gartner.
Burt was speaking at Gartner's Middle East media roundtable in Dubai where the company presented their forecast report.
IT spending in the Middle East and North Africa (MENA) region is forecast to total $1.7 billion in 2022, an increase of 2.6 per cent from 2021, according to the report.
"The recovery of the IT sector in MENA will continue in 2022. In 2022, digital transformation projects will advance moderately from 2021. Underpinned by the GCC Country Visions, the rapid shift of the Gulf Cooperation Council (GCC) countries from an oil-exporting economy to a knowledge-based economy will be a major influence," she said.
The rise of renewable energy and the subsequent dip in oil prices due to COVID-19 expedited the transition towards a knowledge-based economy to reduce the regions' dependency on oil exports.
Additionally, the direction and guidance from the various governments of the GCC in their country vision statements, the advent of 5G, increase in digitally skilled local workforce, and rapid digitalisation of sectors such as banking and retail, will present a growth-conducive environment for IT spending in the region through 2022.
Also Read: MENA's Startup Ecosystem: Heating Up, Gaining Ground
Communication services will continue to be the largest segment in 2022, making up 66 per cent of total IT spending in 2022. IT services will emerge as the fastest-growing segment in MENA in 2022, forecasted to grow 8.6 per cent, followed by the software segment which is expected to grow 8.2 per cent.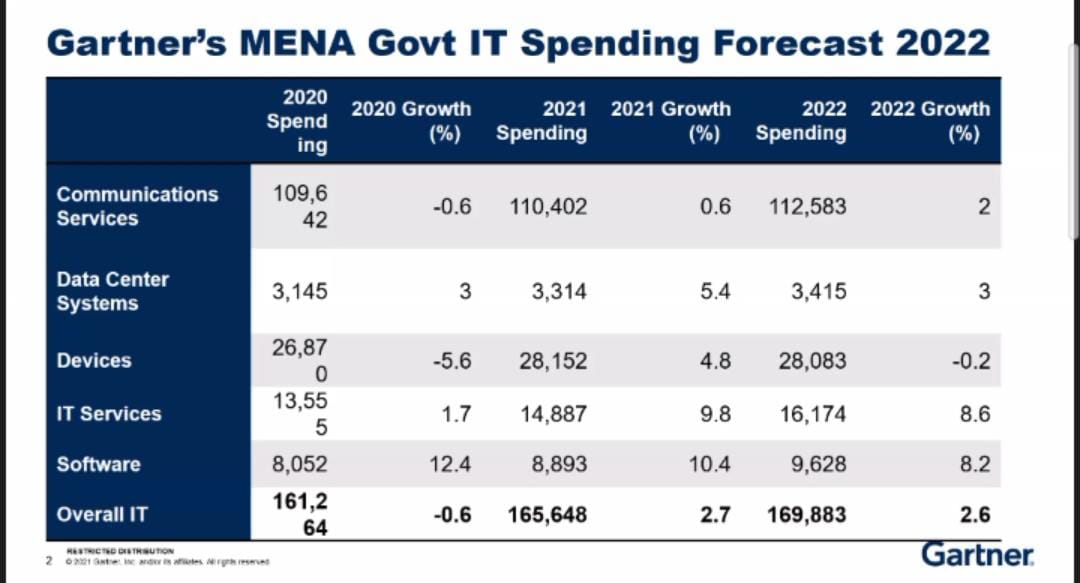 Devices will be the only segment expected to decline in 2022. In 2021, the pandemic response was a primary reason for the uptick in spending on devices. This trend will stabilise in 2022 as MENA CIOs will work on advancing their remote/hybrid working models, virtual learning, digital commerce and tele-medicine projects.
Enterprises can increasingly leverage government assistance through community-centric initiatives. The government is also focused on delivering equal access, encouraging a diversified economy and environmental, social and corporate governance.
The technology trends for 2022 are based on a primary survey with CEOs and CIOs.