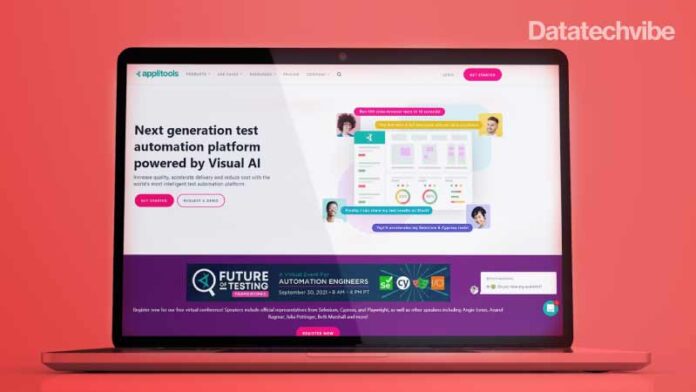 A new research published by Enterprise Management Associates (EMA), titled Disrupting the Economics of Software Testing Through AI, found that visual AI has the highest impact on software testing as compared to other available applications of AI technology in the market today.
The report found organisations reliant upon traditional testing tools and techniques fail to scale to the needs of today's digital demands and are quickly falling behind their competitors. The report identifies critical factors that hinder software engineering and DevOps teams including the escalating costs of quality control, and growing complexity associated with the increasing release velocity, number of smart devices, operating systems, and programming languages.
As such, EMA Research examined the impact of six real world scenarios of traditional test automation practices. The report then outlines five critical capabilities where AI and machine learning (ML) is used to provide real return on investment (ROI) and scale to support the growing complexity of software delivery. Each of these scenarios and capabilities address the bottlenecks and issues most commonly experienced by developers, test engineers and DevOps teams.
"Business's ability to accelerate the delivery of customer value through software innovation, at lower cost, has become critical for achieving competitive advantages," said Torsten Volk, Enterprise Management Associates (EMA), Managing Research Director. "AI-based test automation technologies can deliver real ROI today and come with the potential of addressing, and ultimately eliminating, today's critical automation bottlenecks that stifle modern software delivery."
Also Read: Is Security Key To Your Cloud-Native Strategy?
Key data points in the report include:
Nearly a 100 per cent increase in the number of test automation-related questions posted to StackOverflow over the past year.

The growing number of different smartphones released per year (30 per cent CAGR since 2017 for Android alone) places increasing pressure on quality assurance teams.

The explosion of cloud native architecture and microservices-based apps that reside on a growing number of cloud services (up 225 per cent since 2015) from AWS, Azure and Google Cloud compounds the complexity of software delivery.

The increase in technology complexity and the growing number of monthly code releases, multiplied by the traditional set of daily tasks to be completed by test engineers results in an exponential increase in the testing effort required for comprehensive software quality control.

Test automation frameworks typically rely on a jungle of test scripts written in different languages, using different sets of runtime parameters, and lacking in consistent compliance test capabilities. As a result, organisations are forced into the uneasy choice of adding cost or risk to their agile development processes.
An AI-driven approach to software testing disrupts the traditionally linear relationship between the number of software releases and the associated testing overhead. Ultimately, AI-driven testing eliminates the vicious rectangle that forces organisations into a trade-off between releasing faster, optimizing spend, improving the customer value of the product (quality), and reserving time for innovation.