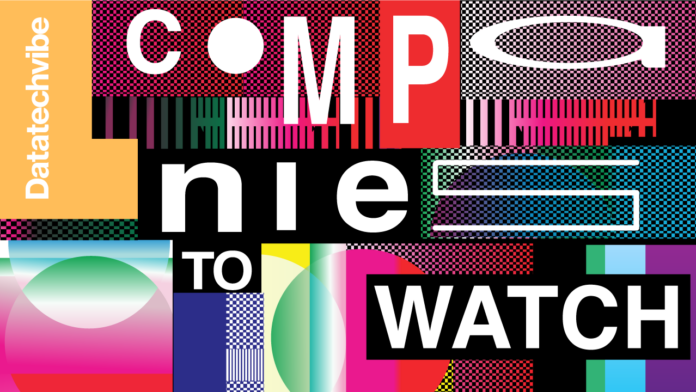 We are excited to bring you another round of innovative tech companies. As we sat down to shortlist the startups, we wanted to highlight early-stage companies zeroing in on niche requirements or offering mature solutions meant to deepen existing digital capacities. These startups are bound to do great things. So, check out our list of promising startups to watch out for.
Founder: Alia Rahman, Tahbit Chowdhury, Rob Liang, Norman Zhou
Segment: Innovation + social change.
Led by dedicated engineers and scientists, Elizion Tech is a nanotechnology startup striving to make the world safer  — quite literally. It enhances filtration and kills viruses and pathogens on contact through the development of antiviral nanocoatings. The coatings can be integrated into a host of media, including non-wovens in the production of personal protective equipment (PPE), air filters, high touch surfaces (touchscreens, handrails), and paints to render them virucidal. They are non-toxic and hypoallergenic. Its nano coating renders PPE antiviral by applying a thin layer of its proprietary treatment to the middle and top layer of a surgical mask. The antiviral treatments can substantially improve the effectiveness of PPE, filtration systems, and the safety of high-touch surfaces. 
To effectively minimise the acquired infection of COVID-19 in public places like hospitals, transport, schools, stores, and malls, antimicrobial nano-coating is an effective option to tackle the spread of this disease.
Its solution is not just for COVID-19 but for the seasonal flu, common cold, and other airborne pathogens that put vulnerable populations at elevated risk as well.
With scientists agreeing that more viruses capable of causing a global pandemic will emerge, ElizonTech has huge growth potential that deserves a spot on our list.
Also Read: Companies To Watch
Founders: Ben Ofiri, Itiel Shwartz
Segment: Kubernetes-native platform 
Founded in 2020, Komodor streamlines and automates the troubleshooting and code updating process. Leveraging technologies like Kubernetes and microservices, the startup simplifies the use of these tools that require significantly less time and workforce, and thereby, cost-saving. Their use of a centralised database of corrections and updates makes it easier and less time-consuming for DevOps teams to detect and correct problems. It streamlines Kubernetes troubleshooting by offering a unified view of all events across the entire Kubernetes stack, with the context and the actionable insights to easily detect root causes, rapidly solve issues, and innovate.
The startup has already raised $25 million in less than a year, which is a remarkable feat. Its robust investor portfolio and capital generation are strong indications that the startup has accurately identified a pressing need for such a product in the industry. It wouldn't be a surprise to see it soar soon.
Founder: Scott Totzke 
Segment: Quantum-safe security software
What cryptography do you have in your organisation? Like the grains of sand, cryptography is everywhere — and it's challenging for organisations to keep track of. It's at the core of every secure transaction, every form of communication. Today's organisations rely on cryptography to an extent that few people realise. When cryptography updates are required, organisations struggle with transitions, which are costly, disruptive, and time-consuming tasks. With the development of large-scale quantum computing, it's now only a matter of time before today's cryptography will be broken and need to be replaced. ISARA specialises in creating crypto-agile and quantum-safe security solutions for information technology ecosystems. It's clearing the path to quantum-safe security by delivering practical, standardised solutions for a seamless migration, as many enterprises are looking to adopt a crypto-agile posture with minimal disruption to existing systems, standards and end users. The onset of large-scale quantum computing and its effect on cybersecurity necessitates new approaches to how public key cryptography is used and implemented, and ISARA gives one. Last year, the startup raised $7.2 million from Canada's Strategic Innovation Fund.
Founder: Pablo Vidarte
Segment: Biotechnology
Bioo focuses on renewable energy, and its mission is to obtain electricity from nature by generating energy from plants' photosynthesis. They have two current technologies: electricity by nature and plants as biological switches.
Unlike a large solar farm that might displace nature, the biological panels can work without impacting plants growing in a field. The technology uses materials (such as graphite) that are more abundant than those used in solar panels, so when mass-manufactured, it could potentially compete on price.
The tech will be used on farms, where biological batteries can power sensors that gather data like humidity and pH of the soil, mapping out the field so farmers can optimise the conditions for growing crops. The sensors could eventually also be used to measure other factors like the amount of carbon stored in soil — a crucial data point as farmers using regenerative agriculture techniques aim to earn carbon credits for fighting climate change. Bioo has big plans for the platform in the future, working on a technology that turns plants into switches that activate light or sound, and expects to bring the Bioo Panels to the market by the end of 2021 or early 2022. Surely, this startup is one to look out for.
Also Read: Who's Buying Who: Big Deals In AI
Founder: Gonçalo Ribeiro and Fabiana Clemente 
Segment: AI Solutions
Real data has many limitations that synthetic data does not have. The process of building datasets is now much faster and cheaper with automated preprocessing, labeling, and synthetic data generation. But the majority of AI projects fail because of a lack of good-quality data. About 80 per cent of the day-to-day work that is being done by data scientists is spent on cleaning the data sets, which is highly inefficient and induces various biases within the data. YData offers tools to discover new data sources, synthesise data, and improve its quality helping data scientists who struggle with the access to sensitive data and poor data quality while having to build and deploy scalable AI solutions, and solves the data pains in an automated way.
Synthetic data mimics real-life data stored in tables and can be used for behaviour, predictive, or transactional analysis. For small companies, access to labeled datasets is limited, expensive, or unavailable. As a result, synthetic data generation enables companies and researchers to create data labeling solutions for training and even pre-training machine learning models. The space is fast-growing. There are over 60 synthetic data companies globally, and 45 per cent were created in the last two years. The available funding information reveals that at least  $78 million was injected into synthetic data companies in 2020, a 78 per cent increase from 2019. Backed by Microsoft, AWS, Google Cloud, Nvidia, this startup looks promising to build the next billion-dollar business.