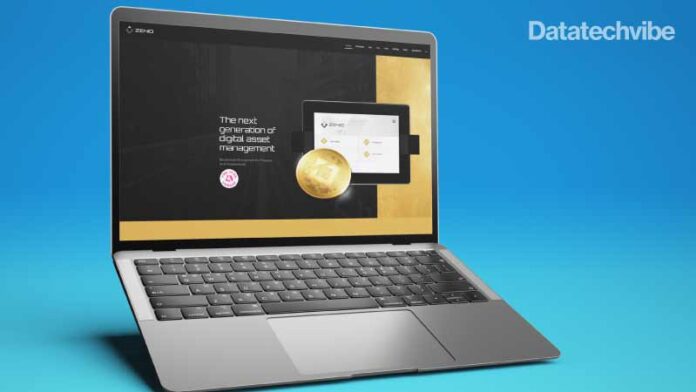 Zeniq Technologies Ltd, a blockchain-based decentralised applications provider, will launch a tokenisation project in Dubai to revolutionise the trading of digital assets. To mark the occasion, public members will be invited to view for the first time a unique show of digital artworks displayed on the world's most giant façade screen of the Burj Khalifa.
The project will see non-fungible token (NFT) trading platforms for real estate, gold and precious metals, gemstones and digital art. The launch will take place at "The Future of Digital Assets" conference at the Armani Hotel in the Burj Khalifa under the patronage of Sheikh Saeed bin Hasher Al Maktoum, chairman of Zeniq Technologies. 
The Zeniq Art NFT will be the first of several tokens, which are, in effect, digital stamps of ownership and provenance. Dubai has been selected as the launch venue for the Zeniq Art NFT because of the city's increasing role as a global centre for investment in digital art.
Also Read: The Blockchain Backstory
Distinguished authors believe that along with the history of humanity, some cities were the centre of world creativity. Remarkable examples are Athens, Hangzhou, Florence, Edinburgh and, most recently, Silicon Valley.
Paco Bree, professor of innovation at Deusto Business School, digital artist and co-founder of Paradima.io, a company specialising in Digital Art Knowledge, also argues that Dubai is fast emerging as the sixth centre of creativity throughout human history. Some of the factors that nurture this vision include the commitment to invest and promote creativity and exponential technologies to solve global challenges for a better world. It is no coincidence that Dubai has just announced a new Dubai Creative Economy Strategy, intending to double its number of creative companies in the next five years. Zeniq is very proud to be part of that.
Blockchain is a system in which a growing list of records is linked and encrypted to protect the security and privacy of users, applications and assets. Blockchain is maintained on multiple computers that are connected on a peer-to-peer network. The Zeniq ecosystem and its blockchain are designed to provide unprecedented security standards for these assets.
Zeniq Technologies was conceived in AREA 2071 of the Dubai Future Foundation. AREA 2071 is a physical manifestation of the drive to make Dubai the world's leading city in terms of innovation and ideas with a positive global impact.