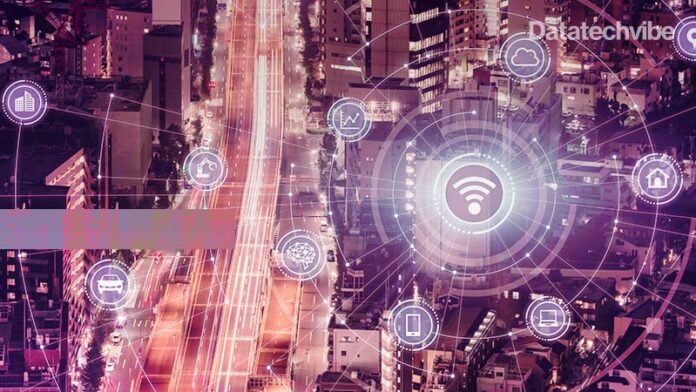 In this article, we'll take a closer look at the key trends in SD-WAN that organisations need to follow to rebound from the crisis and prepare for the post-covid era
As governments begin lifting restrictions, the COVID-19 crisis has profoundly impacted organisations. Many organisations have run out of business; some have survived, while others have thrived. This last category was perhaps the best prepared because they had already digitised a large part of their operations, if not their key business functions. As organisations emerge from the crisis, they must reinvent themselves, be more resilient and increase their ability to cope with business change. In this article, we'll take a closer look at the key trends in SD-WAN that organisations need to follow to rebound from the crisis and prepare for the post-covid era.
Digitisation and cloud migration are now a given
The crisis has accelerated digital transformation and the move of applications to the cloud. As a result, the role of the data centre is shrinking, and it has become less relevant to backhaul the traffic to the data centre. Organisations now need flexible wide-area networking connections that allow them to steer the cloud-hosted application traffic directly to the cloud securely. Continuing to backhaul cloud traffic using costly, rigid MPLS lines prevents them from optimising and modernising their network based on business needs.
An SD-WAN allows IT departments to modernise the network to embrace digital transformation and increase the alignment of IT systems with business objectives. SD-WAN connections can indeed leverage cheaper and flexible internet and 5G/LTE connections and deliver the end-user quality of experience at the same level – and even better – than the previous WAN model based on backhaul. Advanced SD-WANs intelligently steer traffic to the internet and use SaaS optimisation techniques, leveraging machine learning to select the best path to automatically reach applications. Organisations can also seek greater flexibility by implementing a network-as-a-service model with SD-WAN as a foundational building block.
The move to hybrid or multi-cloud is accelerating
The migration to hybrid cloud (a composition of a public cloud and a private environment) and multi-cloud is not new, but it continues to accelerate. This means there is an increasing need to simplify the process of orchestrating network traffic from the data centre to the cloud and from one cloud provider to another. Additionally, organisations are developing cloud-native applications based on microservices, APIs and a multi-cloud approach. These applications use a scalable architecture that helps support greater business adaptability.
With this shift, organisations need enhanced connectivity to cloud providers to run applications hosted in multiple clouds.
Advanced SD-WAN solutions can be seamlessly deployed to cloud service providers providing secure end-to-end connectivity to the cloud. With these solutions, organisations can quickly move workloads from one cloud provider to another, for example, from AWS to Azure.
Cybersecurity risks are everywhere
In recent years, the number of cyberattacks has increased significantly, leaving more damage than ever. Cybersecurity threats emerge from various sources, including insecure network connections and a lack of compliance measures. Most of us remember the SolarWinds attacks in December 2020 that spread from software updates, allowing attackers to access Microsoft 365 emails. More recently, the Log4j attack exploited a vulnerability in Log4j, a popular Java logging framework, that allowed attackers to execute arbitrary Java code on a server.
In 2019, Gartner coined the term secure access service edge, or SASE, which combines SD-WAN capabilities with network security features hosted in the cloud. In the post-COVID era, more traffic is heading to the cloud than to the data centre, users are consuming more SaaS applications than data centre applications, and more sensitive data is located outside the enterprise network. With this in mind, SD-WAN coupled with SSE (Security Service Edge) capabilities such as SWG (Secure Web Gateway), CASB (Cloud Access Security Broker) and ZTNA (Zero-Trust Network Access) enables organisations to mitigate security risks related to the growing adoption of the cloud.
One capability that differentiates a basic SD-WAN solution from an advanced SD-WAN is the ability to connect to a wide range of cloud security vendors giving organisations the choice of best-of-breed SSE capabilities to build a robust SASE architecture based on their business requirements. Advanced SD-WAN solutions natively integrate and can fully automate the orchestration to cloud security services to create a secure fortress against cyberattacks.
Working from anywhere is the new norm
Many analysts predict that remote working is here to stay, and organisations must find ways to bring the same level of enterprise security to the home office. With hybrid working becoming the new norm, organisations are evolving into a hyper-distributed edge environment, and they can no longer create a security perimeter around the enterprise network. A fully centralised IT network is no longer sustainable, and organisations must now adopt a distributed approach to securing remote connections.
Some access points now integrate SD-WAN capabilities forming a secure tunnel via simple internet and 5G connections. With these access points, organisations can implement a cybersecurity mesh strategy to create a smaller perimeter around every access point or device, regardless of location. This distributed approach gives enterprises better control over cybersecurity risks by securing an individual access point instead of a large perimeter without clear boundaries. With this approach, no device is trusted by default and security policies are enforced at the identity level.
The number of IoT devices is skyrocketing
In the post-COVID world, organisations are using a growing number of IoT devices ranging from surveillance cameras, POS terminals, sensors, and many more. These devices represent a significant threat as they are built on a simple architecture, and most can't run a security agent. Additionally, some industries like manufacturing face even more risks because they are witnessing the convergence of IT and OT (Operational Technology) networks that were previously separated.
Advanced SD-WAN solutions implement a zero-trust architecture that complements SASE. Zero trust frameworks assume that no user or device is inherently trustworthy. They integrate dynamic segmentation that can segment the network into multiple zones while ensuring users or devices can only connect with destinations on the network that are consistent with their role. This network segmentation prevents the spread of malicious code into the enterprise network in case of a cyberattack.
No one was able to anticipate the disruption caused by the pandemic. It is now essential to adapt to the new normal, accelerate digital transformation efforts, and address the need for hybrid working. The shift to cloud-hosted applications and hyper-distributed environments has resulted in performance and security issues. By implementing an advanced SD-WAN solution, organisations create the foundational layer to modernise their network based on a flexible and secure edge-to-cloud architecture.
If you liked reading this, you might like our other stories
Can Cognitive AI Inspire Future Model Development?  
Why Are F1 Teams Turning To Big Data Analytics?