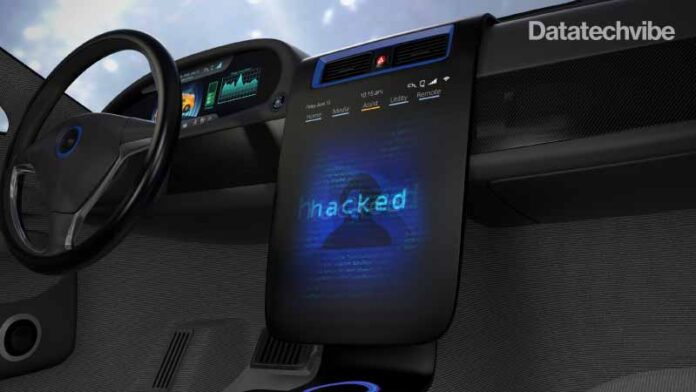 Can your car be hacked? In a word, yes. Self-driving vehicles with advanced safety features like adaptive cruise control, lane assistance, and automatic braking are particularly vulnerable. But any car made in the last few years can be disabled by a hacker.
The majority of cars on the road today can be hacked to some extent if they can connect to the internet.
Moshe Shlisel, the CEO and co-founder of GuardKnox Cyber Technologies, a company that specialises in protecting vehicles from precisely these kinds of attacks, said, "The more sophisticated the system is, the more connected your vehicle is, the more exposed you are. We have taken whatever model [car] you think of, and we hack them through various places. I can control your steering. I can shut down and start your engine, control your brakes, your doors, your wipers, open and close your trunk."
From autonomous and connected vehicles to electric vehicles and car-sharing services are heavily software-driven. Through software, AI controls autonomous vehicles and provides the interface for vehicle-to-vehicle communication. In addition to charging infrastructure for electric cars, the network supports car-sharing and ride-hailing services.
Vehicles can now communicate with one another and with the outside world with the help of software. As a result, driving becomes safer, traffic flow improves, and new mobility business models are created. The role of software in transportation has never been more critical in a world where technology is constantly evolving.
Even though transport operations were limited during the pandemic, automotive cyberattacks increased in 2020. Therefore, the auto industry needs to consider cybersecurity.
Here are the five things you should know.
Compounding risks and connectivity
Today the automobile industry is increasingly dependent on connectivity. Despite its benefits, connectivity also increases attack surfaces, leaving malicious actors more room to wreck the vehicle system. Malicious hackers can access a vehicle, and there are numerous points of vulnerability.
In addition, these actors can access innovative technologies, such as AI, ML, 5G, and IoT, at the same level. By extracting sensitive data from vulnerable connected vehicles, they can scale up the volume of their attacks.
Auto ecosystem security
Cybersecurity is no longer just about one vehicle, it is about the entire network of vehicles. In a smart city transportation network, every compromised vehicle may potentially expose every other asset to risk.
Cybercriminals are always looking for vulnerabilities in digital transportation systems. The modern vehicle is a complex system with many moving parts interconnected and networked. Thus, improved cybersecurity will help keep consumers and businesses safe from potential disruptions.
Organisational priorities for automotive cybersecurity
Cybersecurity is ever-evolving and requires constant vigilance. Although cybersecurity governance may be implemented at the operational level, it is essential to have an internal approach that addresses risk management at the organisational and societal levels.
Just protecting systems from attacks isn't enough. You need to know which targets are being tracked, who has access to which data, and steps to mitigate any security risks. Cloud deployment companies, autonomous and electric vehicle manufacturers, and vehicle transport services are all affected.
Privacy of data generated by connected cars
The roads and transport systems are just as critical as cars.
The automotive industry must keep abreast of new threats and develop solutions to help protect their customers' safety and security. Companies that strive to protect their digital assets can implement industry guidelines and best practices to help provide a cohesive strategy across all stakeholders involved in furnishing automotive services.
The success of these technologies depends on the continuous flow of data from these systems and how it can be protected through effective data sharing among industry participants.
To maintain the integrity of its digital infrastructure, the automotive industry relies on security technologies. To protect automotive entities from potential threats, these complex technologies must be designed and implemented that ensure their protection.
Automotive cybersecurity means considering the security of all stages of vehicle development, including the physical, software, hardware, and data elements within the vehicle. The process begins with deciding what features to incorporate into the product.
In addition, the ongoing methodology for designing secure systems must include strategies for mitigating risks.
Conclusion
In automobile manufacturing, software plays an increasingly important role. As computer technology continues to advance and become more robust and functionality-rich, the software is being integrated into the designs of automobiles at every stage of development.
Over the next decade, the global automotive cybersecurity market is expected to record an annual growth rate of over 21 per cent. This indicates the growing significance of cybersecurity in designing and building modern vehicles and their systems.
Thus, the automotive organisations that take cybersecurity most seriously are in the best position to become the shapers of global transportation in the next decade and beyond.
The next big thing in the automotive industry could be the ransomware-free car.
If you liked reading this, you might like our other stories
What's Driving The Automotive Industry?
Is IoT Driving The Future Of Automobiles?