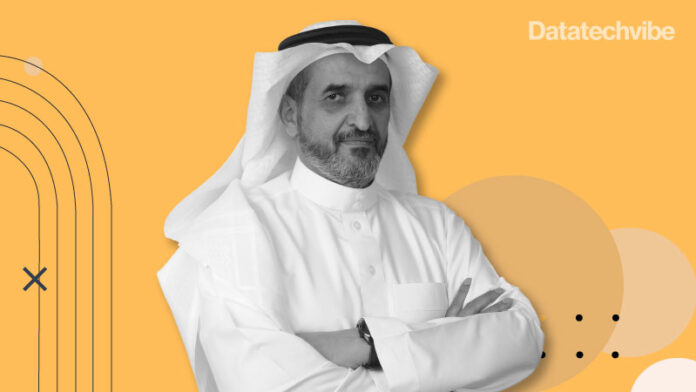 Datatechvibe spoke with Rashed AlOthman, Digital Transformation Consultant at DX Smart Ways, about the adoption of hyper-automation techniques to enhance financial services, critical aspects of a successful digital transformation journey and the emerging AI trends business enterprises should be capitalising on.
Excerpts from the interview;
How can the adoption of hyper-automation techniques enhance financial services?
Automating IT processes is crucial to all organisations today. At its core, the purpose is to eliminate human effort, especially in tasks that are monotonous and repetitive. In finance, there are a lot of routine operations under this umbrella. Not only are they tedious, but they also need accuracy and punctuality – we are dealing with figures here.
The work day requires an archival process at any organisation. For instance, I have an orchestration for daily operations and end-of-day server updates under my to-do list. This job can take up a lot of time and can't afford any errors. An AI or ML tool in place of human labour would do a better and faster job here. Automation puts better-equipped tools at work; meanwhile, you can utilise human intelligence for the tasks machines can't perform.
What are the critical aspects of a successful digital transformation journey?
Laying out a strategy map for where the organisation is moving is a good starting point for digital transformation. Once the company's standing and immediate or future goals are listed, you can identify the scope for efficient transformation. This way, the company's assets can also be put to good use.
Next, it is essential to list objectives and make them apparent to all stakeholders. With milestones clear, operations can be streamlined. Digital transformation is about changing how you work and how the end product is churned out. It's imperative to show your team the vision and result you are looking at. With that in mind, they can move forward smoothly with the provided resources. Tracking the achievements as you move along the pipeline and celebrating them with all involved can be a vital source of inspiration.
Like any development process, there will be a need for agility and adaptability. Breaking the ultimate goal down into more minor marks on the ladder brings clarity and inserts scope for changes as and when required. Finally, transformation is an all-consuming journey. The organisation must be prepared to accommodate new purchases. These can come in the form of services, human resources, upscaling of systems, etc.
What are the emerging AI trends business enterprises should be capitalising on?
Besides automation across levels, the banking and customer service sectors have tremendous potential for enabling AI in their operations.
In the banking sector, functions like loan approvals that require data to pass through multiple authorities and manual consents can be automated. A large number of transactions in need of review and filtration can be taken care of by machine learning. Prevention of money laundering is a promising arena for the use of AI. Even business intelligence could utilise data mining.
In customer experience, communication portals and their access can be improved using AI. For example, recently, I tried reaching out to a company with the need for a resolution to an issue, but they weren't available past official work hours. My availability didn't quite match well with theirs. When I'm free later at night, I have no assistance. With robotics, you can receive assistance 24*7.
Can scaling digital solutions become a differentiating factor for companies?
Studies have shown scaling digital solutions could provide up to 3 per cent higher return on investment, a 15-20 per cent revenue growth and roughly the same in cost savings.
Overall, if you keep a comprehensive view, digitalisation in today's age has several pros. With efficient functions and reduced human effort, digital solutions will aid in making an organisation's performance better over time. Those firms that are fast in realising this significance are sure to differentiate themselves in the crowd.
To hear Rashed AlOthman speak, register for Velocity KSA.
If you liked reading this, you might like our other stories
Meet the Speakers At Velocity, KSA
Velocity KSA: Must-Attend Sessions